Scroll to see more content...
Destination Weddings: Tropical Jungle Destination Wedding in India.
Add Adventure to your Big Day by Celebrating a Tropical Jungle Destination Wedding!
Can you imagine your colleague's faces when you tell them that had your wedding ceremony in the heart of the tropical jungle!? Sure it is not a very typical kind of a wedding but it will be a fantastic experience and a very memorable wedding choice, and believe us when we say; this ceremony in a tropical jungle will be greatest days in your life!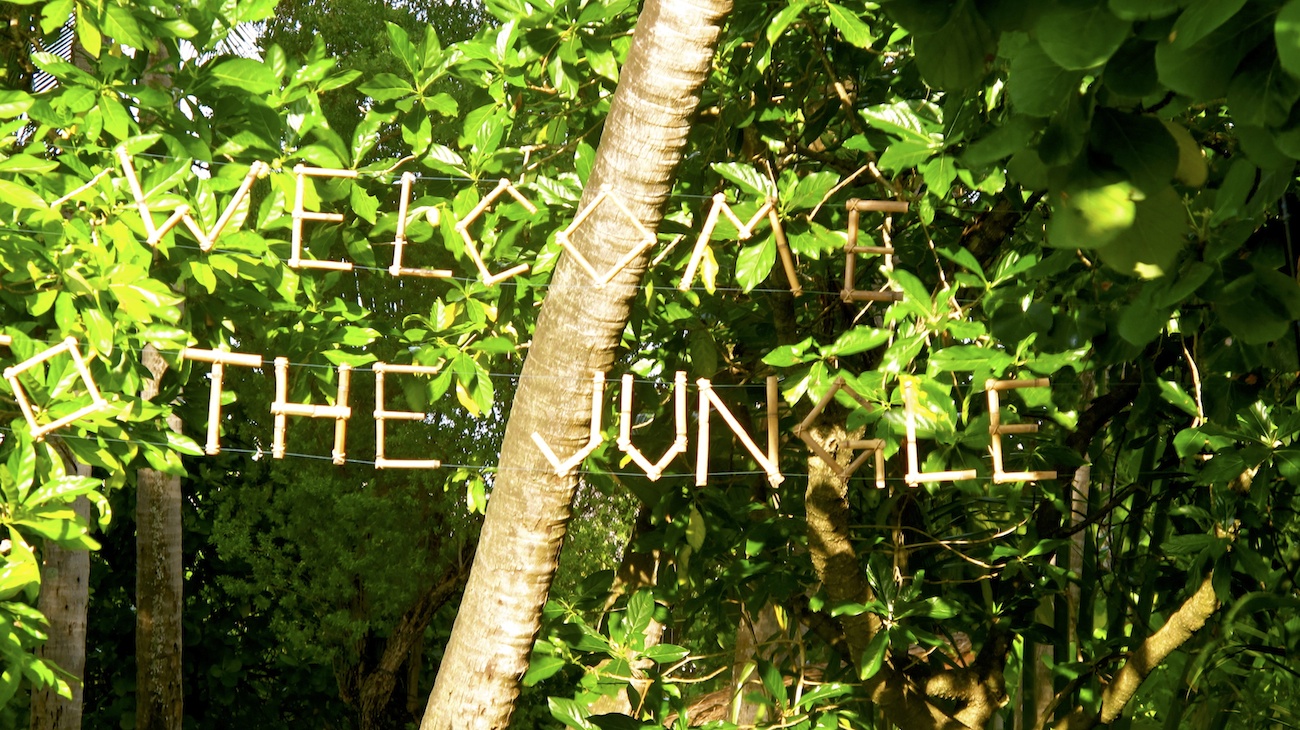 A Tropical Jungle Destination wedding option is a very different type of wedding and not easy to find, but here at Diwas, Weddings & Events we are happy to arrange it all for you. However a concept like this is probably new in India, but when India boasts of striking tropical forests, then why not plan a tropical jungle destination wedding? These areas are not unknown to any Indian. Descriptively, these are the destinations which strike any Indian when planning for a jungle tour or safari tour during holidays. The locations are loved, cherished and enjoyed by every Indian on earth and we are sure that these would be equally loved if planning a destination wedding.
Now you must be curious to know about the Destinations? Is it? Read on…
1) Jim Corbett
A) Highlights
Any introduction needed? Just a little on this…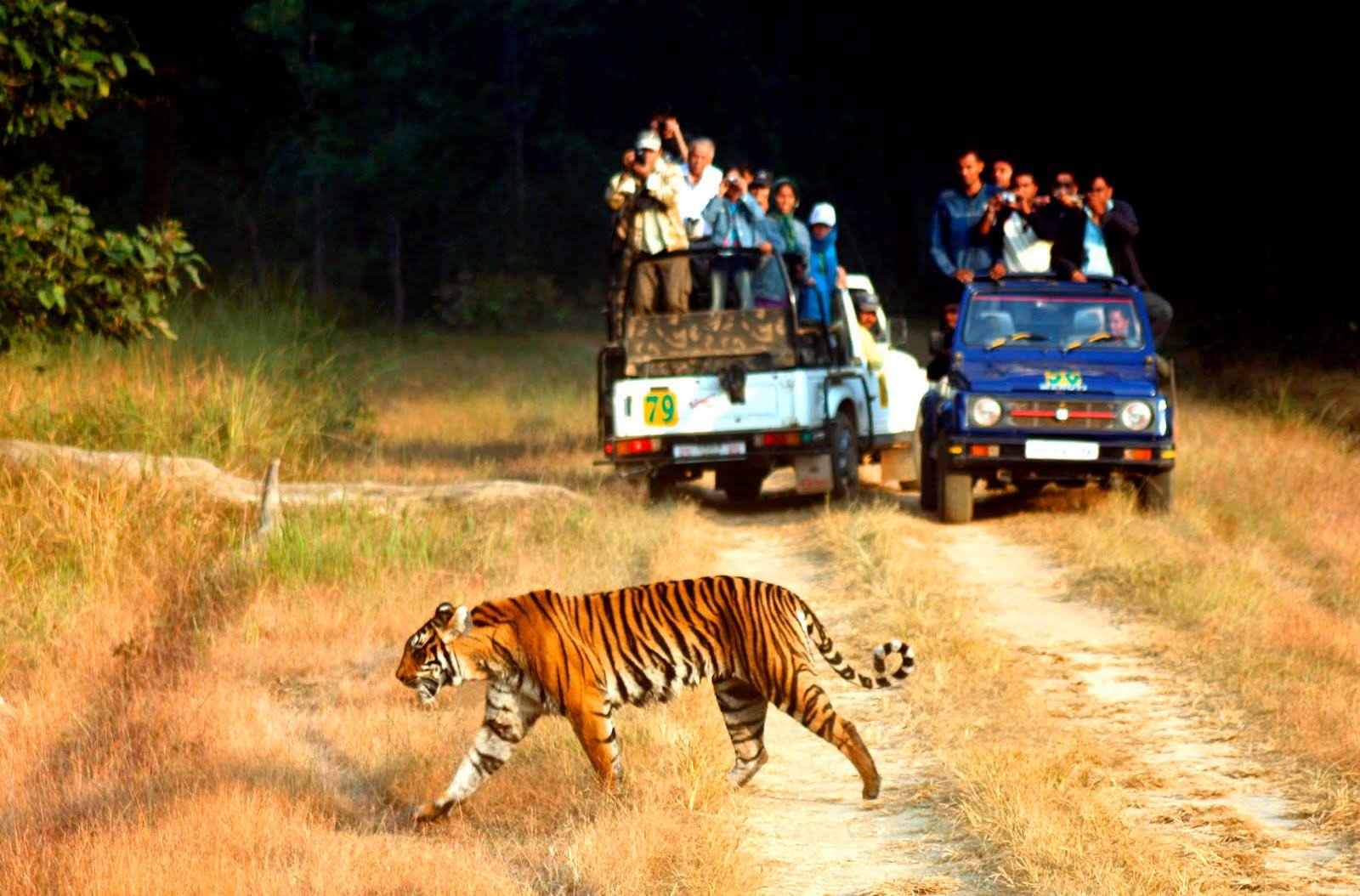 Located in the district of Nainital, Jim Corbett National Park is a perfect place for nature enthusiasts and wildlife lovers. It is a wonderful place in India considered as a hub of excitement and thrill. Spread over an area of 520 square kilometers, the park is a complete package for wildlife buffs.
B) Wedding Concept
Excitement, Adventure & Thrill – is what describes a tropical jungle destination wedding at the  Jim Corbett National Park. This location is perfect and boasts everything you need for an exotic wedding in a tropical forest. Celebrating the wedding at a jungle resort near to the Ramganga river or the Kosi River – which flows proximate to the park, creates a great backdrop for a scintillating tropical jungle wedding.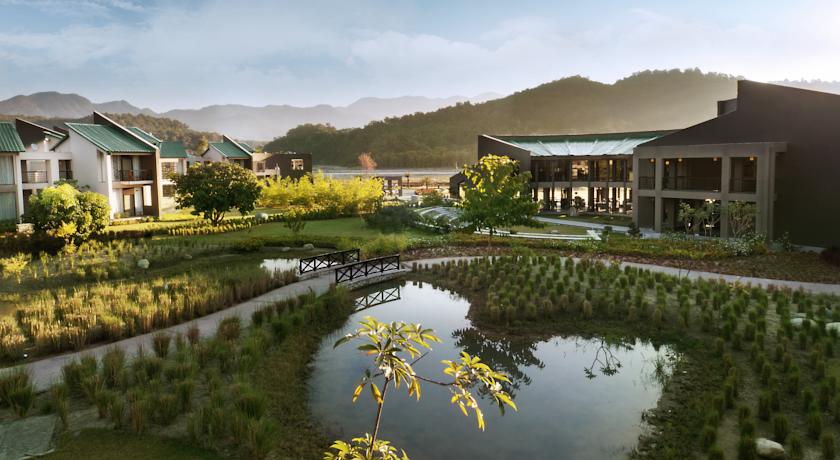 Wedding Décor– May you choose jungle themed gazebos or aerial prop roots of a banyan tree along with wild flowers and creepers for the Wedding Mandap. Oil lamps, lanterns & mason jar lights could be options to lit up the surroundings
Would you like to invite Glow Worms at your Wedding? No Kidding!
C) Logistics
The Jim Corbett National Park is situated at an approximate distance of 260 Kms from the National Capital Delhi. The small town near Corbett is Ramnagar which forms the headquarters of CTR. The city is well connected by road or rail with major cities of India like Moradabad, Nainital, Bareilly and Delhi.
Best Travelled by Road: The small city Ramnagar has a very good road network that connects the different cities of India. Uttarakhand state government buses ply at a short interval of time from Delhi, Moradabad, Haldwani that reaches directly Ramnagar. Corbett is only 15 Kms from Ramnagar town. The surface drive from Delhi to Corbett takes approximate five and half hours.
Delhi-Gajrola-Moradabad-Kashipur-Ramnagar: (240 km)
Bareilly-Kichha-Haldwani-Ramnagar: (160 km)
Best Time for Weddings: November to March
The park is kept closed as the monsoon season approaches. The main reason for closure of the park during rest of the year is that the roads inside the park get washed away due to rain. The repair work starts after the monsoon and ends only by November till the roads are back in motorable condition.
D) Tips
Start planning for a Destination Wedding in Jim Corbett at least 4-6 Months ahead of time.
The Jungle Resorts of Dhikuli & Marchula areas are best suited for a tropical jungle destination wedding
Choose a resort proximate to the Ramganga or Kosi river for a better experience.
Most resorts have not more than 50 rooms, it will be likely to club two resorts together if you are a group above 200 guests.
Ask your wedding planner for natural décor elements.
Ask your wedding planner to organize National Park safari and adventure activities for your guests during non-ceremonial hours.
Excited to know more? Just drop in a message at diwas.celebrations@gmail.com
2) Sariska
A) Highlights
Who hasn't heard of the great Sariska Palace? Well…that defines how royal a destination wedding can get!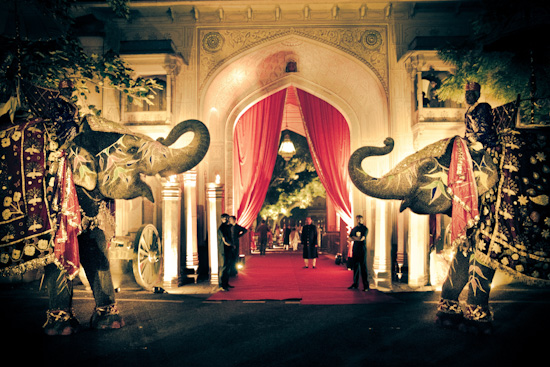 But, when we are speaking about tropical jungle destination wedding, let's define Sariska on those tracks…
The Sariska National Park snuggled in the Aravali Hills and lying in the district of Alwar, Sariska is a very famous tourist destination located in the India state of Rajasthan. The park encompasses a sprawling area of 800 square kilometers and is the abode of a range of diverse flora, fauna and avifauna. The region is mainly famous for the Sariska Tiger Reserve. This is a great place for wildlife and adventure lovers.
B) Wedding Concept
Royalty, Ethnicity & Adventure – Defines a Destination Wedding in Sariska. If you want to keep it royal, you can go for palace wedding at the great Sariska Palace, on the other hand you can celebrate a tropical jungle destination wedding in Sariska with a twist.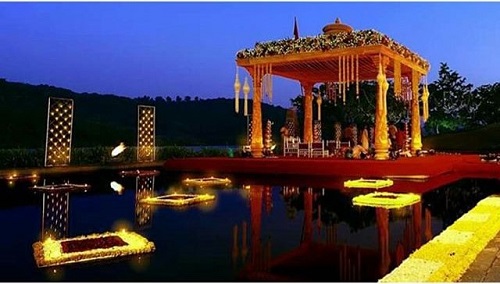 Wedding Décor: May choose the red carpet, royal chandeliers, red drapes and royal mandap or may go for wildflower and bird cage décor and flambeaus or oil lanterns to light up the surroundings.
You may Invite Elephants to your wedding! Again…No Kidding!
C) Logistics
Location– This sanctuary is situated in the district of Alwar in Rajasthan and lies about 110 km from Jaipur.
Best Travelled by Road: Sariska wildlife sanctuary is situated off the Delhi-Alwar-Jaipur Road.Alwar is 36 kms, Delhi is 200 kms, Jaipur is 101 kms from Sariska.Rajasthan Roadways run very comfortable deluxe buses from Jaipur. Regular services link Alwar with key destinations in and not far off Rajasthan and Delhi. The roads are very good, and it takes around 3-4 hrs from Jaipur.Tourist can also hire taxis to travel by road to Sariska.
By Train: Nearest railway station is Alwar which is 37 Kms from Sariska.
Best time for Weddings: October to March.
D) Tips
Start planning for a Destination Wedding in Sariska atleast 6 months ahead of the Wedding Date.
Apart from the varied array of flora and fauna, there are also other attractions in the Sariska Wildlife Sanctuary consisting of- the Kankwari Fort, Ancient Shiva Temples & the Great Sariska Palace.
Ask your wedding planner to arrange for Jeep safaris & Elephant rides I the reserve for guests during non-ceremonial hours.
Plan adventure activities during Pre-Wedding functions to add more fun to the festivities.
Some of the main transport options around the reserve are jeeps safaris and elephant rides. Private vehicles are not allowed inside the Tiger Reserve, and this is one point to note while taking up a trip to Sariska.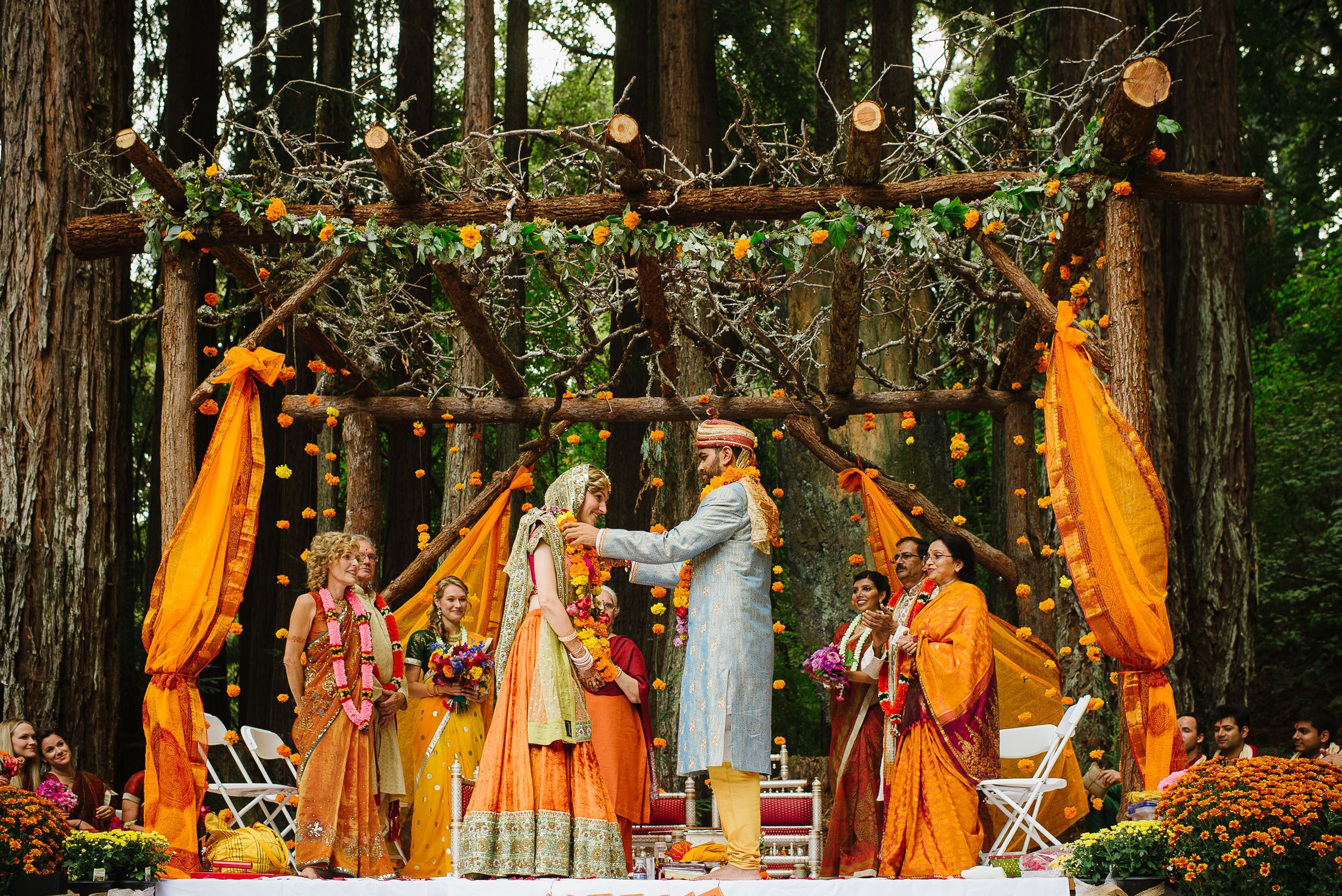 Your thoughts:  'Aah! Rubbish! What's fussy about this Tropical Jungle Destination Wedding?'
Re-boost your imagination…an exotic wedding in a tropical forest ,a jungle river or blue water pond, lush vegetation and tall trees, trills of exotic birds, your wedding serenade will be the call of the forest.
Is this standing a lil difficult for you? We know how to make this a Paradise!
Wedding Planner Package including Consultancy + Planning + Coordination @ INR 20000 + Tax (t&c) Read details here
Just fill up the Enquiry Form or drop a mail at diwas.celebrations@gmail.com
To get more information on wedding planning follow us @ Diwas Celebrations