Budget Weddings
How can I plan a Budget Wedding having a wedding planner on board?
The above question is obvious for every other person who aspires a wedding within a classified budget. But when there is an applicable clarification, a question like this would be least raised.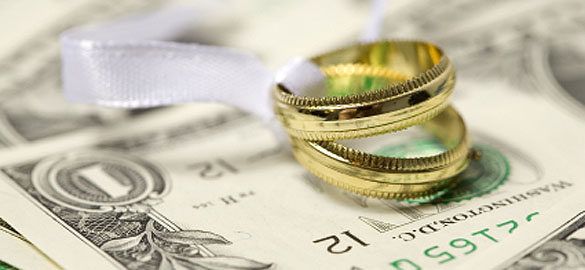 In our country, India, when weddings and celebrations are on classified budget, a wedding planner is least expected to play a role. It is a universal thought that wedding planners are only expected at big fat gala affairs and can only be afforded by affluent and elites. However, this is a major discouragement for wedding planners and their efforts they put in to make every wedding event a success.
You would want to plan and manage your event instead of employing the services of a wedding planner which you might think is an extra cost to your event budget and that would might go above your classified budget or even burn a hole in your pocket! But at a second thought you might have saved a lot on the planning and your event could have been a professionally designed success within your classified budget.
Here's how professional wedding planners can assist to make a budget wedding, a beautiful success!
Not all wedding planners charge you a chunk for their services. Look for young and dynamic planners, basically start-ups who are looking for opportunities to showcase their talent.
Planners source you right service providers like, venue, caterer, decorator, photographer etc suiting your budget for they have a collection of all sorts given to their profession, which you might not be able to source if, you plan it alone.
Planners assist you in designing your event budget so that everything falls appropriately within the classified.
You can seek assistance of the planner in any ritual or ceremony you want to organize, most planners do it for free.
Planners help you preparing your guest list, so that you can cut down extra costs.
You can even go for theme décor within your budget; you have to worry least when you have your wedding planner on board.
You can arrange customize food platter on bulk, preparations taken care by planners.
From music, pomp to glamour, you can plan a evening to remember.
(Note: Wedding Planners might have a tight schedule in the wedding season, it is advised to book them at the earliest on priority. Generally a wedding planner booked 6-8 months prior to the wedding depending on the date of the wedding and availability of the planner.)
The Wedding Budget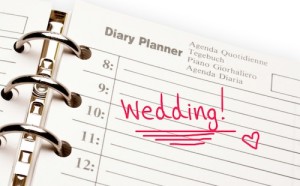 You will come to know Two real things while making a realistic budget for your wedding. One, it takes time and two; it is not easy, for you might not know approximately what things cost in your area. For instance, you don't want to create a budget and then get stunned when you find out that service packages in your area are exceeding the limit you have budgeted.
In such a situation, it would be a wise idea to appoint a wedding planner who will not only assist you to create a wedding budget but will also help you source the right service providers that suits your budget.
Following are the types of wedding budget:
Realistic: You have an approximate idea about how much are you going to spend on your wedding. In such a situation your wedding planner assists you by sourcing the service providers suited for your budget by sorting the maximum expenditure for each category i.e venue, décor, catering, photography etc, depending on your requirement.
Customized: You might not have decided how to spend on your wedding, in such a situation your wedding planner guides you to choose from various service providers depending on your requirement and create a customized wedding budget for you.
Your wedding planner assists you irrespective of whether or not you have a wedding budget. They work to create a customized wedding budget for you, if there's not a realistic one. In budgeting situations your wedding planner could prove a helpful assistance as they have the idea what different services cost in the market so that you can enjoy a happy and worthy wedding event.
(Note: Your wedding budget is not constraint to the above mentioned. You can choose when and where you need a planner's assistance. However, it would be judicious to choose a planner as one stop solution for your services, which could relive you from the headache and prove a cost-effective move in the end.)
A Budget wedding may not be a luxurious one to enjoy, but you would never forget the charm of a beautiful wedding! 🙂
Wedding Planner Package including Consultancy + Planning + Coordination @ INR 20000 + Tax (t&c) Read details here
Have a wedding budget in mind? Need assistance? Get in touch
Request a Free Wedding Planning Checklist