Scroll to see more content...
Cost of Indian Destination Wedding in Thailand
 Wedding in Thailand – Destination Wedding
Beautiful beaches, delicious local cuisine and rejuvenating activities make your destination wedding in Thailand, a hit! Couples looking for a beach destination outside India to host their wedding could opt for Thailand as the destination offers varieties of wedding services and the expenses are light on pocket. Except for the airfare, cost of a destination wedding in Thailand would be similar as hosting a beach wedding in India, also, Thailand may cost you less on some particular services as compared to India.

Let's comprehend the cost of services for hosting a destination wedding in Thailand. Mentioned below are average expenditures for 100 guests.
ACCOMMODATION
Thailand – The land of smiles has hundreds of beach wedding venues to cater to the Indian wedding celebrations. Popular destinations are Bangkok, Krabi, Hua Hin, Phuket, Pattaya and Koh Samui among others.
Thailand offers many world class hotel/resorts with advanced amenities to suit your and your guests' accommodation requirements. These properties also boast of beautiful venues for your pre wedding and wedding functions.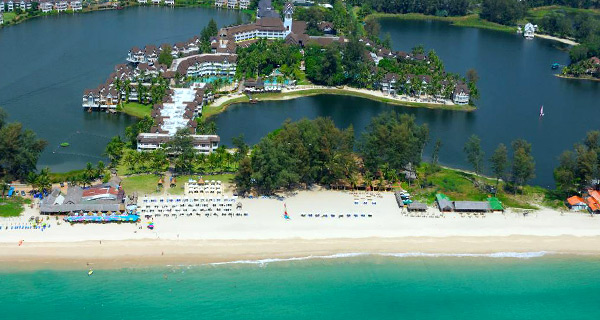 A standard room in any classic property in Thailand may cost you around INR 12K TO INR 15K + Tax, Charges of superior rooms and suites vary accordingly.
FOOD & BEVERAGE
Thailand has a large Indian population, so most of the wedding worthy hotels have Indian chefs and have the most delicious Indian food on their wedding menus. Outsourcing options are also available for pure vegetarian and jain food.
MEALS: Sea food platter with other international menu options and beverage options, total cost can be between INR 6L TO 8L + Tax per Function.
ALCOHOL
Locally made beer and alcohol is inexpensive, but branded liquor could be pricey , plus the taxes on alcohol are relatively higher and could actually raise your bills.
VENUE
The classic properties have many venue options, indoor and outdoor to suit gatherings of all sizes – Lush beach side lawns, indoor banquet area, pool area, garden area.
The cost of the venue is generally inclusive of the room rent and F&B, when the property is booked particularly for wedding.
DÉCOR & SET UP
Best at the décor could be done in Thailand for destination weddings. Thailand boasts of best quality décor set up, especially flowers. Couples could expect exotic floral décor set up on their wedding day. With more creative and readily available suppliers, other décor elements/props could be easily sourced for on modest budgets.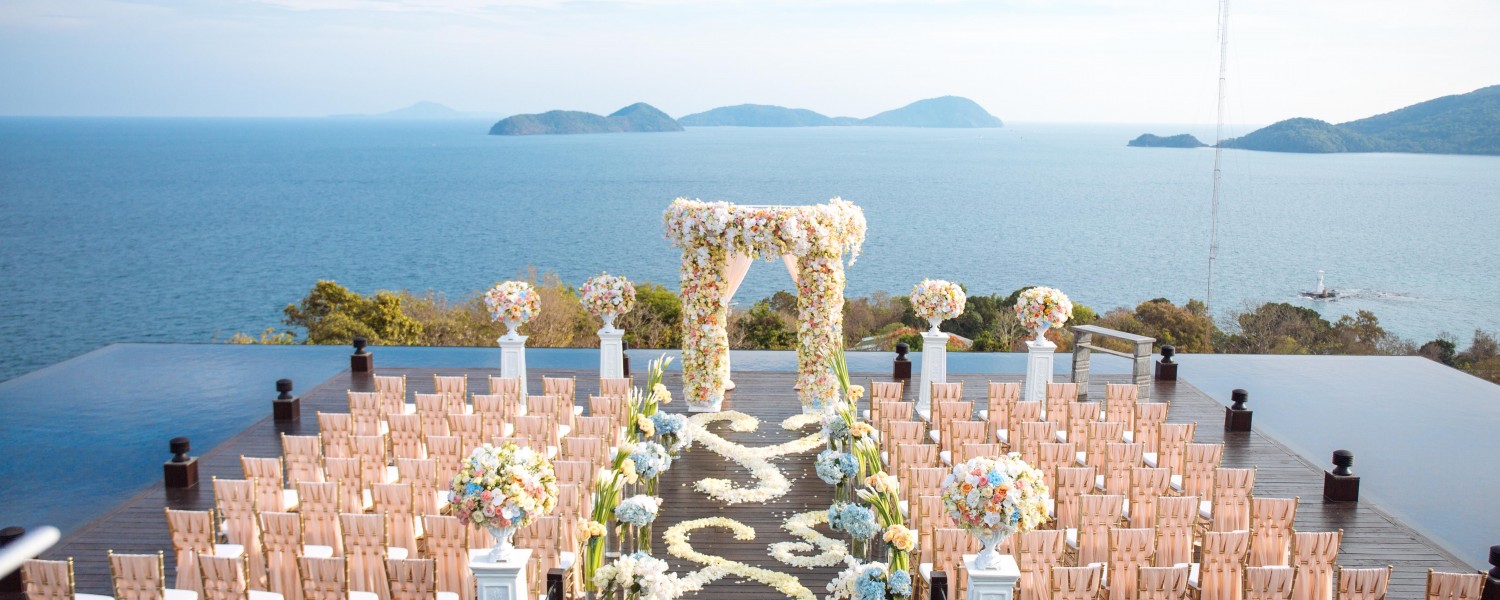 Primary cost for any pre wedding function décor may cost INR 2L TO INR4L and wedding function décor may cost INR 3L TO INR 5L respectively.
ENTERTAINMENT
Do it Thai Way, while planning a destination wedding in Thailand.
Groom Entry in Elephant: The Elephants have special significance in Thailand. The groom can arrive in an elephant with drum processions.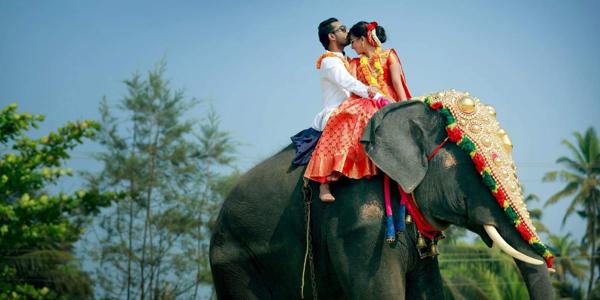 Local Thai dance and music troupes could be hired for ice breakers in the event functions. DJ, Drama, Plays – Thai way! Could create a great bond of Thai culture with Indian traditions.
Entertainment costs may likely vary on the options you choose and may cost around INR 2L onwards per function.
ACTIVITIES
Your idea of hosting a destination wedding in Thailand gives you many fun things to do. These activities would gratify your guests to the fullest making your wedding a lifetime memory for all.
•Make this visit a relaxing holiday, plan a city tour for your guests in the non ceremonial hours, visit some of the historic places of the destination
•Soak in some adventure; try out scuba diving, snorkeling and other exciting water sports in the exotic beaches of the destination.
•Indulge in some retail therapy, shop from the most bustling and inexpensive markets.
•Get some spa treatment, Thai spa treatments are best in the world, you must try!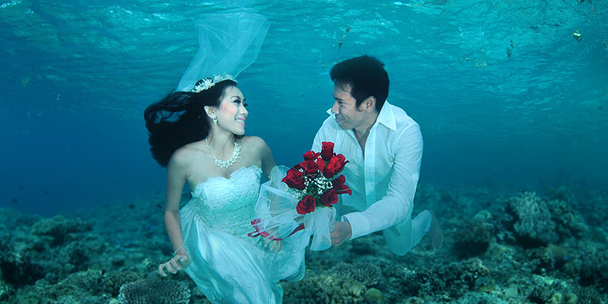 The above are usually optional and are likely paid by couples and guests directly. However your wedding planner may help you plan the above, if required.
PHOTOGRAPHY & MAKE UP
Couples usually chose to fly their selected photographers to Thailand to cover the functions. However photography services for 2Days in Thailand may cost anywhere between INR2L TO 6L.
You can get a great deal on make up services; your wedding planner can help you source.
TRAVEL
There are frequent and numerous flights to different cities fitting it all kinds of budget. Thai Airways, Bangkok Airways, Air India, Air Asia are good options and offer competitive rates. And then if you book well in advance you could get good deals too.
Generally, from various cities of India, the airfares range from INR 15K TO INR 25K Per Person on a round trip.
Visa-on-arrival is definitely a reason to smile in itself. This definitely saves a lot of trouble and ensures all your guests are there for your special day.
WEDDING PLANNER
To ensure that your Destination Wedding in Thailand is a success, hire the guidance of a vigilant and knowledgeable team of wedding planners. Not only for best offers/deals, hire a wedding planner for outstanding wedding planning experience.
Wedding planner charges may vary depending on the responsibilities they undertake. Generally, they may charge a percentage of your total wedding budget or a fixed fee.
Wedding Planner Package including Consultancy  @ INR 20000 + Tax (t&c) Read details here
So, looking at all services above and the average costs, your budget for a destination wedding in Thailand would be INR45L + Tax onwards (T&C)
(T&C: Inclusions: Stay + F&B + Event Services for 100 guests for 2nights in Phuket, Pattaya, Bangkok)
If you are considering Thailand as your wedding destination, Talk to Us
Follow us  for more updates and helpful tips on Destination Weddings.