We & Our Services
Who We Are?
We laid our foundation in the wedding planning industry timely in the year 2015 with an urge of discovery. Since we love everything that is 'unconventional', it became our passion and we decided to apply it in every aspect of wedding planning. Our idea of 'unconventional' – Destinations, décor styles, entertainment choices in wedding planning worked Awesome! We are loved for 'Mountain wedding in Shimla', 'the jungle wedding décor theme', 'underwater vows exchange in Andamans' and varieties. Our expertise lies in planning and creating a WOW wedding churning atypical ideas.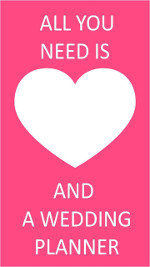 OUR SPECIALITY
Qualified guidance for planning Cross Culture Destination Weddings, Global Destination Weddings & Luxury Weddings
SIGNATURE AESTHETIC
We compose beauty out of atypical ideas. Each element in every other wedding we do is crafted thoughtfully, so that its uniqueness remains unpaired and eternal. Fundamentally, we want our brides to look back at their weddings 15 and 30 years later and feel that their wedding was timeless.
FUN FACTS
Since we plan & organize Cross Culture Destination Weddings, Global Destination Weddings, we love to travel. And that is when we actually work! We love visiting offbeat locations, trying local food and get to know the people. Traveling give us inspiration, ideas and practical advice. Wedding Planning is a lot more than just sticking to office & doing a desk job.

DREAM CLIENT

We look for clients who are adventurous; open to collaborating and up for doing something that's never been done. Our favorite clients are ones that trust us to do our thing and understands that our service is a luxury and our work is our passion.

Our Services

We follow best practices in management services which can set your celebration a class apart.Consultation

Detailed consultation on the entire wedding planning including the wedding budget, exchange of ideas regarding the style of your wedding, design, concepts, etiquette, and other related questions

Planning & Development

Our professional planners work with the clients by determining goals & objectives of the wedding event, classifying the budget.
Sourcing & contract creation of the following vendors: Event venue, caterers, florist, lighting vendors, photographer, videographer, D.J, performing artist etc.
Event theme development, décor& lighting design, menu selection and Beverage planning. Assistance with fashion & make over.
supervision of event timeline management,acquiring liable insurances & permits & defining risk management strategies.
Creation of online wedding websites, attendees / guest list.

Creative Services

Prints: Invitation Designing, site sketch blueprint.
Production & AV: Stage set design, Floor plans and renderings, Stage management, Lighting, Audience engagement tools
Décor & Catering: sketch design of décor & seating, food& beverage set-up design

Organization & Management

Attendence at vendor planning meetings and finalization of contract with vendor and oversee delivery of contracted services.
Ensuring of the event festivities timeline, assistance with site set-up & seating arrangements.
Keeping risk management team abreast of every situation.
Onsite Logistics
our planners ensure that the event logistics are flawlessly executed before the production team arrives on site, so that the event runs smoothly on schedule.
Our wedding planning team guarantees an efficient program by supervising: Professional staffing, Onsite staffing, Venue management, F&B management.
Security & VIP management are given special attention
Photography & Entertainment
We offer entertainment services for special celebrations, DJ, Live folk dances, performing artists, speakers or celebrity appearances etc.
Out-of-the-box theme décor ideas, musical entertainers, shows & band performances, fireworks etc.
Security & VIP management are given special attention
Travel & Transportation
Our wedding planning team with its destination management experience streamlines all travel activity and hospitality arrangements to provide efficient, culturally-sensitive experiences anywhere in the world.
Travel Management (Hotel bookings, room blocks, arrival departure assistance, air tickets & ground transport)
Drawing wedding itinerary, transportation rosters and providing DMC services.
Wedding Planner Package including Consultancy + Planning + Coordination @ INR 20000 + Tax (t&c) Read details here
At Diwas, we do anything and everything to create the wedding of your dreams at the best price possible.
To know more about our services, drop a line at diwas.celebrations@gmail.com
Browse Exclusive Wedding Planning Packages for your Big Day!
Follow Us for more updates on Wedding Planning Tips
See what we have in store on our Decor ideas & Fashion trends albums.