Scroll to see more content...
Goa Wedding ideas – You would Love
Goa wedding couldn't be better without these amazing ideas!
INTRODUCTION
Goa is every couple's dream wedding destination. Over the years, Goa has enjoyed the monopoly of being the most sought after destinations in India for Beach weddings. Goa is a wedding favorite of not only Indian but also NRI couples and seven out of ten end up planning and celebrating their wedding in Goa.
Eventually, a lot has been written about Goa wedding – facts, ideas, costs. You would find countless posts floating on the web about Goa wedding from wedding planners from all over India. Most of these posts convey common idea, which is planning a beach wedding in Goa. Of course this is one of the major aspects for which a couple choose a Goa Wedding, but at present this may not be the only aspect, reason that many other ideas could contribute to make a Goa wedding successful.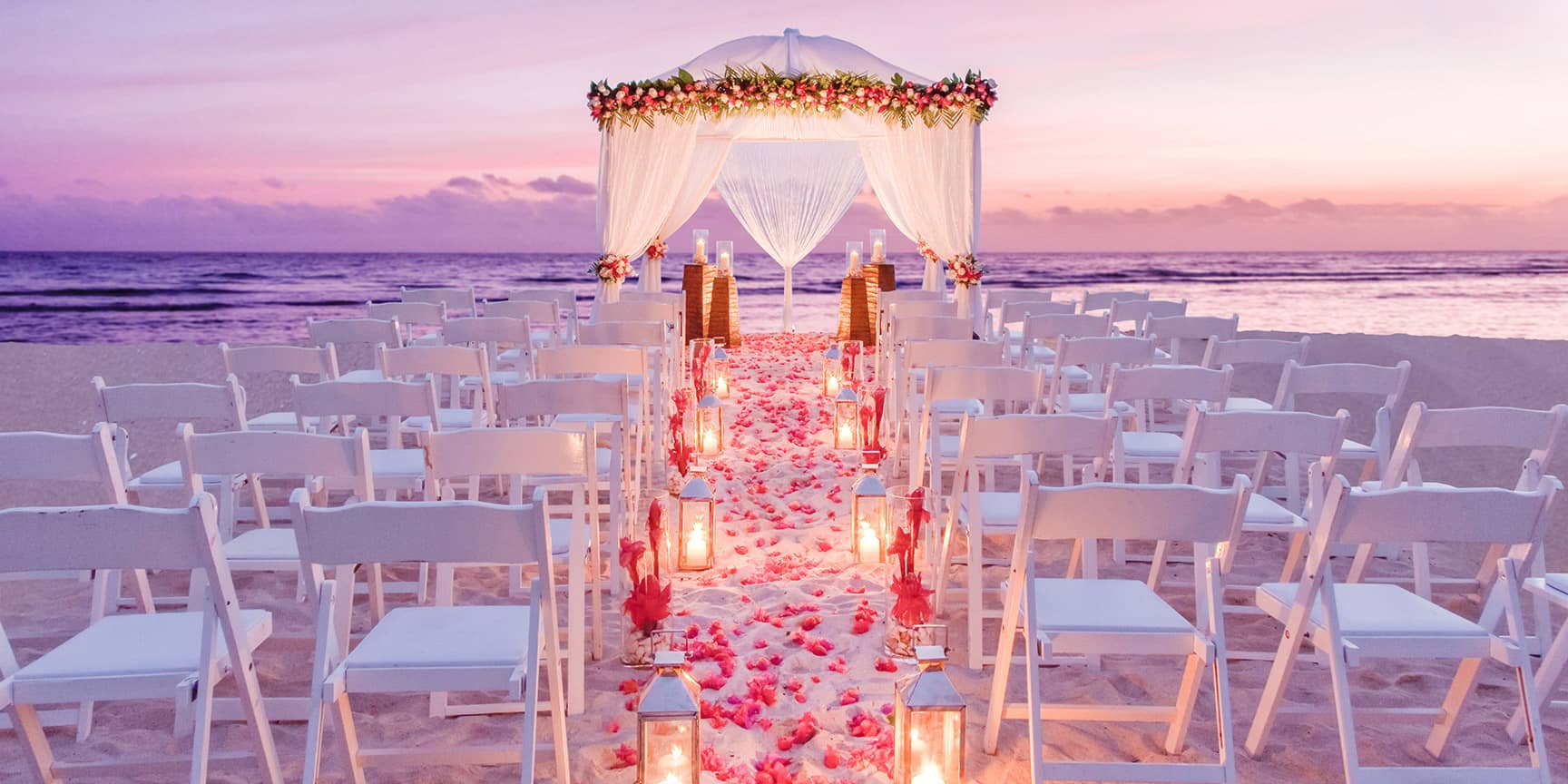 Goa as a destination offers many opportunities to plan and celebrate a successful wedding. We share with you certain offbeat and exciting ideas for your pre wedding functions that would contribute to make your Goa wedding an exceptional one.
Mehendi, Sangeet, Reception – Popular Pre & Post wedding functions for an Indian wedding. Here's how you could make them unique…
SANGEET & COSKTAIL PARTY ON CRUISE
Offbeat, Quirky, Trendy – One of the most unusual ideas will be a Sangeet & Cocktail night on a sailing cruise in Goa. The backwaters of the river Mandovi sails some of the luxurious cruises. These are designer Cruise with special modifications like disco, dance floor & intelligent lighting, stage and sound system. These create a unique appeal to your guests on your sangeet & cocktail party with fun and adventure, instead of a usual ballroom or banquet party at the hotel.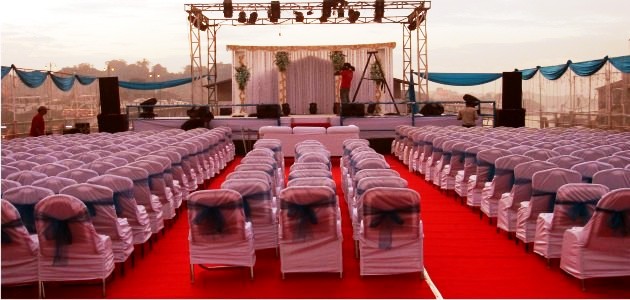 Cruise Amenities
•Options available of open air sun deck or covered deck, non air-conditioned or air conditioned.
•Each deck has designed and specified area for floating/ seating around 100 – 400 guests maximum.
•Each deck has stage, disc and sound and light set up.
•Also has On Board Bar & Snack Counter, Inhouse Catering Services, Washrooms, Green Room Life Buoys & Jackets, Power Supply Generator.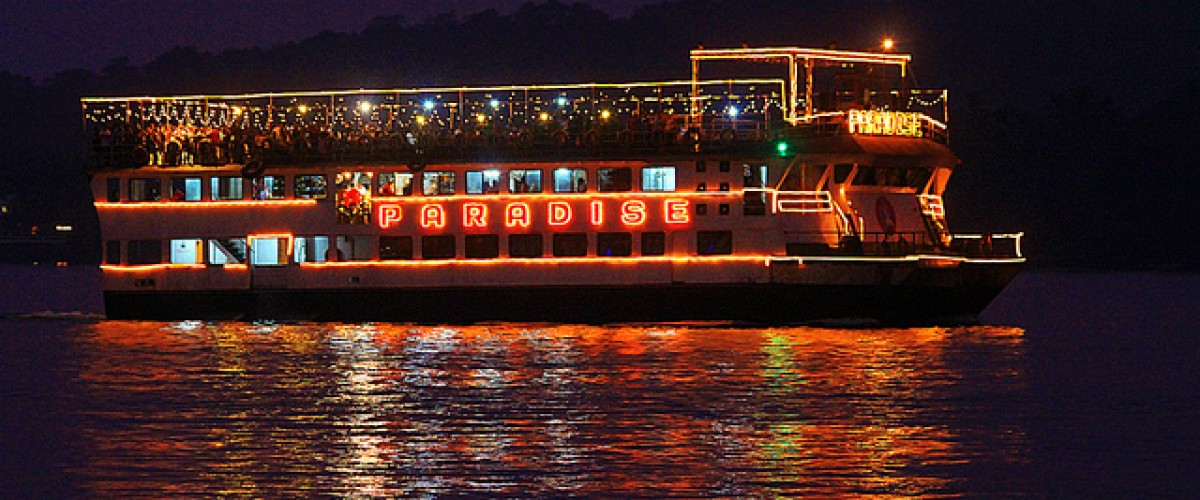 Food & Liquor
•Food: Veg/ Non Veg catering service or special snack bar or BBQ could be could be customized at extra cost.
•Liquor bar would be made available including IMFL and Foreign liquor brands at additional charges.
Decor & DJ
•Setting: Décor includes, stage set up, seating furniture, photobooth, light décor of the whole cruise and intelligent lighting.
•DJ: Music console, stage, dance floor, intelligent lighting – dance to your favorite tracks without a break.
A total out-of-box idea that makes you cocktail cum sangeet party a hit! Although you need to book the cruise for 3 Hours with a minimum guarantee of 100+ guests.
PRE WEDDING SHOOT ON YACHT
Most exotic and unusual idea of a Pre wedding shoot would on a Luxury yacht in the middle of the sea in Goa. Save your pre wedding shoot date for this idea. If you are planning to consider Goa for your destination wedding, arrive a day earlier than your guests. Enjoy a full day pre wedding shoot in a luxury yacht. You could also arrange a wedding proposal for your beloved with flowers, cake and wine. This would be amazing! Ask your wedding planner for more unique ideas.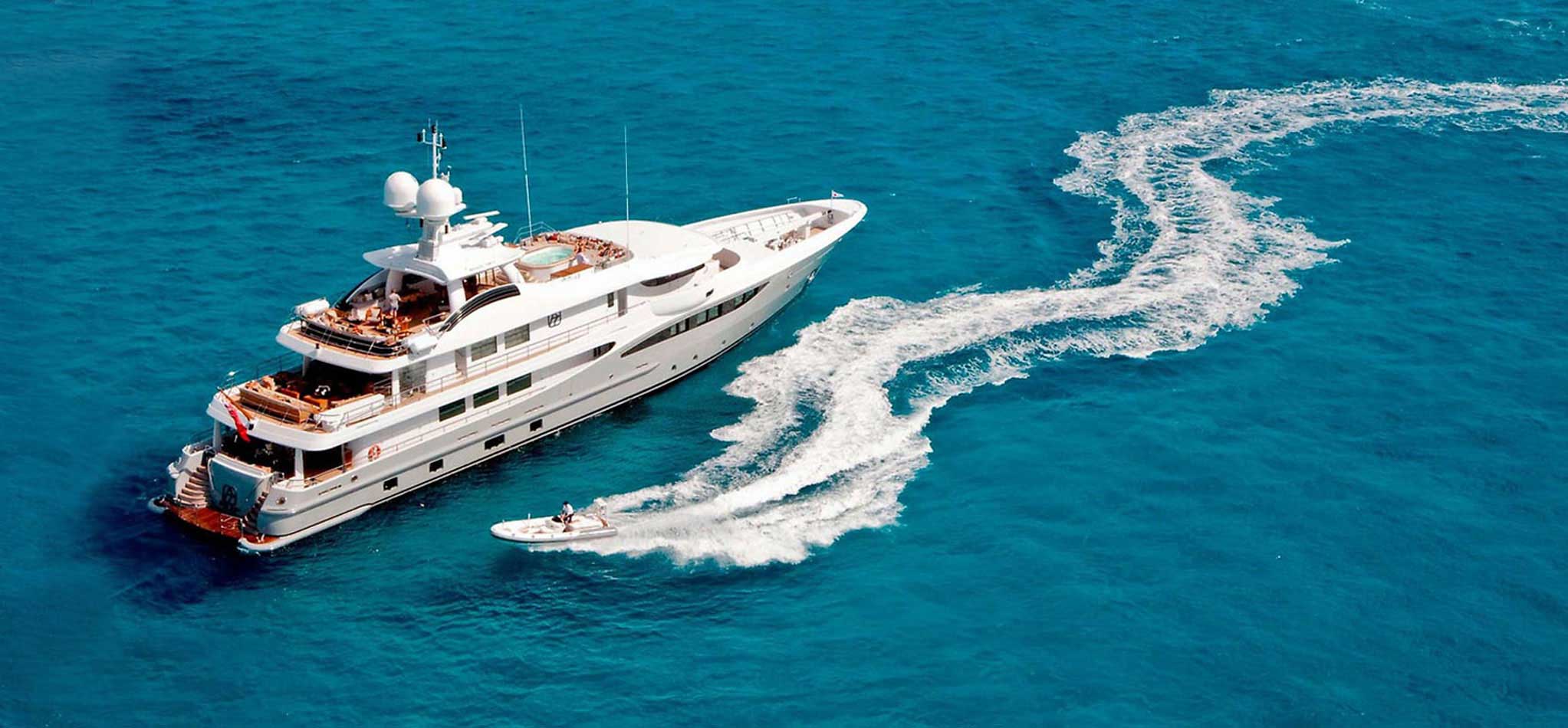 Shoot a pre wedding family video: Arrive early with your family in Goa. A day or two before your functions start. Shoot a fun pre wedding video with your family. Décor, food and drinks – all arranged for an intimate gathering – Trust us, this is going to be a lifetime memory for your family members.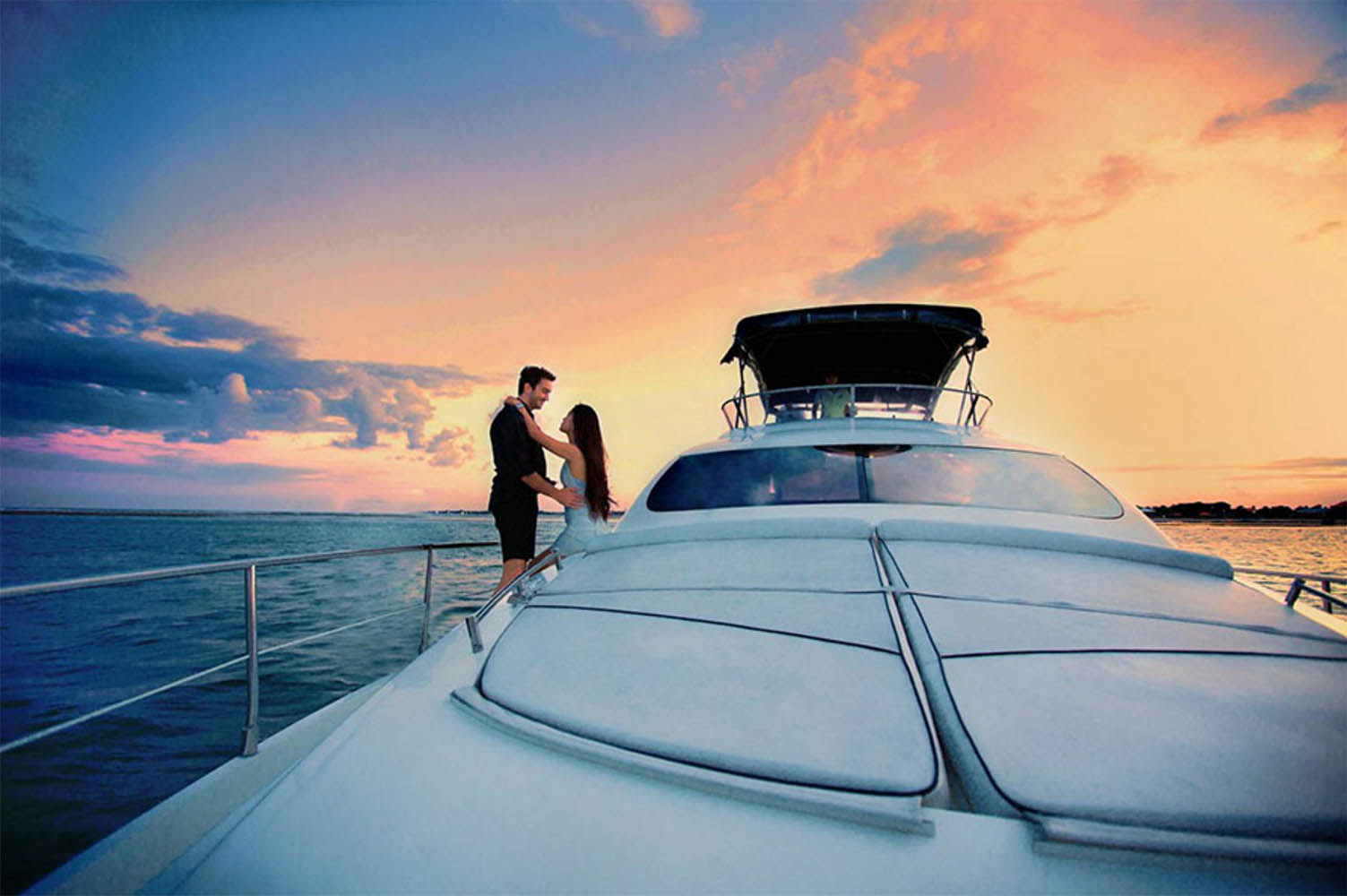 ADVENTURE BASH ON ISLAND
Looking to plan some adventure for your Goa wedding? How about scuba diving, snorkeling, diving, and fishing? Sounds exciting? Well yes! There striking islands near Goa which are a perfect destination for those who love to do adventures. These are about 30 mins away from north Goa and are easily accessible by boats and jettys ferrying in this route. Amongst the lot we are listing the most popular island ideal for a pre wedding adventure bash.
Grand Island: Popular for crystal clear water, colorful corals and dolphins – this island gives you and your guests an unforgettable adventure experience of lifetime. Located off the Marmagao harbor, this is one of the largest island in Goa.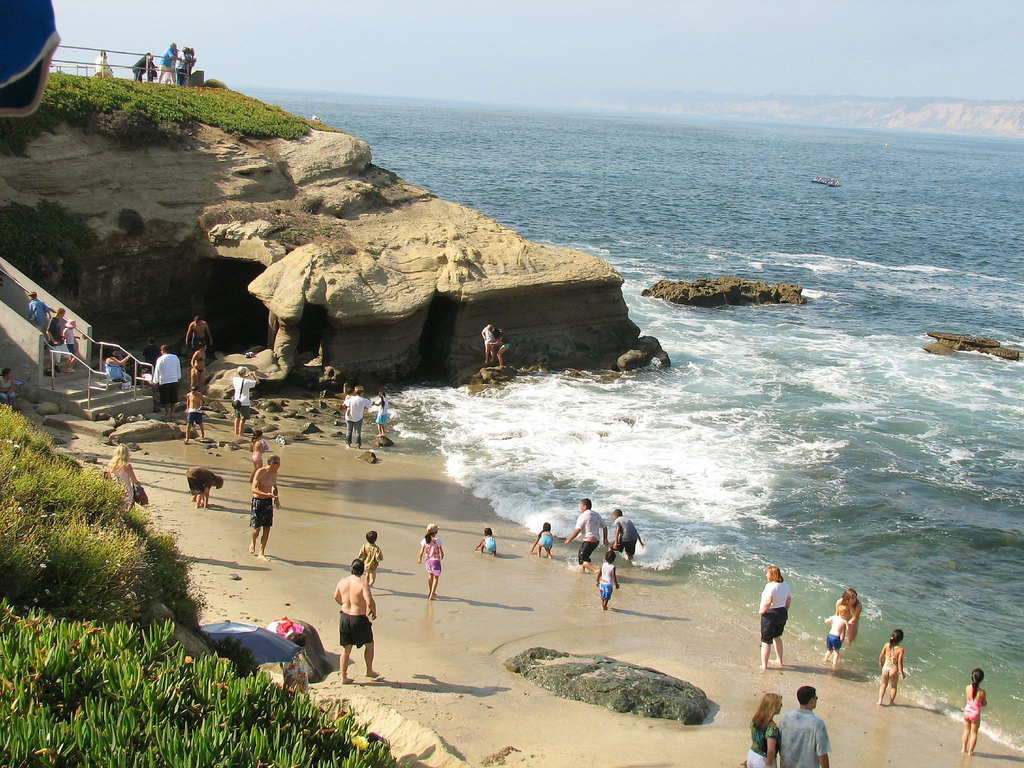 Our idea: Skip the pool party that you were planning until now near the hotel swimming pool. Plan a full day adventure trip to Grand Island with your guests. Indulge in adventure sports, take a sneak peak to the underwater marine life, plan activities to engage your guests followed by Lunch and drinks. We bet! You would leave this island with an incredible fun experience.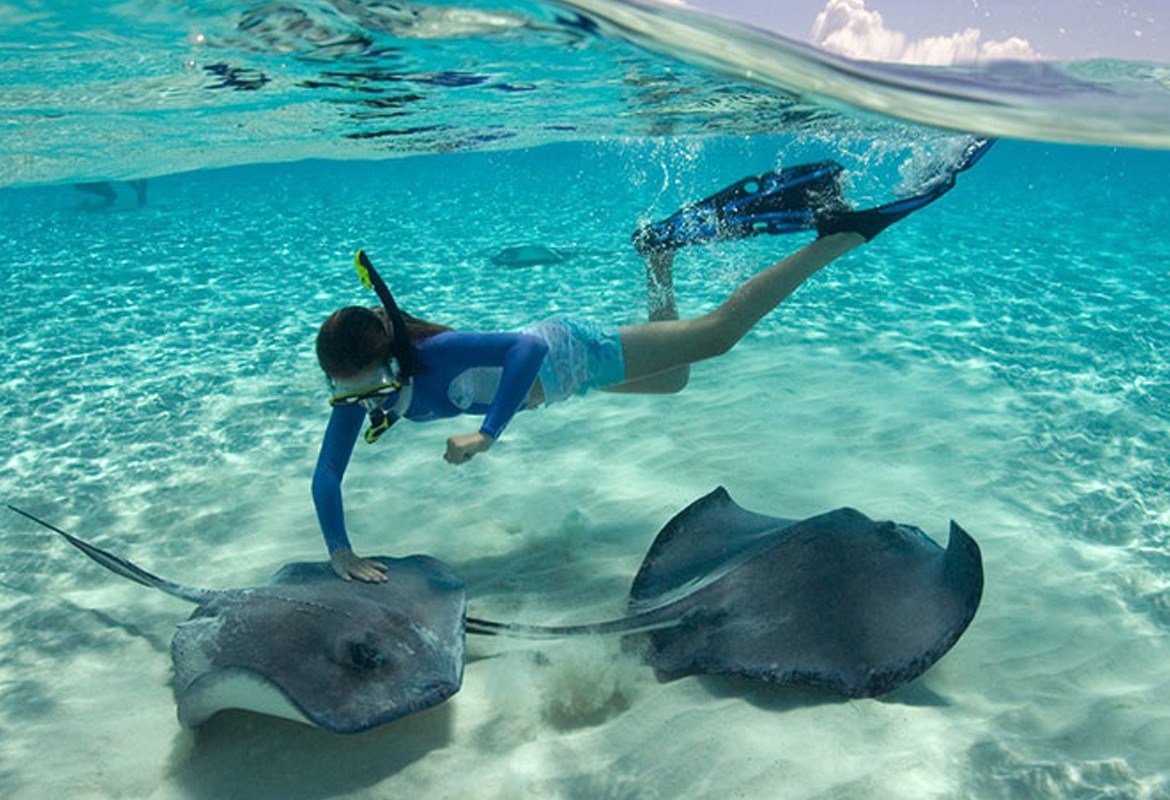 Diver Island: Popular as the most romantic island in Goa. This island is not commercialized yet and has preserved its originality. Ferries are available every 15 mintues to reach this island.
Our idea: As this island is less commercialized, one can experience the real goan life here.For those who seeking some adventure could explore the real Goan life at diver island. Besides a fun party with lunch and activities could be planned and enjoyed.
Tip: Most fascinating amongst couples is the yacht trip to Goa Islands. Couples hire a yacht privately and enjoy the ride on sea wave. This is also popular among honeymooners and other tourists.
FASCINATING WEDDING THEME
Bid Goodbye to white roses, crystal chandeliers and elegant wedding themes. Say Yes to Horn OK Please, quirky motifs and mysterious wedding themes – Let your whims and tantrums work here! Sometimes, it's okay to go crazy and express yourself unusually. Invest in these quirky and fun ideas for your Goa Wedding. We are sure your guests would we blown away!
THE KITSCH THEME
Pick up anything you have around you – flowers, colorful papers, ribbons, frames. Oh wait! Did you check your store room? Old dolls play school toys, photo albums – there's so much in house for the kitsch theme. Ask your wedding planner to create a theme out of your past memoirs and give it an imaginary name. Revive and relive your old memories on your wedding function. Sounds exciting? Emotional? Lets tell you which function would go best with this theme…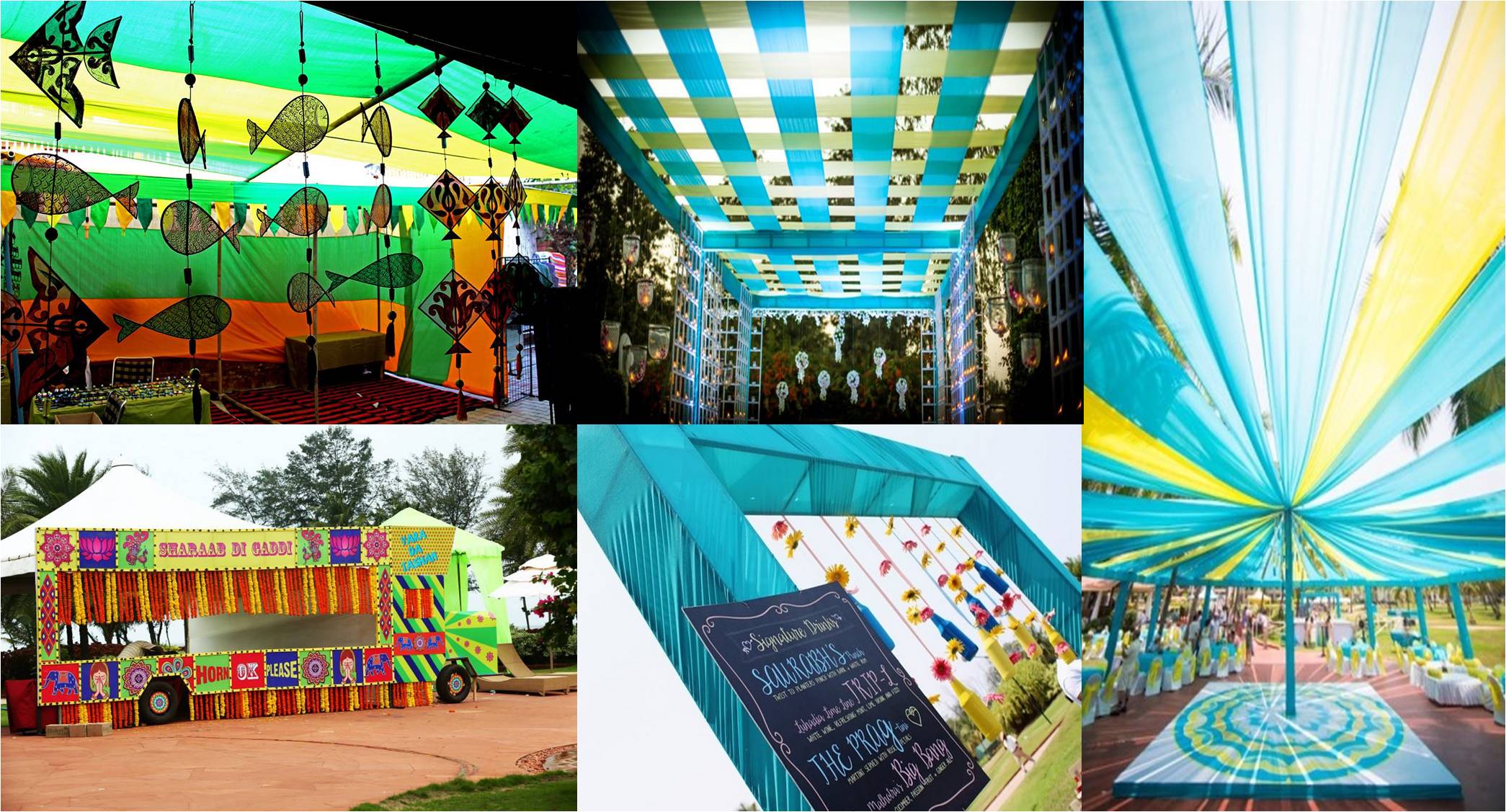 Mehendi: The kitsch theme is best applied for the Mehendi function. To add more fun engage your guests in some funky games – Pop the balloon, ring toss, some age old fun like musical chair, passing the parcel – you could see your aunts and uncles also participating, over all great fun!!
Pool Party: Balloon, ribbons, origami – all dresses up a pool party. A kitsch themed pool party is fun like no other. Prepare yourself for rain dance, play your favorite track and hit dance floor. Add kitschy games to jazz up the atmosphere – colored water balloon shooters, wooden tubs with colored water, you can make two teams, fill the entire pool with colored water and play basketball – Now we leave it on you to think!!
Ah oh! Not to forget this! Who says baraat only loves Band Baaja & Dhol? Create fun with a Prop art baraat. Posters, fun props & crazy music – A perfect kitschy cool baraat!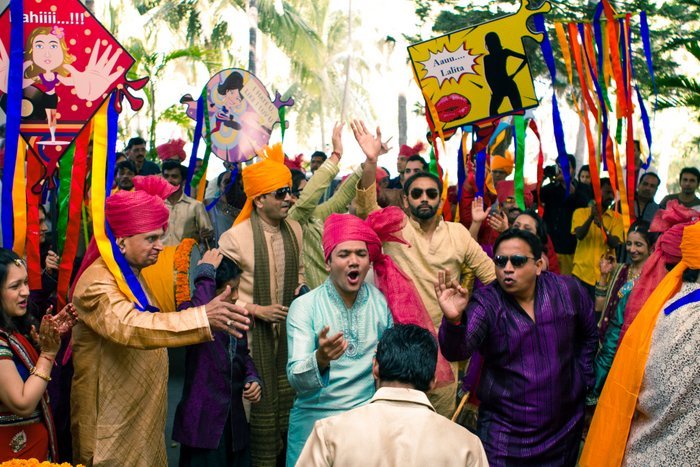 THE CARNIVAL THEME
Happened to see the Goa carnival anytime? These fun and cheerful events are an inspiration for carnival theme of your Goa wedding. A carnival theme is in trend because of bright hues, fun games and unique food ideas. It works on whims which fly high, touch the moon and back. We mean to say loads of creativity work here.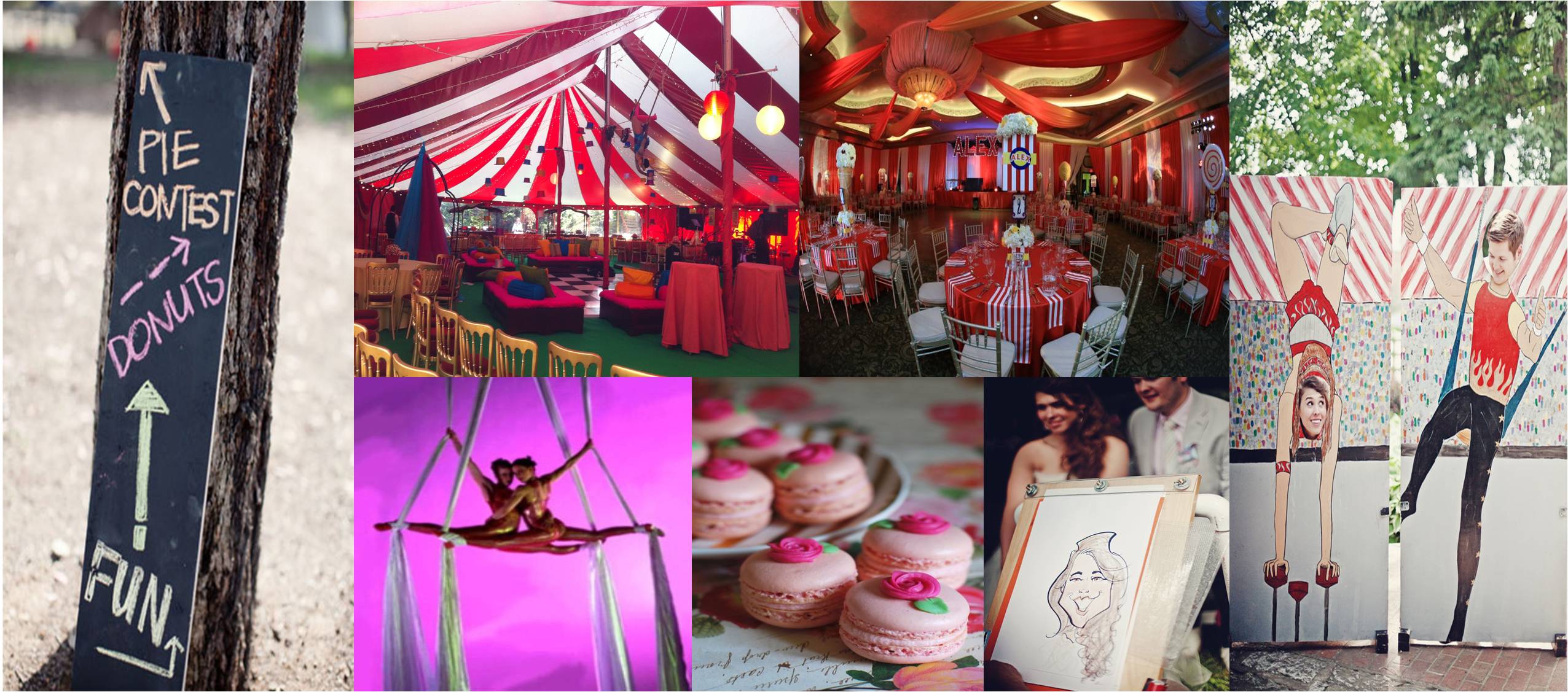 Decor: Plenty of pinks, red and coral hues create a lively venue. Colorful ribbons, paper hangings, creative graphics sets a merry and energetic mood. Festive checked table linens, chair bows and a gingham tablecloth with unique tablescapes creates a setting full of life.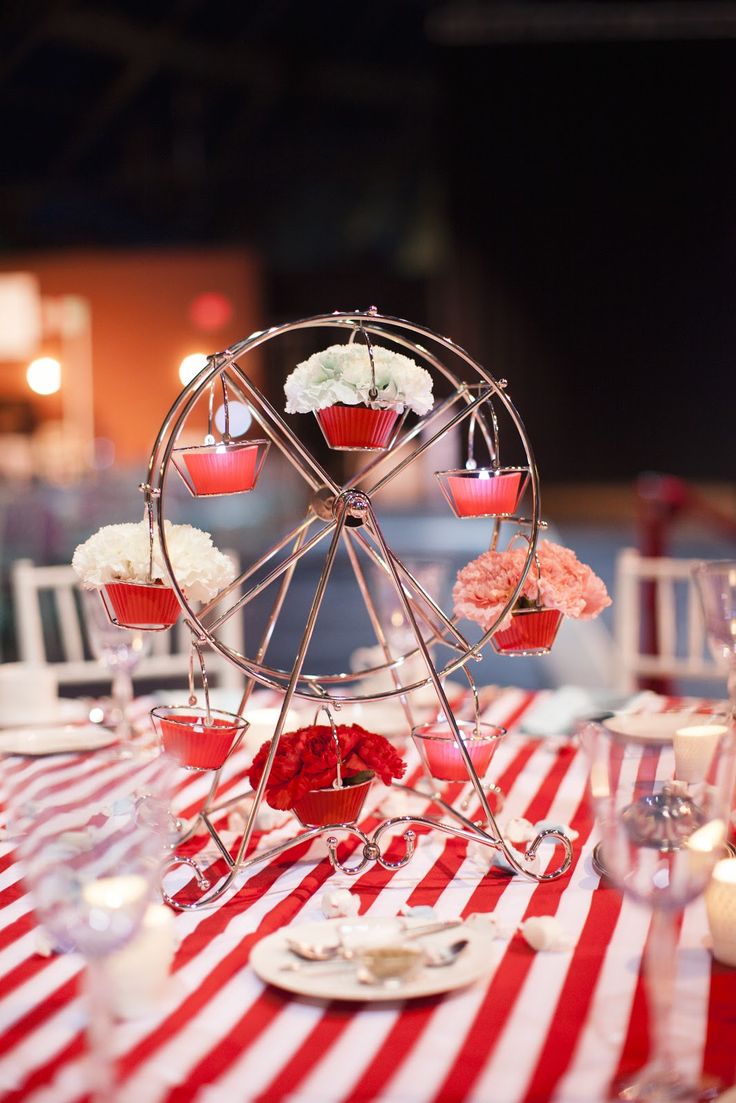 Food: Fun counters, bright and juicy palettes – we love the caramel apple and the cotton candy stand. A 'Consession stand' for soft drinks and lemonades served in colored glassed with festive printed straws. Funnel cakes and donuts served in checked paper.
Games: Create an entry ticket for your theme party for each of your guests or tie neon entry bands in their wrists. This idea brings great intimacy and enjoyment for the event. Invite caricature artists, nail art artistes and ring dancers or performers. Create a bouncy house for the young and card game for all.
Oh! Don't forget the Kissing Booth! Yes, you are reading right. Create a space where guest couples share a hug and soft kiss and get clicked! XOXO.
THE MASQUERADE THEME
Glamourous, Mystical & Classy – The Masquerade theme for your Goa wedding is going to amuse all your guests. Masquerades are greatly unique and memorable, your guests will never forget those shades of color, stunning masks and the mystical feel.Here's how to make this theme work for your Goa wedding.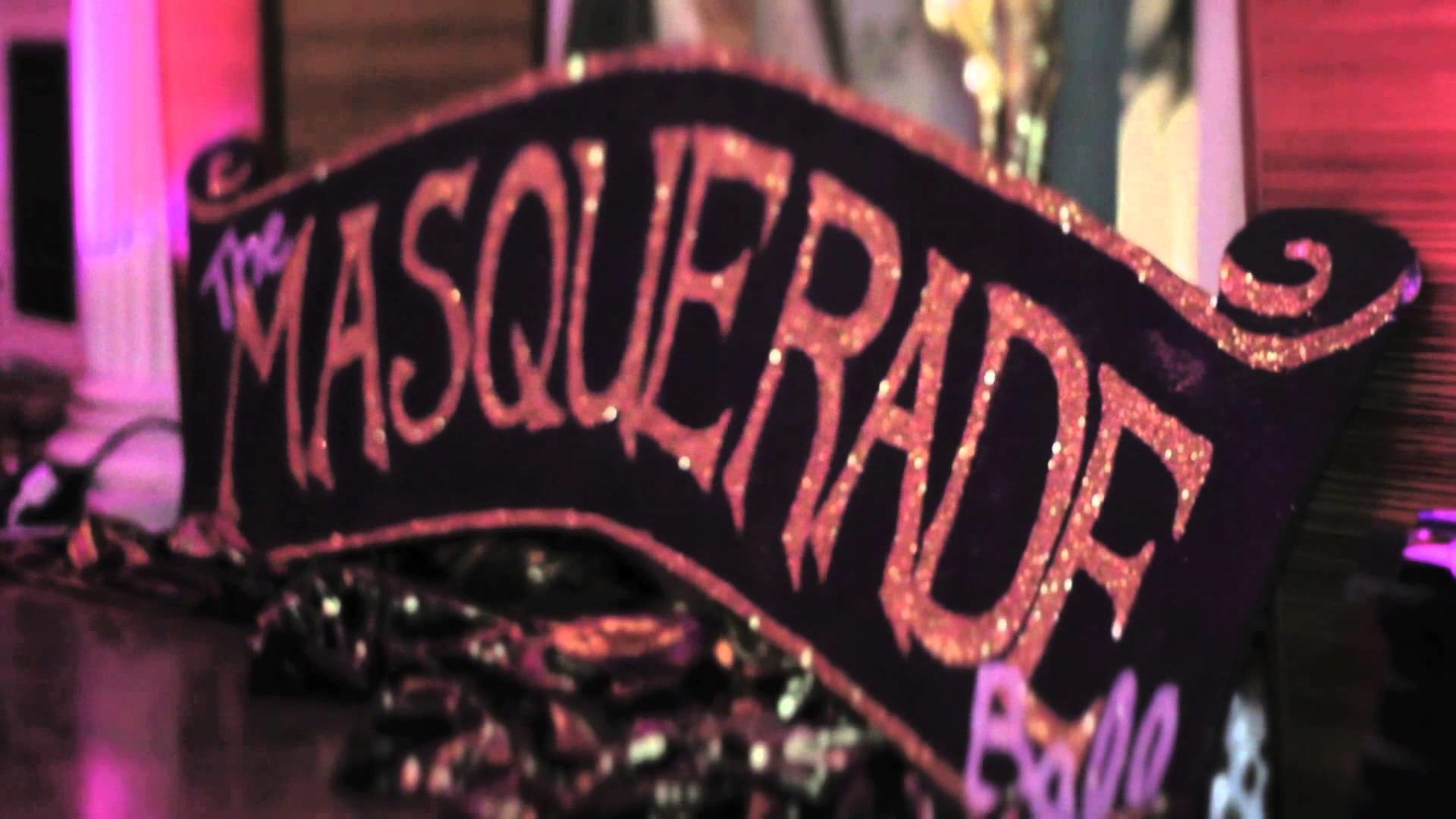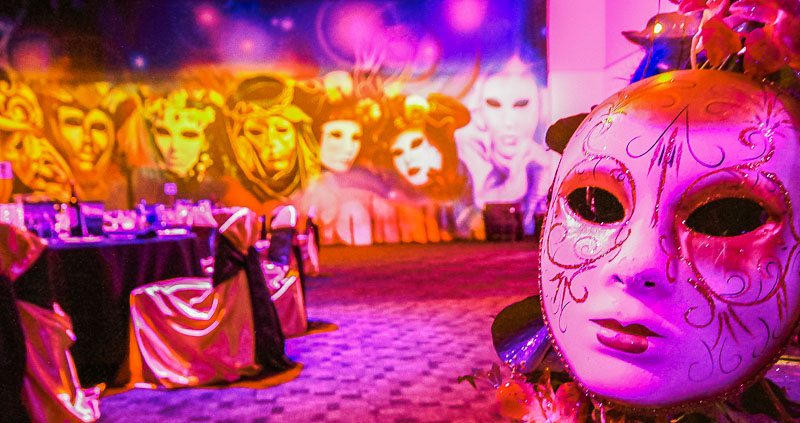 Décor: Mardi Gras, Venetian, Halloween – masquerades are generally three types, you could choose elements and touches according to your choice. With dark color palettes, classy masks and whimsically designed wedding cards, this theme for your wedding is fashionable and liveliest one. You can create brilliant décor using white feathers for tablescapes especially and also for ambient décor. Blow in some smoke to create a mystical sequence, particularly if you are planning for a masquerade ball. Choose a striking gown and a stunning bask as your bridal accessory to rack this theme.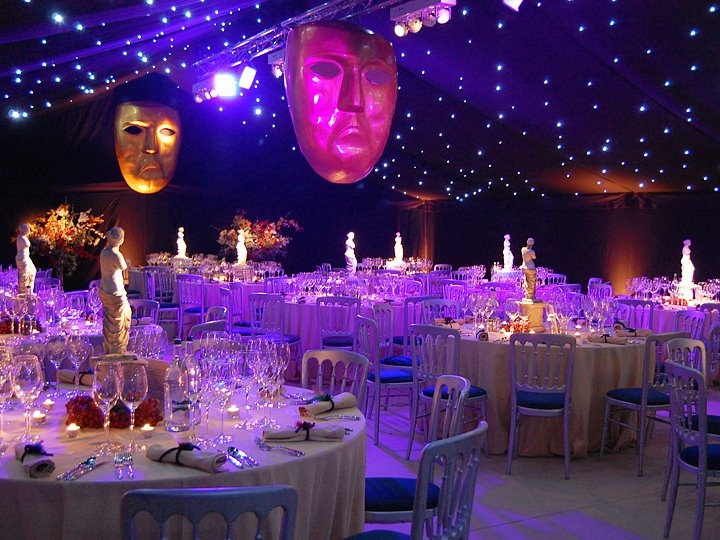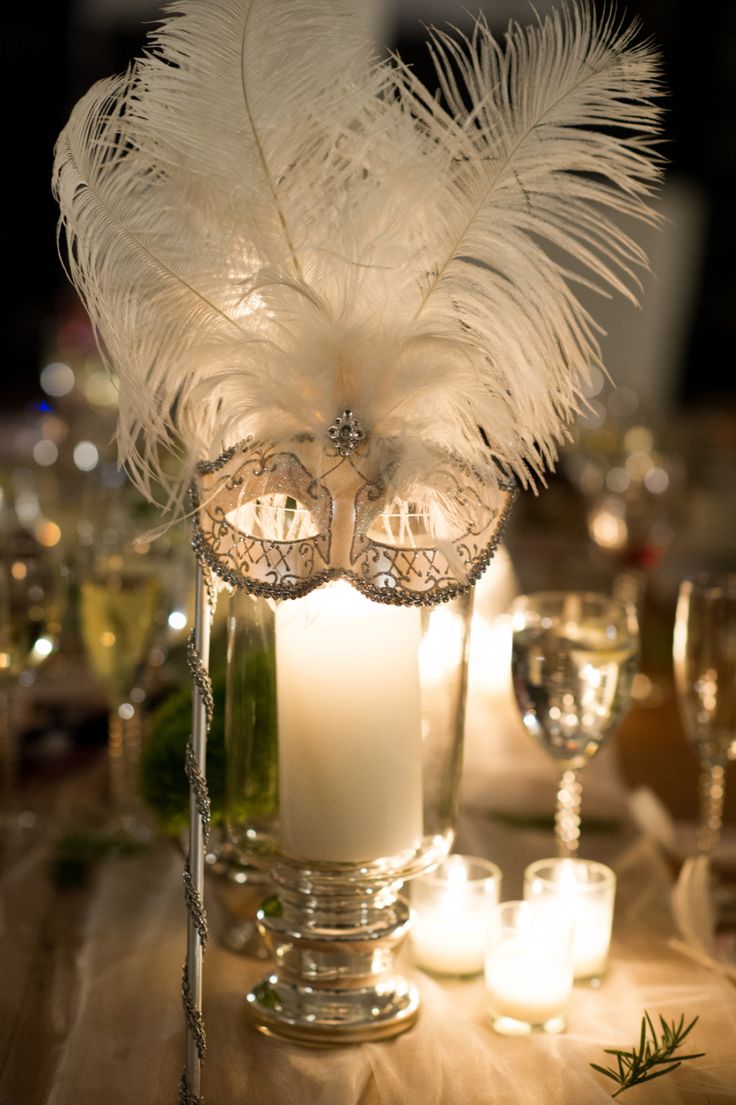 Functions: This theme is best suited for masquerade sangeet or a masquerade ball at reception. This theme is highly appealing and creates ample fun for your guests who are underneath the mask.
Don't forget to make this theme more interesting by creating a Photobooth with wide range of masks feathers and other mysterious props. Create a memorable wedding cake with this theme – a simple white cake with black dots in it and a glittery mask at the top as the icing works perfect!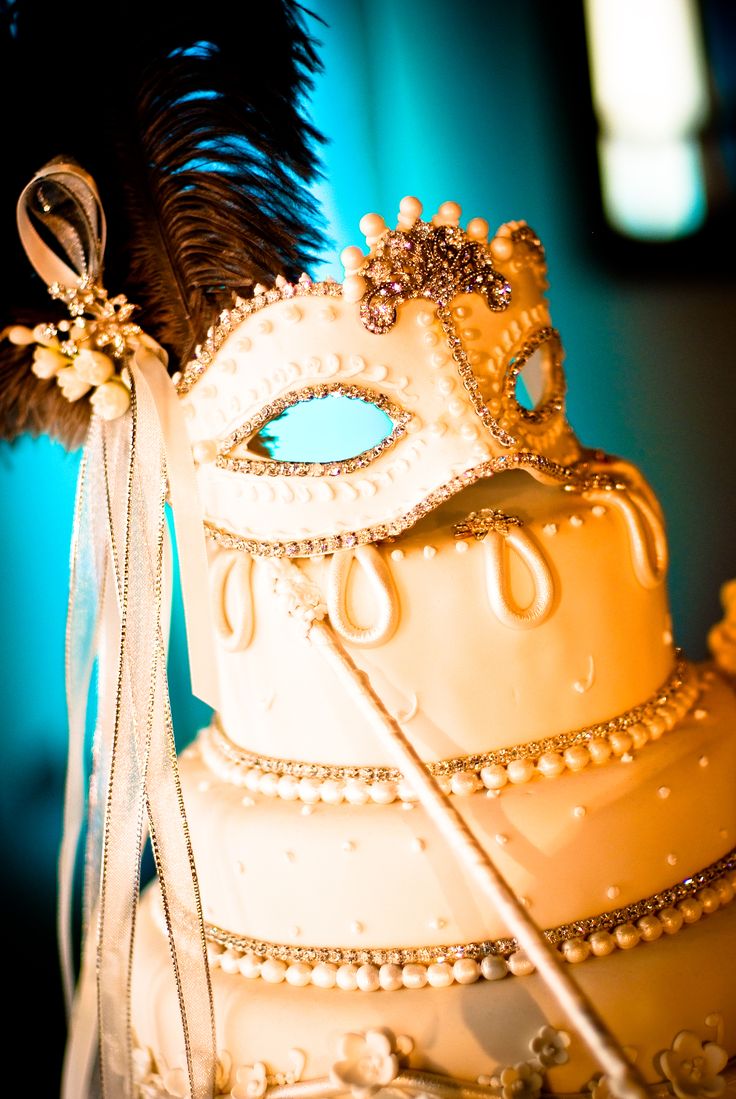 Have faith on us! We are sure these ideas are going to work beautifully for your Goa Wedding.
At least for your lifetime event do something that has been never done before. You don't get married everyday! Do you? Now we leave on you to think!

.
Wedding Planner Package including Consultancy @ INR 20000 + Tax (t&c) Read details here
Helpful Links
Check out deals on Beach weddings in Goa at 30Lacs See Inclusions
Follow us  for more updates and helpful tips on Destination Weddings.
Need Advice? Talk to Us