Scroll to see more content...
Exotic Destinations for Island Beach Wedding in India
ISLAND BEACH WEDDING!
Offbeat!Out-of-the-box! Trending! 
When it comes to Destination Wedding, couples leave no stone unturned celebrating it the most unique way. When 'Offbeat' is the new flavor of the season, everything related to a wedding needs a twist. So why not start with the Destination?
Your colleague got married at a palace in Udaipur, your close friend celebrated her reception at the beaches of Goa. Make your wedding celebration the most unthinkable- be the FIRST to explore the Offbeat! Let yours be an Island-Beach Wedding, you do not have to plan an international destination wedding for this, instead you can plan it in the beautiful islands of India.
NEW – ISLAND BEACH WEDDING IN GOA : READ MORE
The mesmerizing scenery of the clear water of the sea, the coral reefs, the white sandy beaches, the warm climate seems perfect for a splendid island-beach wedding.
Daman & Diu, Lakshadweep island, Andaman & Nicobar Island the union territories of India are perfect destinations for an intimate Island-Beach Wedding in India.
DAMAN & DIU
HIGHLIGHTS
Daman & Diu, is located on the western coast of India bordered by the Arabian sea. Over a period of 450 years, the twin islands had been under the rule of the Portuguese. Thus, the colonial era's delicate old world charm is reflected in the magnificent forts, beautiful cathedrals, and other notable monuments in Daman & Diu. The white sanded beaches, one of the major highlights of a visit to Daman and Diu, attract visitors from far flung regions. Island beach weddings at Daman & Diu are becoming equally popular amongst Indian & International couples.The Nagao Beach & the Devka Beach are popular for hosting weddings These islands offer exciting water sports and laid back beach experience. October to mid May are the best periods to host a island-beach wedding at Daman & Diu.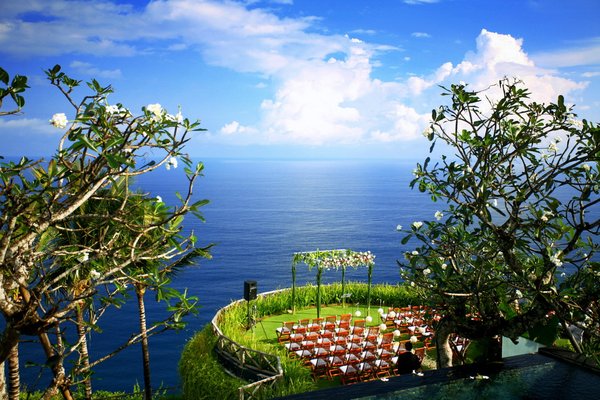 NETWORK
This tiny Union territory is conveniently located to the two major states of India: Maharashtra and Gujarat.Couples residing near to these states have an easy access to host an island-beach wedding in Daman & Diu.
However couples can choose their own preference of travelling:
By Air:
Mumbai, the nearest domestic and international airport to Daman and Diu, is located at a distance of 193 Kms. All major airlines like Jet Airways, Air Deccan, Spice Jet, operate regular number of flights to and from Mumbai. One can also board flights to Diu from Porbandar and Mumbai. Another way to reach Daman and Diu is to reach Bhavnagar or Porbandar by flight and then take the motorable road to your final destination.
By Train:
Vapi railway station is the nearest located railway station to Daman is only 12 Kms away while the Delwada railway station is closely located to Diu. Ahmedabad and Mumbai are the two railway station of the western railways which are placed very close to Daman.
By Road:
Daman and Diu are also well connected to the other parts of India by an excellent road network. The National Highway number 8 is used to connect Daman by the motorable road with Ahmedabad , Vadodara and Mumbai etc.
WEDDING VENUES
Couples can choose from 5*/4*/3* Resorts to celebrate the festivities for 2-3days. The 5* and 4* would be beach resorts, where a beach wedding can be easily organized with the help of the resort staff or a wedding planner. These resorts are fully furnished and equipped with all modern amenities, some also have swimming pool in the premises where pre-wedding pool party or other theme parties can be organized. The 3* resorts are located at a short distance from the beach, guests need to shuttle from the venue to the beach, if a beach wedding is demanded. A necessary permit to perform the wedding ceremony in the beach would be required. Those can be taken care by your wedding planner. The rooms of these resorts are equipped with all modern amenities and are located at areas where transportation is easily available.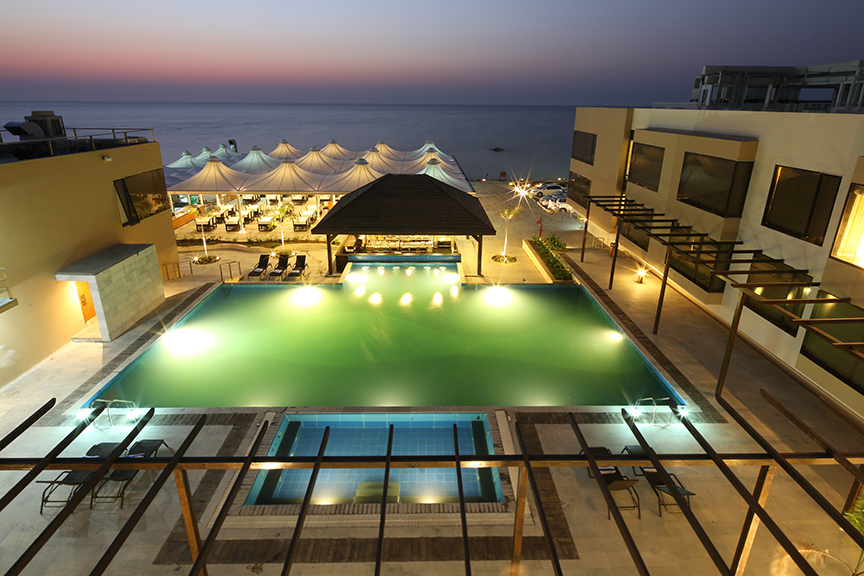 LOGISTICS
Wedding décor, food & beverage, music & entertainment, videography & photography, wedding minister these are the essentials that bring life to a wedding. The F&B could be taken care by the wedding venue, however some venues also allow outside catering. Liquor is cheap in Daman, many brands can be sought at an affordable price. Theme décor with locally available décor materials can be organized. Local Folk dance/music can be a part of wedding entertainment; photographers and videographers could be flown from another city or sourced locally. Everything is available but need to be sourced deliberately.
LAKSHADWEEP
HIGHLIGHTS
Pristine, serene and exotic, the Lakshadweep Islands off the coast of mainland India is a stunning destination to have a unique island-beach wedding in India. This tropical paradise is a great place for weddings of all sizes and the breathtaking views are perfect for a romantic special occasion such as this. You can check out islands like Bangaram, Kavaratti, Kalpeni, Agatti, Minicoy and Kadmat for possible wedding destinations. A collection of thirty six islands, Lakshadweep is the only collection of islands in India that is said to have a coral reef. Known as one of the most popular dive spots in the country Lakshadweep is great for water babies in particular. You can treat yourself and your wedding guests to activities like snorkeling, scuba diving, kayaking, para sailing, fishing and other water sports. The months from October to April are the best seasons for an island-beach wedding in Lakshadweep.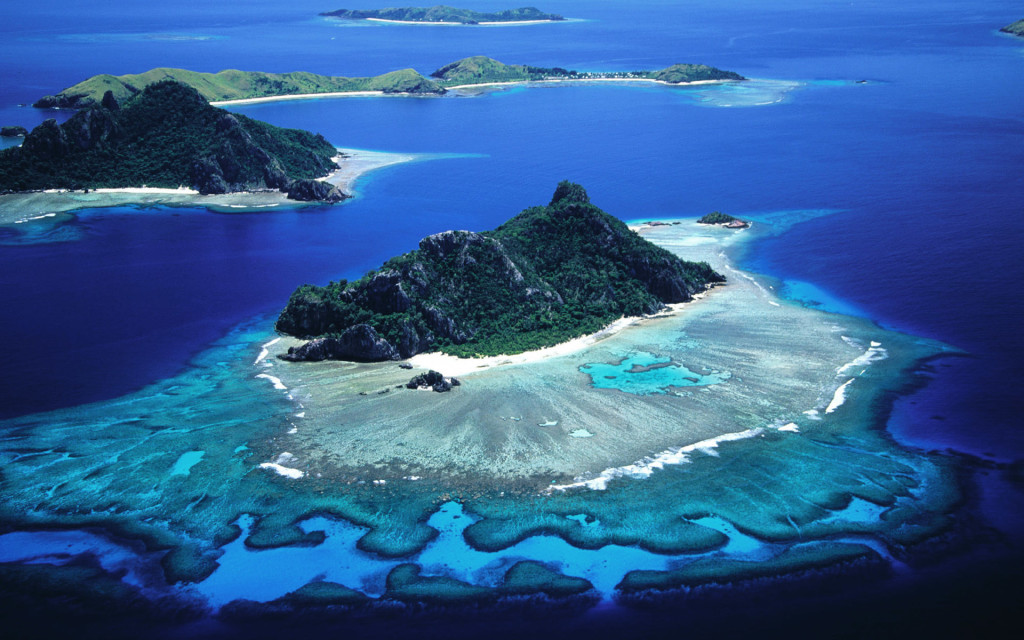 NETWORK
Located off the southwest coast of India, it is approximately 300 – 400 kms from Kerala. You can fly from Cochin in Kerala to the island of Agatti or travel by ships that operate between Cochin and different islands that comprise Lakshadweep.
NOTE: Not all islands are open to visitors or inhabited and special restrictions apply to foreign nationals.
Travel to Lakshadweep by Air: Lakshadweep Islands are 400 Kms far in the west coast of Kerala. There are regular flights that run between Agatti Island and Cochin or Kochi in Kerala. Indian airlines operate flights to Agatti Island six days in a week. Helicopter transfers are also available from Agatti Island to Bangaram Island Resort during monsoon and to Kavaratti through out the year.
Travel to Kerala by Rail: Kerala has around 2000 railway stations, which connect places both within and outside Kerala. Many long distance express trains connect all prime cities of Kerala with Delhi, Mumbai, Chennai, Kolkata, and Goa.
Travel to Lakshadweep by Sea: Ship cruises operate from Cochin to Agatti and back. "SPORTS" is the official agency that conducts exciting cruises to Lakshadweep. Four passenger ships M.V Tipusultan, M.V. Bharatseema, M.V Aminidivi and M.V Minicoy operate between Kochi and the islands. All ships have air-conditioned cabins and air-cooled decks.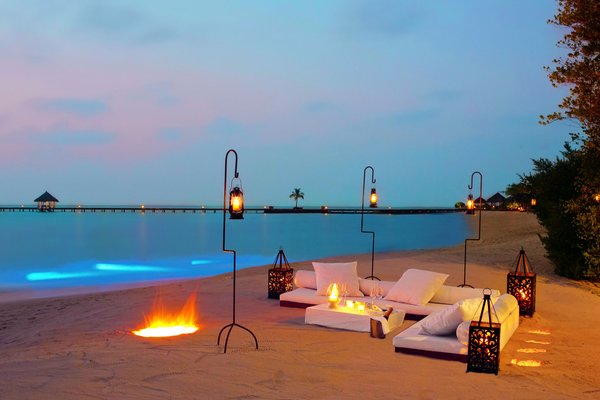 WEDDING VENUES
There are beach resorts in Kavaratti, Kalpeni, Minicoy, Kadmat and Bangaram. Weddings are mostly conducted in the Nagoa and Devka beach. The beach resorts at Lakshadweep islands are mostly built in a cottage or hut form. These cottages can accommodate minimum of guests. So, an island-beach wedding at Lakshadweep has to be an intimate one.Apart from these one can avail the Coral Reef package and stay on board the ship "MV Tipu Sultan" and see three islands Kalpeni, Kavaratti and Minicoy.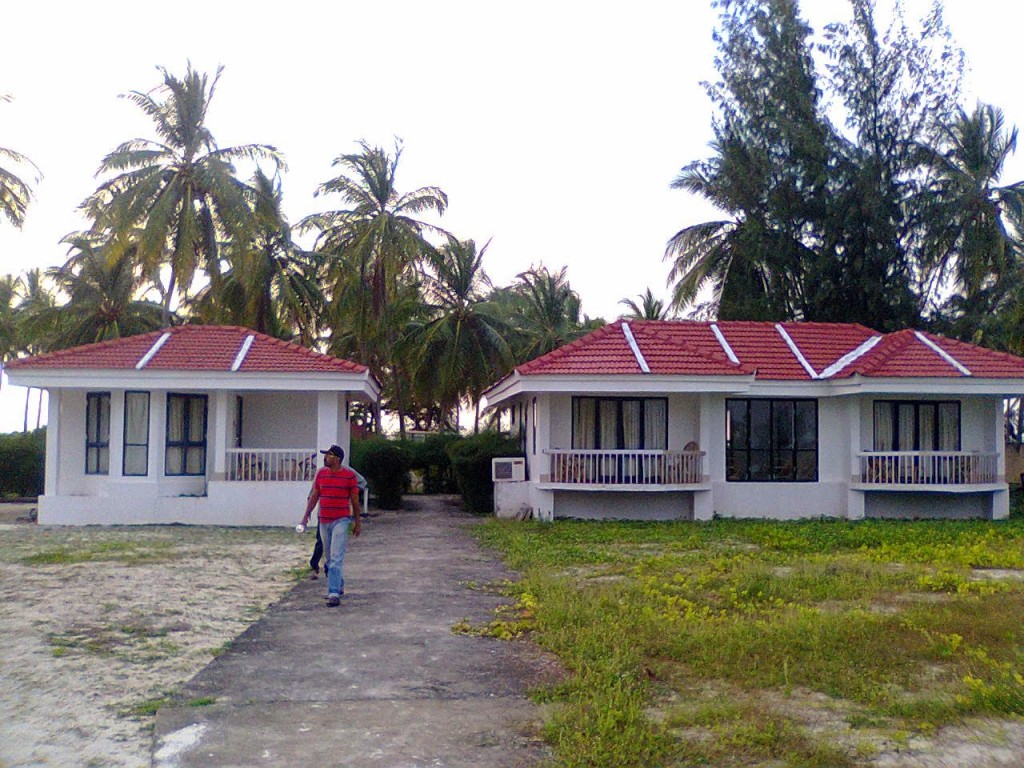 LOGISTICS
Wedding décor, food & beverage, music & entertainment, videography & photography, wedding minister, these essentials are need to be sourced deliberately. However the food & beverage part can be taken care by the wedding venue, the others would be outsourced from local vendors. Couples who are excited for an adventurous wedding could choose Lakshadweep for an island-beach wedding.
ANDAMANS
HIGHLIGHTS
The Andaman Islands are an archipelago in India's Bay of Bengal. These roughly 300 islands are known for their palm-lined, white-sand beaches, mangroves and rainforested interiors. Port Blair, Havelock island and Neil island are the places to host beautiful island-beach weddings in the Andamans. These islands also support water sport activities which could be a treat to the guests during non ceremonial hours.Surrounded with coral reefs that support marine life including sharks and rays, they're destinations for scuba diving and snorkeling. They're also popular for water skiing, windsurfing and fishing. Oceanside camping and hiking is possible on some islands. A city tour to some of the heritage centres could be arranged for the guests on request, if the stay is extended.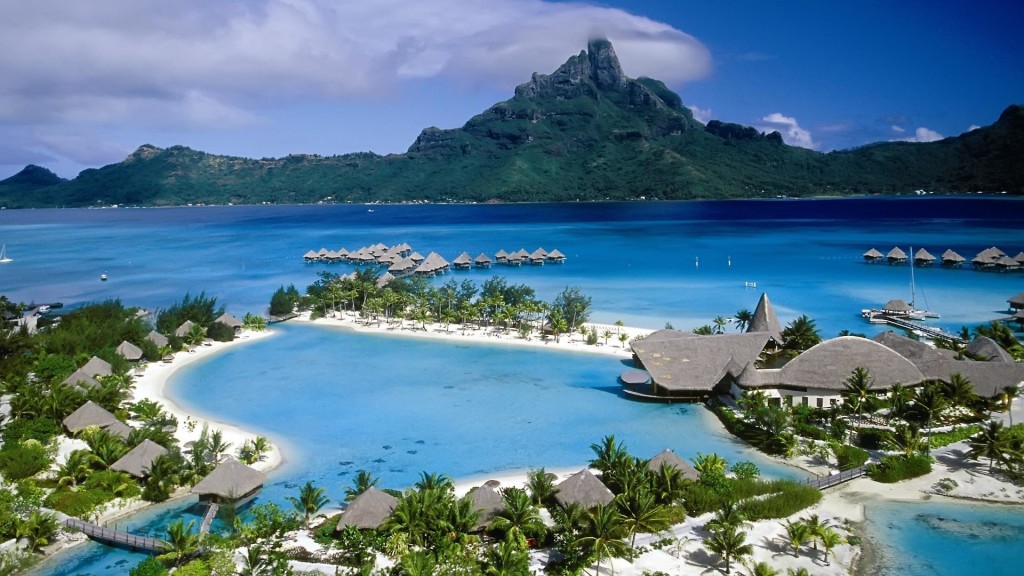 NETWORK
BY AIR: The best way to reach Andamans,Frequent flights ply to Port Blair from Kolkata and Chennai. Couples from other cities could board connecting flights from their city to Kolkata or Chennai to reach the destination.
BY SEA: Couples can also board ships to the Andaman & Nicobar islands, but it will take 3-4 days to reach, the journey could be tiring and exhausting.
HAVELOCK & NEIL ISLANDS: Travellers flying into the Andaman & Nicobar Islands have to first arrive at Port Blair before taking a boat/ferry/cruise to any of the other islands
For some strange reason, the airport at Port Blair is known as School Line airport. Taxis and auto rickshaws are available for the journey into the main city
WEDDING VENUES
The capital of Andaman, Port Blair and the islands Havelock & Neil are famous for hosting destination weddings. There are 5*/4* Resorts near the wandoor beach in Port Blair which host destination weddings every year. A Beach wedding or lawn wedding near the beach in the resort premises could be arranged with the help of the resort staff. These resorts welcome intimate destination weddings, offering accommodation, F&B and entertainment. The islands Havelock & Neil also offer similar beach resorts where beach weddings could be organized, however more adventurous couples also choose offbeat venues like thatched cottages and villas for accommodation and celebration of the wedding.
LOGISTICS
The food & beverage part could be taken care by the resort, the other essentials like the wedding décor,music & entertainment, videography & photography, wedding minister, more essentials like beautician, mehendi artists etc are need to be sourced deliberately. These could be outsourced from local vendors. However a wedding planner can get every thing sorted to make an island-beach wedding successful.
This article gives an overview of the essentials need to be taken care when hosting an island-beach wedding. Hosting an island-beach wedding is the most adventurous surprise to the wedding guests, couples can also plan a small honeymoon along with the destination wedding, if they extend their stay. A wedding planner can prove a great help in planning and organizing a wedding of this kind. Every essential could be organized with the help of a planner.
Wedding Planner Package including Consultancy  @ INR 20000 + Tax (t&c) Read details here
YOU MAY ALSO LIKE:
NEW – BEACH WEDDING IN KERALA : READ MORE
Excited to plan a island-beach wedding?
Drop a note at diwas.celebrations@gmail.com
Need Advice? Talk to Us
Get Inspired! Follow Us