Scroll to see more content...
Wedding Venue I Destination Wedding in Kasauli
WEDDING VENUE I DESTINATION WEDDING IN KASAULI
(INR 20L* – The minimum budget required to host a wedding in Kasauli with around 100 guests for 2nights – includes stay, F&B, decor for all festivities. This first hand information is for couples who would be interested to know the cost of the wedding. Detailed inforamation is shared below. ) Read on…
The concept of Destination Wedding in Summer is gaining grounds with each passing wedding season. With more couples adding destination wedding to their list, choosing perfect destination has become a tiresome task. Now, if you have freezed your choice on Destination, the second challenge is the Destination Wedding Venue.
(Have 20Lacs and 100 guests? Go for Goa for a 2day wedding function. For details drop a mail at diwas.celebrations@gmail.com)
'However, you have ample choices ONLY if you do not have a Budget constraint.' Well..this is only a saying, the fact is every couple have their distinctive choices and budget. The common thought of every couple would be something like…'Suitable Choice at a Pocket Friendly Budget'!!
Having understood that and since searching a suitable venue for a Destination Wedding is a TASK*, Oh! And that too at a Pocket-Friendly Budget, requires both Effort & Expertise. So as wedding industry professionals we decided to do a bit to help couples who are thinking to celebrate theirs likely as the next Summer Destination Wedding!
When we talk of Summer Destination Weddings, we instantly point towards the Mountain Destinations. Dehra Dun,Mussoorie, Shimla, Manali, Kasauli alike, India offers enchanting mountain destinations to choose from where you can plan and celebrate a memorable occasion of lifetime.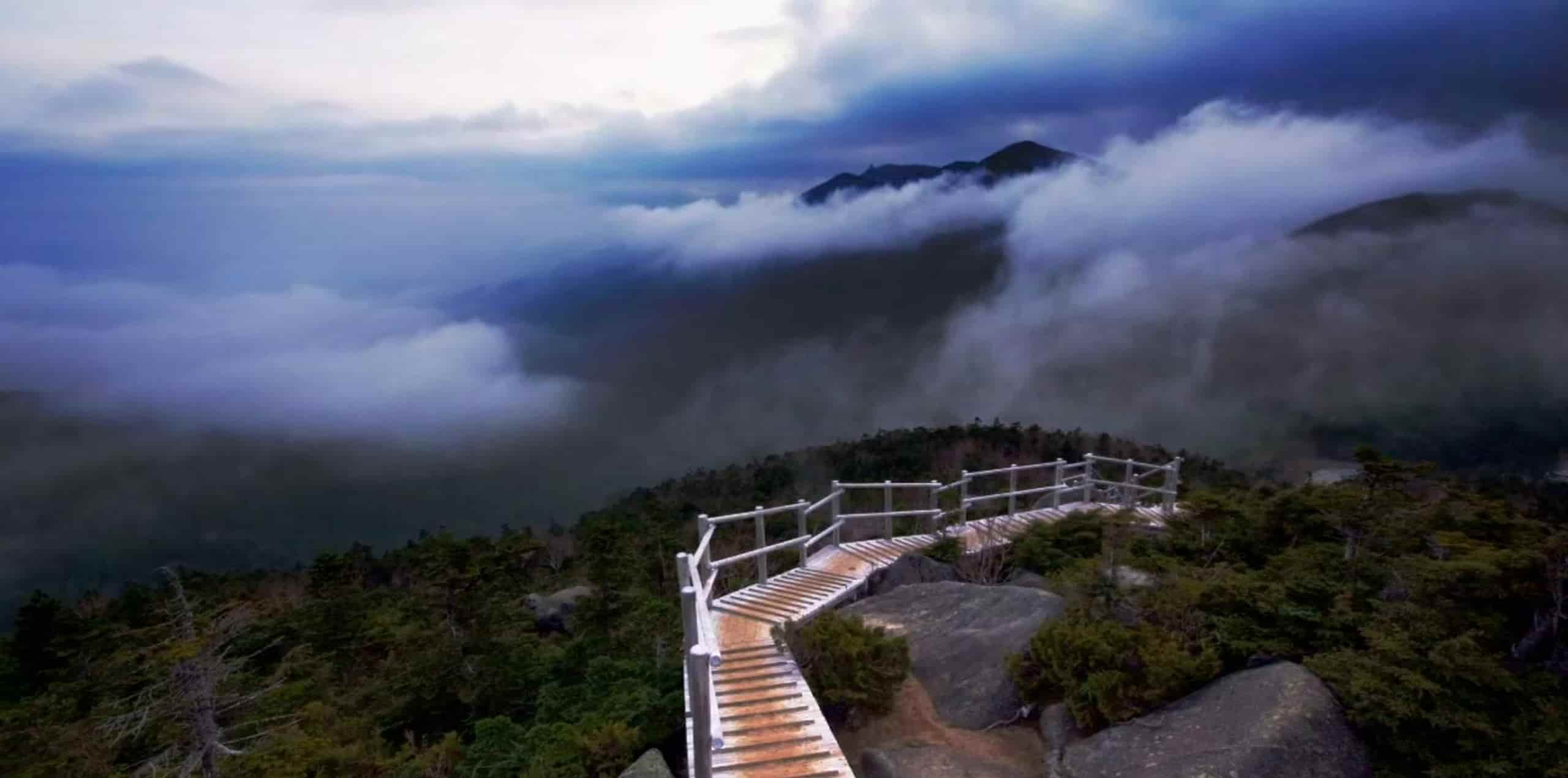 Here we shall describe about a Venue for Destination wedding in Kasauli (HP) which we had recently explored. Our search for wedding venues took us to the foot of the Kasauli-Shimla hills. Around 4 hrs drive from the National Capital, Delhi, situated in a pollution free environment with huge lush green , landscaped lawns having superb views of the Kasauli and Shimla hills lies this beautiful & luxurious property which can be an ideal venue for destination wedding in kasauli.
Want to know the Budget rightaway? A Destination wedding in Kasauli shall cost anywhere between 15-18Lacs for 2nights with around 100 guests. Seems light on your pocket? Excited to know the details?
Read on…
ABOUT THE PROPERTY
A newly renovated star rated property situated on the NH21 A, a luxury villa equipped with all modern amenities and facilities of a 4* rated property. Stylish and Spacious overlooking the Kasauli-Shimla hills, a perfect venue for celebrating a Destination Wedding in Kasauli with close relatives & friends.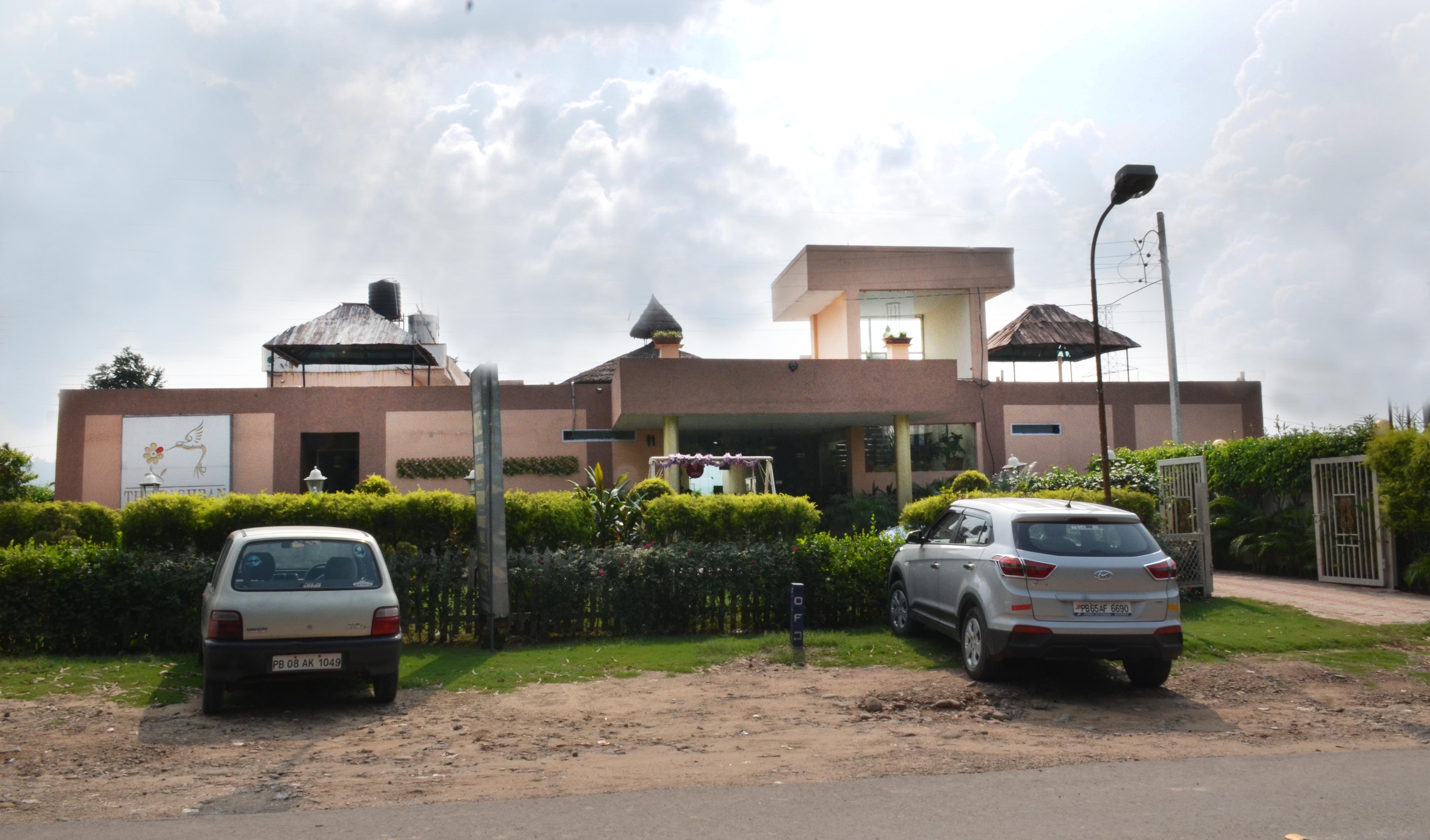 LOCATION
Located right on the highway of NH21 A, on the foot of the Kasauli-Shimla Hills, within close proximity to heart of the Kasauli town (30kms). It is within the close proximity of two major cities:
Chandigarh: 1 Hour drive by road.
New Delhi: 4 Hour drive by road.
ACCOMODATION
The luxury villa boasts of 16 large sized luxurious rooms (4 Suites & 12 Executive Rooms) with all modern facilities and amenities (Running Hot Water, Wi-Fi. LED TVs, etc) .All rooms are different from one another in terms of decor, interiors and furniture, which is an unique feature about the property. All the rooms are well ventilated and have a view of the greenery around the property. All the rooms have attached bathrooms with modern fittings.
(Tip: All Rooms are large enough to accommodate 2 adults & 2 children OR 3 adults in a single room with/without extra bed, so if you want more guests to stay on the villa, you can adjust them accordingly as suggested)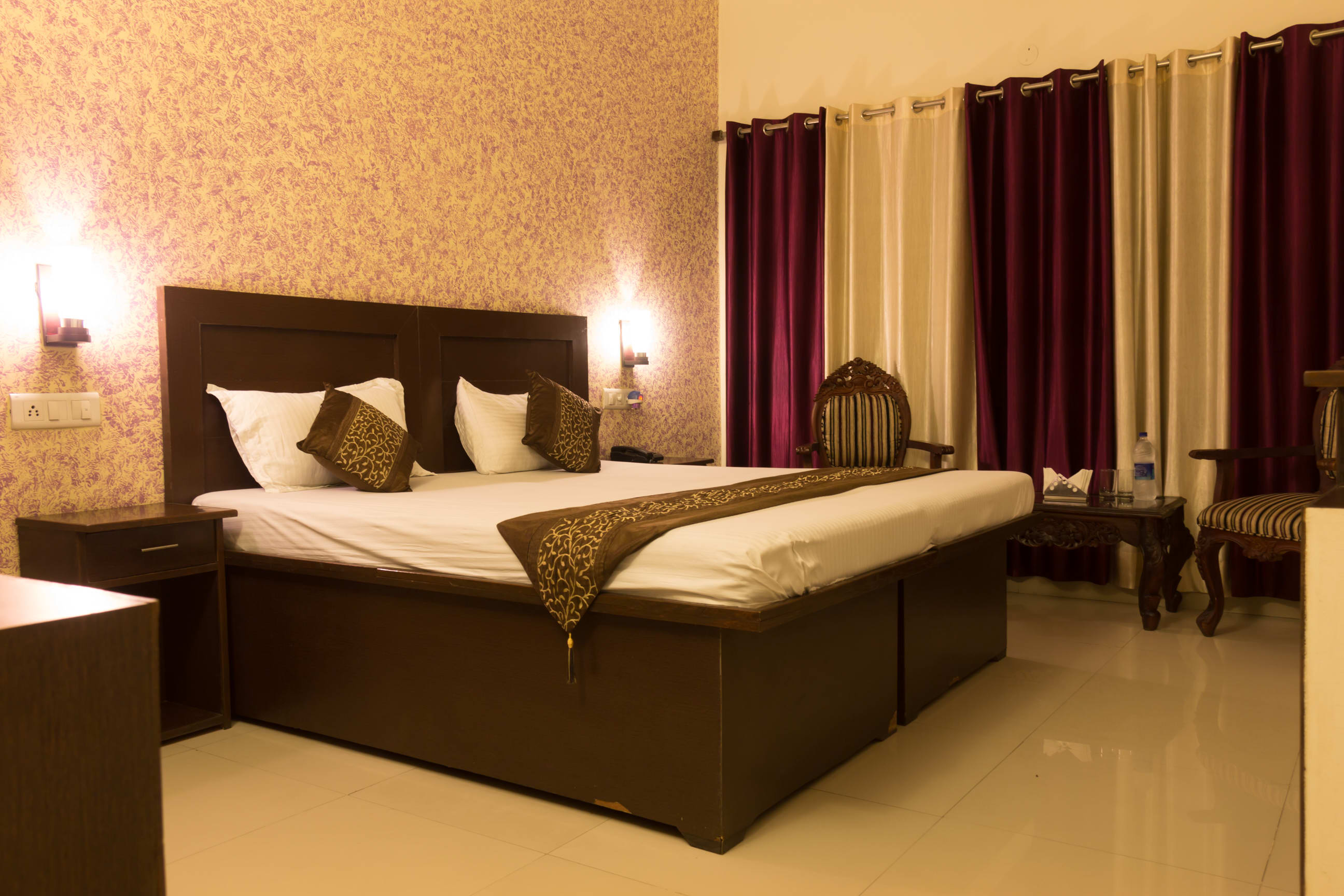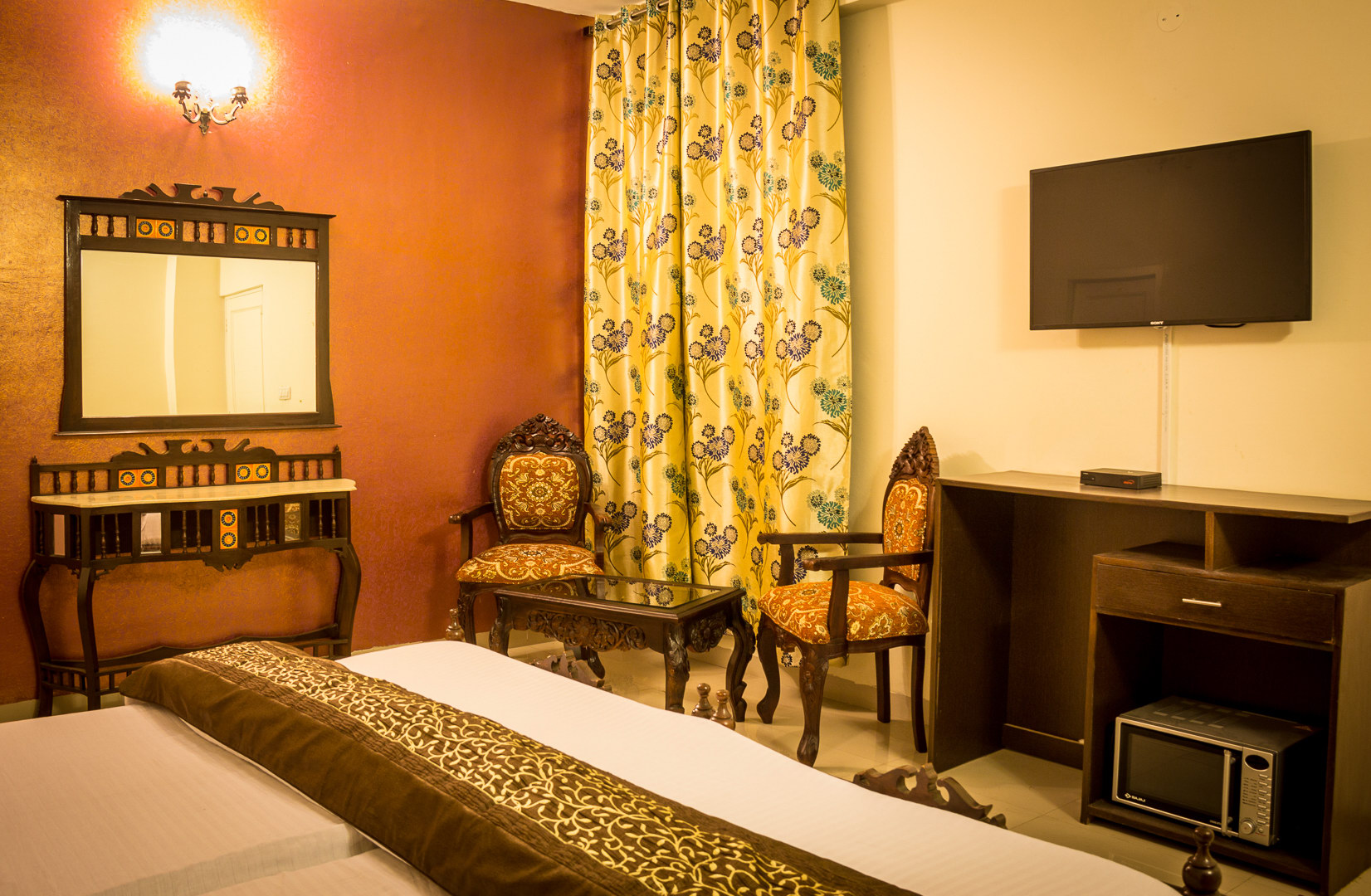 AMENITY & SERVICE
In-House
Adequate Staff: The villa has Responsible and helpful staff appointed with them to cater to your requests.
Security: The villa is four walled and gated and secured car parking area. CCTV Surveillance is secured inside the villa.
Technology: Wifi/Internet facility is available in the villa.
Dining area/Restaurant: The villa offers an in-house restaurant, could be used as dining area on special occasions. In-house kitchen & well defined crockery for class apart & fine dining experience.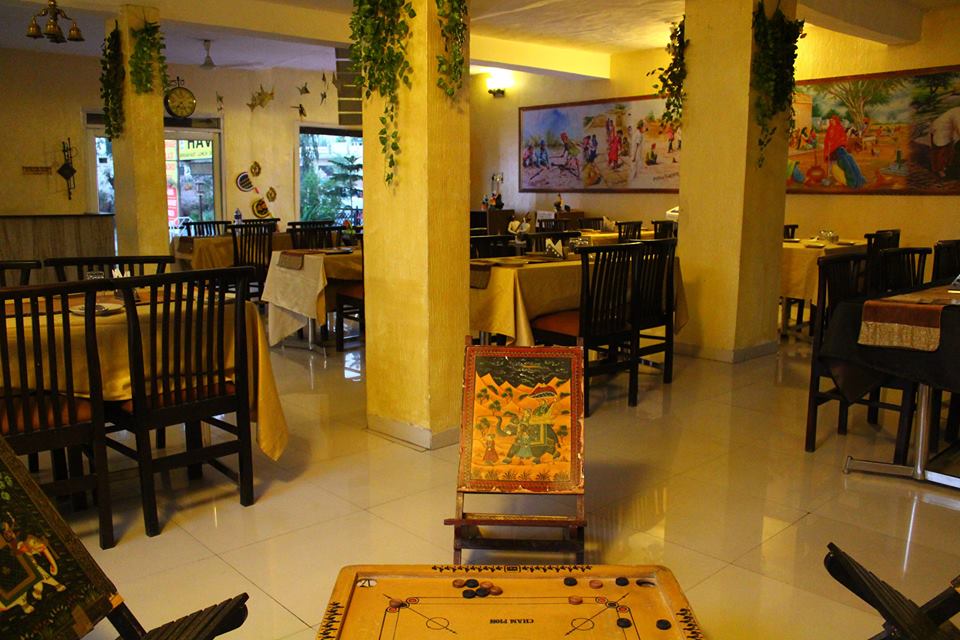 Banquet Hall: Modern style banquet hall installed with audio-visual equipments, ideal for small functions.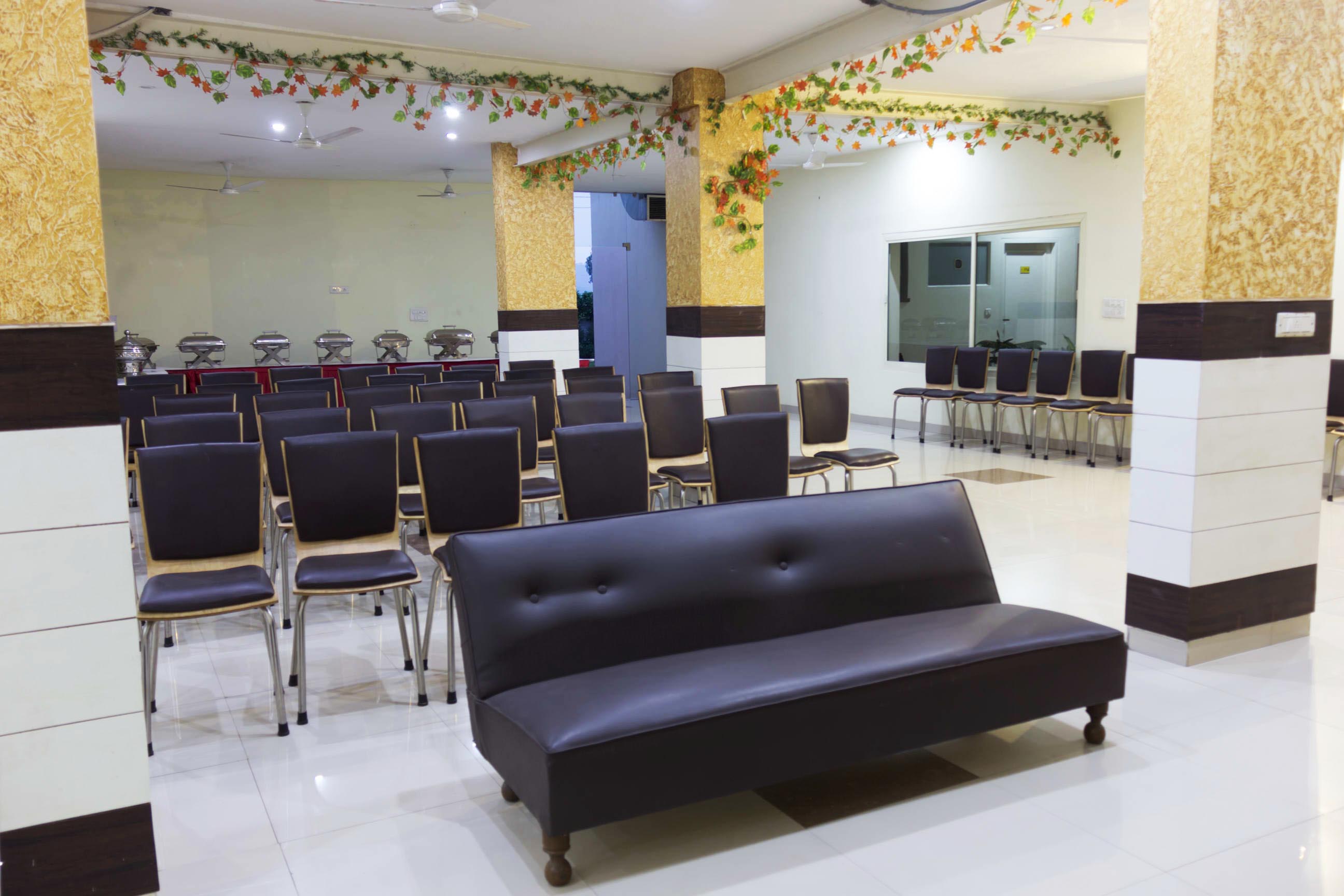 Terrace: Beautifully designed giving a rustic look, the terrace enchants you with striking views of Kasauli-Shimla hills. When you see the distant city lights at night, it's a treat to the eyes.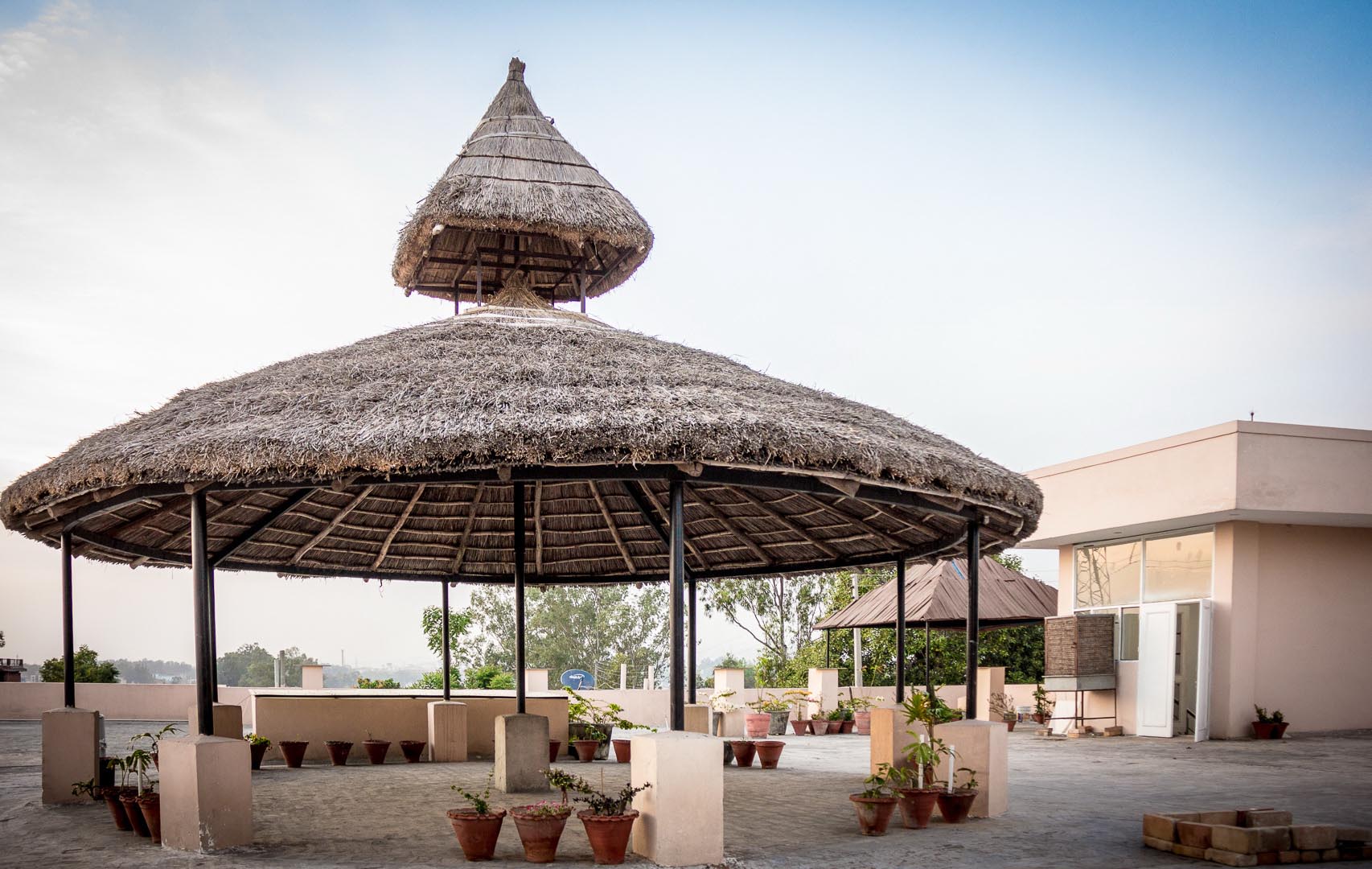 Exteriors
Lawn: The villa offers around 1 acre of wide spread Lush green lawns with capacity of around 300 guests at a time, ideal for hosting wedding & other special occasions.

Solar Plant: The villa has its own solar plant for generating hot water.
Garden: The villa kitchen uses its own garden grown distinctive organic vegetables & fruits.
Children Park: The villa offers a small play area with outdoor games for children.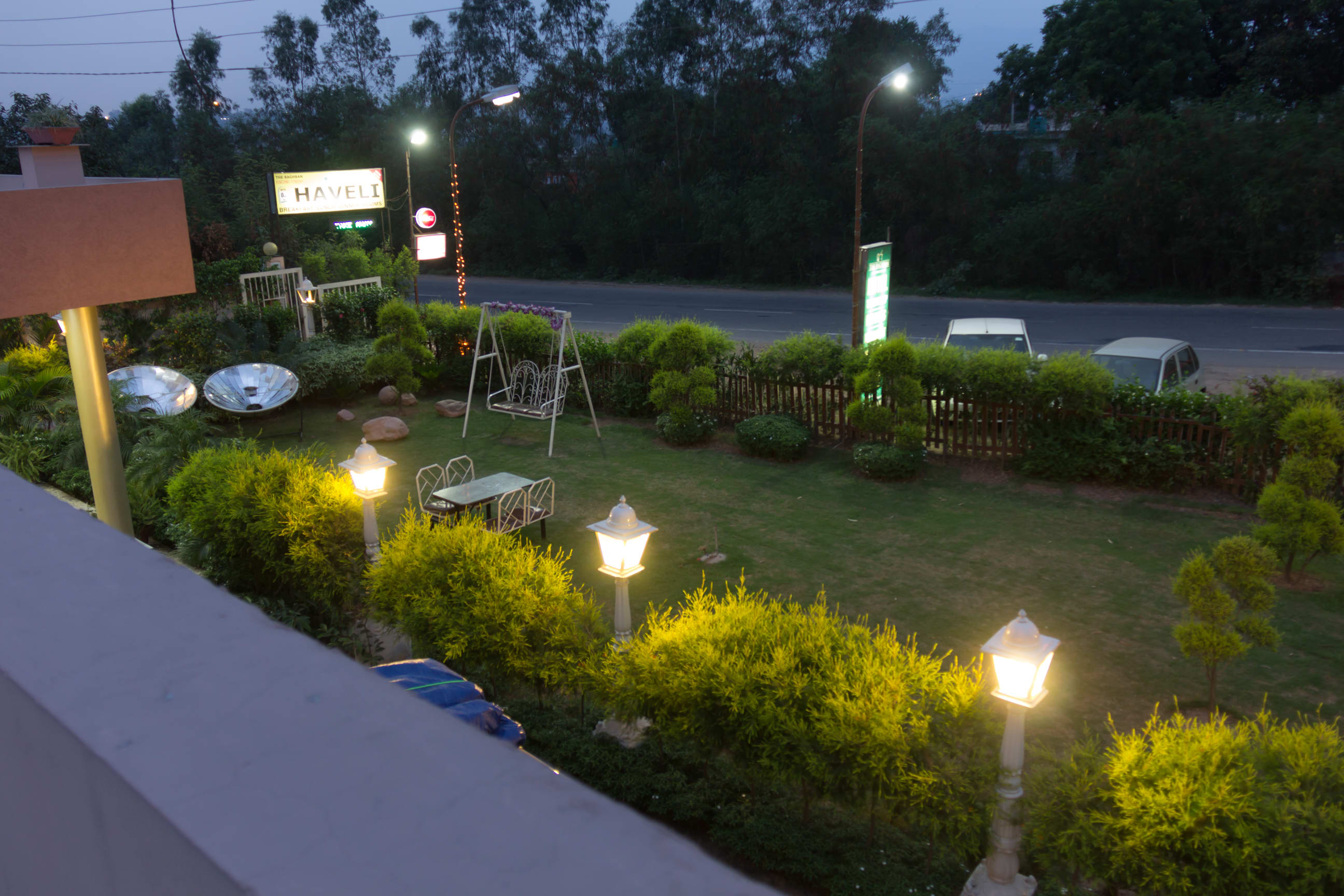 WEDDING PLANNING CONVENIENCE
If you are a group of say 70 to 100 people and looking to host a Destination Wedding in Kasauli at a private & pocket-friendly property then the villa is an ideal option. This luxury villa can easily accommodate 60 guests including children. You can adjust the other guests in a 3* hotel property which is within 1km radius from the villa (transit could be arranged).
Décor: Pre-wedding + wedding décor set-up could be arranged from the nearby city premises. But if you have any specifications you can get it from Chandigarh or Delhi.
F&B: The villa has its In-house kitchen which can organize catering for the guests, however they are flexible in working with outsourced caterers as specified by the clients.
Liquor: Bar set-up and liquor could be made available on demand, however one can also serve own liquor provided they are carrying a liquor license.
DJ & Entertainment: DJ with music console OR traditional & folk music and dance could be sourced to serve the entertainment purpose.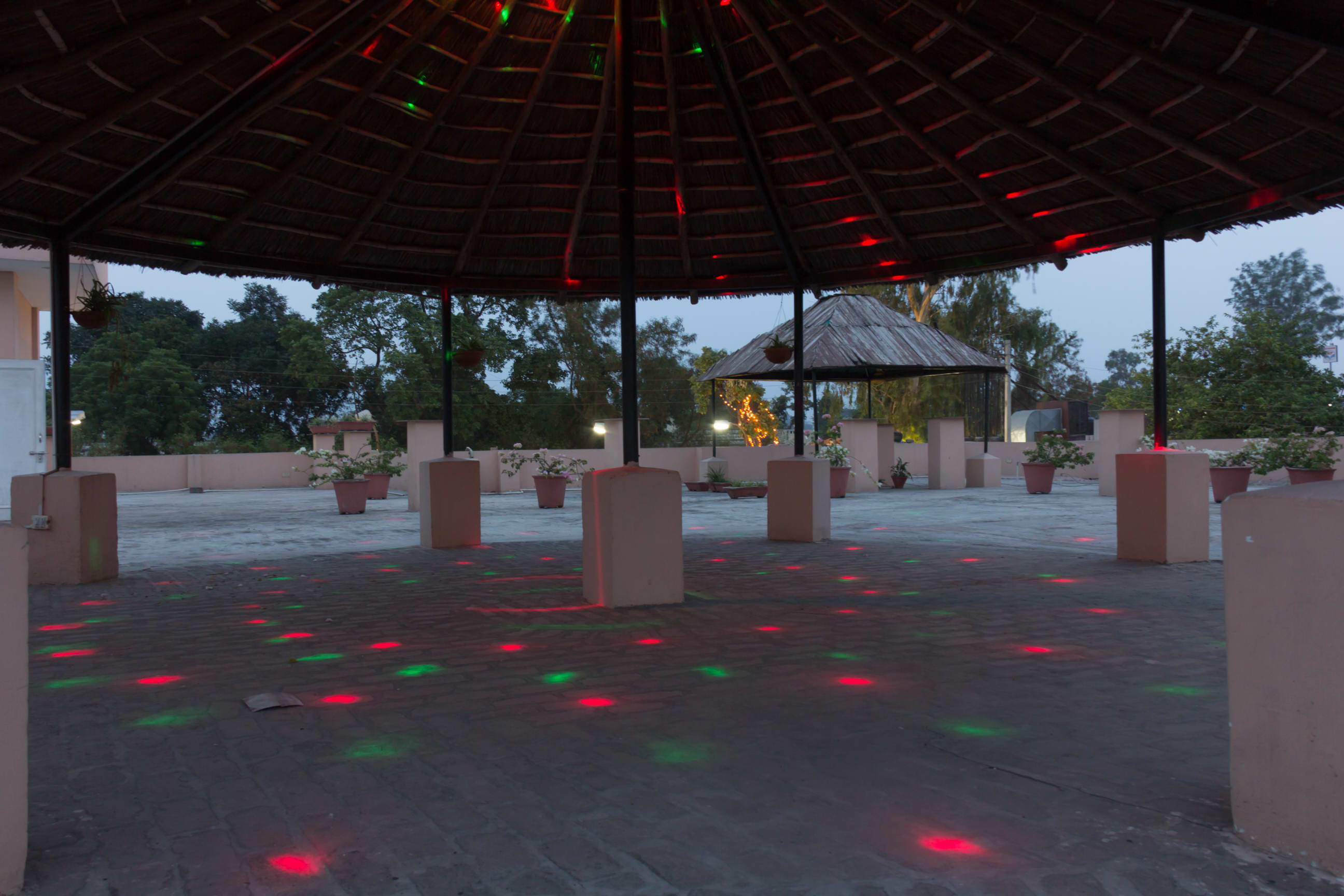 TIPS
The location is ideal for those who are looking out for a Destination Wedding in the summer months within close proximity to the cities New Delhi & Chandigarh.
The villa is in close proximity to Shiva temple (50 meter) & Gurudwara (1km) provided the wedding couple have specified rituals to conduct.
The villa Terrace would be ideal for DJ/Sangeet or Cocktail set-up. The wedding could be hosted in the green lawn after dusk followed by dinner.
The villa also has a small gift house, you can select local made handicrafts as your wedding favours.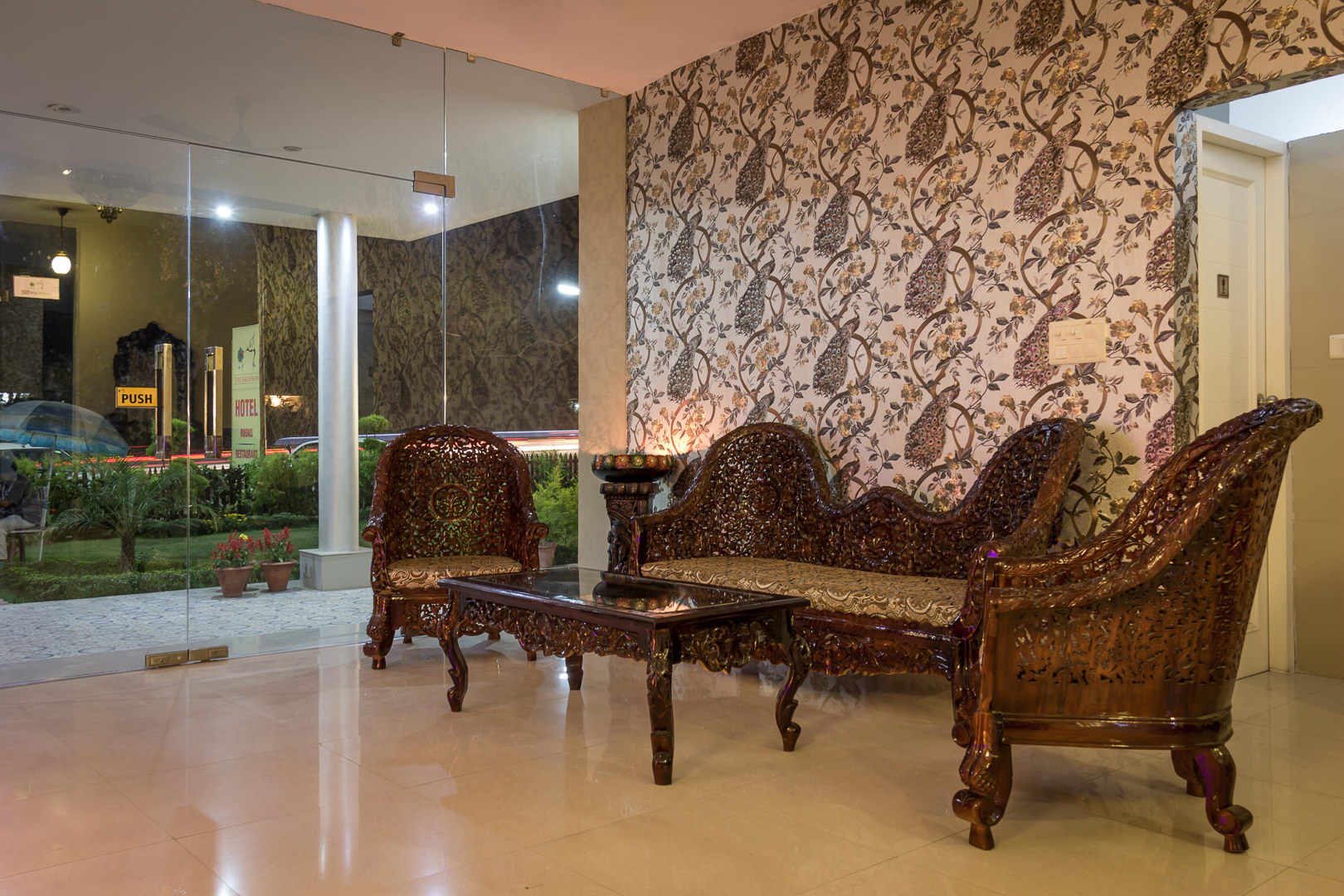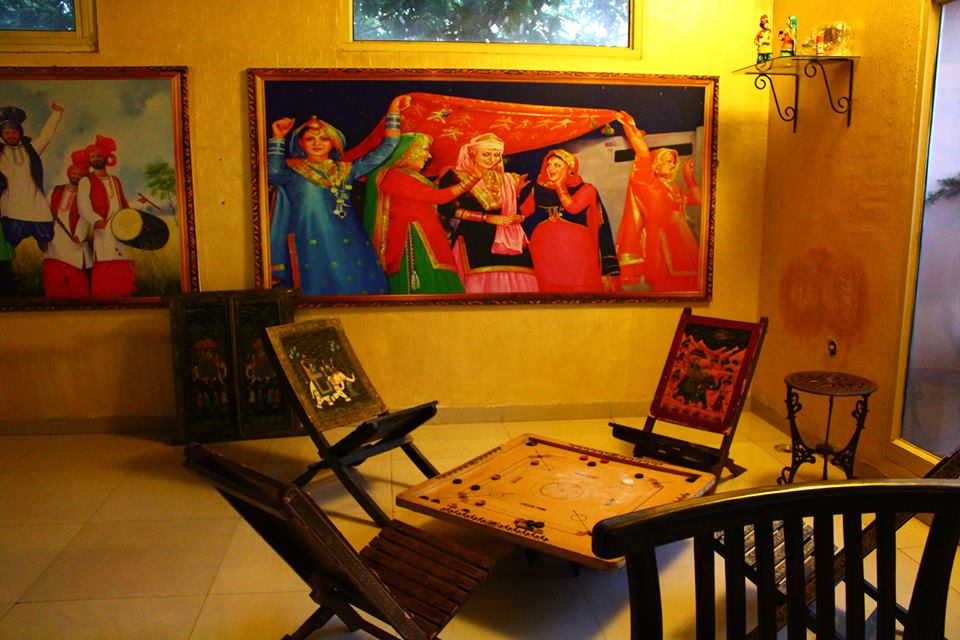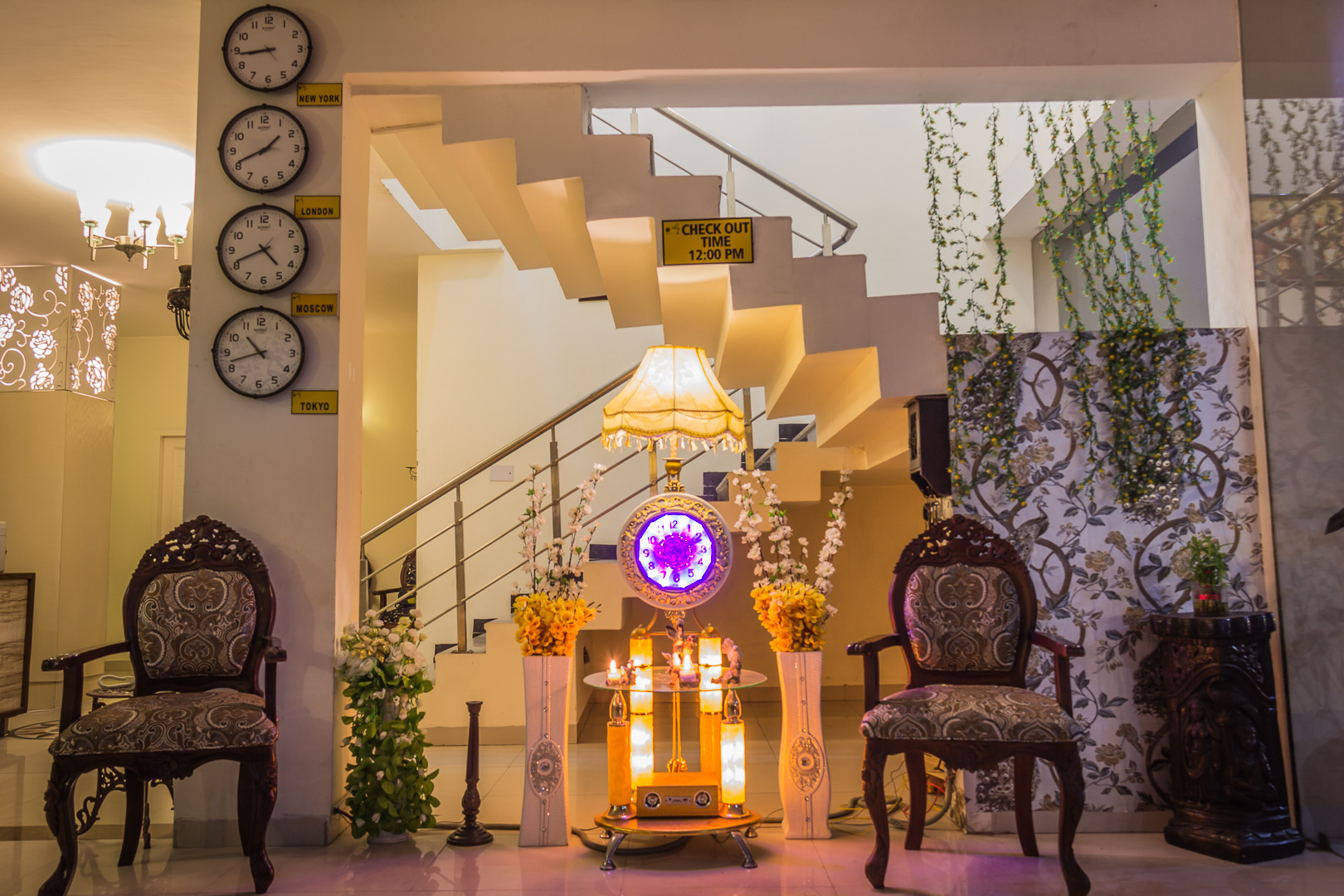 ( OVERALL* It is advisable to hire a Professional Wedding Planner to make the arrangements smooth, easy & handy.)
Wedding Planner Package including Consultancy + Planning + Coordination @ INR 20000 + Tax (t&c) Read details here
Interested to know more about the Venue & how much does a Destination Wedding in Kasauli Cost? Stay connected to our blog!
Looking out to hire a Wedding Planner for Destination Wedding in Kasauli? Drop us a mail on diwas.celebrations@gmail.com.
Get more tips on Wedding Planning, Destination Weddings @ Diwas Celebrations