Scroll to see more content...
Destination Wedding in Puri – Really a Fairytale? Read Facts.
Facts that would compel you to  Plan a  Destination Wedding in Puri
Also, check out Raichak and Mandarmani for your beach wedding!
If you think that a destination wedding in Puri is cheaper on pocket, you should first read this article to the end to understand the facts before assuming a budget figure!
Before getting into vital reasons to support my statement, I would like to make few disclaimers being a wedding planner. First,The following reasons are depending on our first hand experience and not any third party. Second,We do not claim to under or overmine any destination, property, vendor or any other service providers, we are only sharing our ground experience. And finally, this piece of information is to only help the future couples to make a better choice on wedding destination and get the worth of their investment.
It is indeed too strainous to get a good bargain for Destination Wedding in the beaches. And India offers a few good destination options with Goa being the top prominent and expensive one. We took this as fact and decided to explore opportunities for Destination wedding in Puri, thinking that this destination would cost less (combining hotel stay, vendor services etc) as compared to Goa and could add to wedding destination list.
Nevertheless, Set on the shore of Bay of Bengal, Puri is a popular and pious city in Odhisa in Eastern India. The city is known for the world famous Jagannath Temple which is visited by thousands of devotees each day. Many Indians believe to tie nuptial knots in this city as it is considered sacred and divine.  The beaches of Puri are natural wonders, fine white sands; roars of breakers rolling in from the Bay of Bengal will arouse your senses. The charm of the sea, warmth of the atmosphere and ample mouthwatering sea food makes Destination Wedding in Puri a hit!
After our research on ground reality, here's WHY  'Destination wedding in Puri' is No less on Costs than any other popular beach destination in India Read on…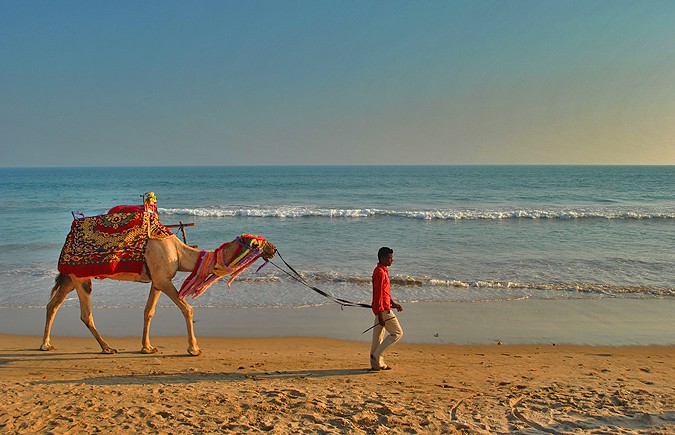 On a nutshell a Destination Wedding in Puri would cost you NO LESS than 25Lacs and up with basic services. (P.S. Did you thought otherwise about the budget? 😛 )
Read on … what we are talking about here!
Lets assume you are a group of 70 to 100 people looking out to celebrate a 2 Night and 3 day Destination Wedding in Puri. You may want to plan the stay at a good 5*/4* Property closer to the beach and major wedding festivities like Mehendi/Sangeet/Ceremony/ Reception etc to be planned at the same location, you may not have the idea of the possible options for stay and venues, how  would the decoration work, are there any good suppliers in Puri, how about the photo & video… & so on, this is a typical requirement.
NEW – BEACH WEDDING IN KERALA @INR 15K+* WITH FREEBIES & DISCOUNTS See Inclusions
Okay, so here's the itinerary and costs – Destination Wedding in Puri.
1) Accommodation/ Stay
This is one of the major element that eat up almost 50% of your wedding budget, particularly when you are paying for everyone's stay, if not you may pay for the stay of your close relatives & friends.
NO 5* OR 4* Properties.
There are only few 3* properties, with moderate amenities that you may have to consider as your wedding hotel. No classic 5* or 4* properties like Taj, Radisson or Ramada etc even if you are ready to pay. Also, among the 3* properties there are limited number of beach properties which have the facilities like banquet , lawn , pool area etc to host destination wedding events. So. this could be a challenge of its own, if you consider a destination wedding in Puri.
Budget
A standard room of 3* Beach Property (which are limited in number) with all facilities would be at least INR 5000 to 7000 + Taxes, on EP (room only plan) Ideally, these 3* properties do not include airport transfer by coaches, but may offer on extra charges.  (Taxes could be anywhere between 18-28%)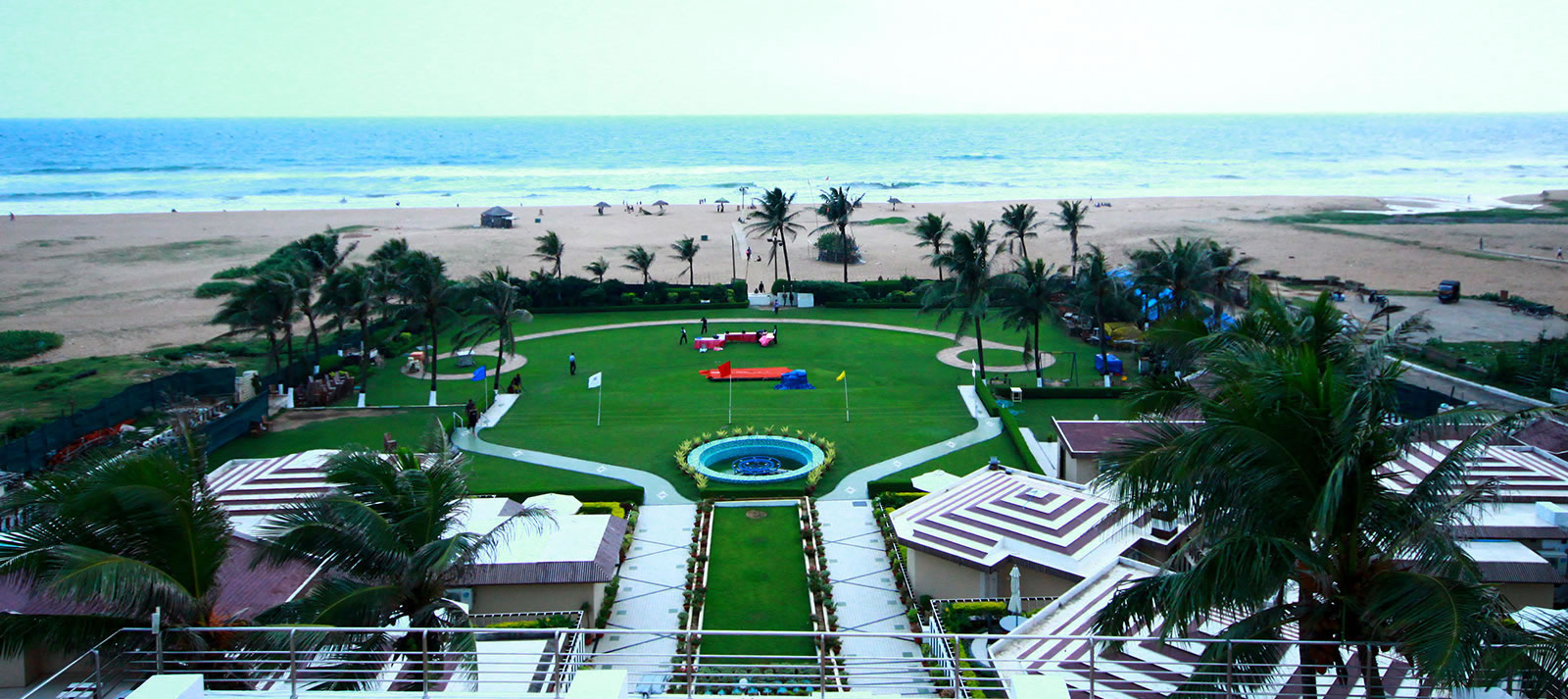 (Whereas, a standard room in 3* Beach Properties in Goa may cost anywhere around INR 6K-8K + Taxes with all facilities and breakfast included in room tariff, also airport transfers in coaches. You may get a special deal in spa and laundry as well. )
The above rates are valid from OCT-MARCH, during the other months you may avail a discount of 15% on room tariffs.
The Hotels allow an extra adult or 2 kids below 12 years of age in the same room & charge for it.
So the Calculation is straight forward
Number of Rooms X Number of Nights X Budget = Cost of Stay (Approx)
2) Venue, Food & Beverage
Deciding and hiring the venue and the cost of food and beverage form the second most important component. (if planning a destination wedding in Puri)
Venue Rental: INR 3Lacs and up
The venue rental depends whether or not the hotel caters for food and beverage. A 3* property would like to cater to the food and beverage for all your functions, but incase you like to bring your own caterer, you may have to pay a charge of INR 3Lacs and up as venue charges. Banquet, Lawn, Pool side are likely the venues for which you pay. So this is another add on to your budget for Destination wedding in Puri.
(Whereas, venue rentals for 3* beach properties in Goa are an inclusion with room tariff, if there's a charge it is likely around INR 1-2Lac)
Food & Beverage
As we have already mentioned that room is availavle on EP plan so you have to pay for Breakfast + Snack + 02 meals
So the individual costs of meals are as follows:
For a 3* property (destination wedding in Puri)…
Breakfast + Lunch + Dinner + Hi Tea = INR 3500  + Tax and up Per Person Per day(This may include only veg meals, for non veg meals and elaborate menu you have to pay extra charges)
(For a 3* Property – Goa
Breakfast: Included + Lunch + Dinner + Hi tea = INR 2500 + Tax and up per person per day  (This may include  veg/ non veg meals, for  elaborate menu you have to pay extra charges)
Liquor
A 3* property (destination wedding in Puri) charges as per actual or bottle rates of IMFL and Foreign Liquor. As far as Drinks (beverages like Water, Soft Drinks, Juices, Liquor, Wine, Mixers etc) are concerned, generally couples opt to pay as per actual consumption. Couples could bring their own liquor @INR 500 per bottle corkage.
(Liquor is cheap in Goa and 3* beach properties usually allow couples to bring their own liquor by paying a corkage amount)
3)The venue setup & decoration
This typically includes setting up the venue, Mandap, floral decoration and arrangements, Welcome entrances, Stages & backdrops, illumination & ambiance lighting, Table decoration, Props, Table linens & runners, dressed chairs with tie back and most of stuff related to it.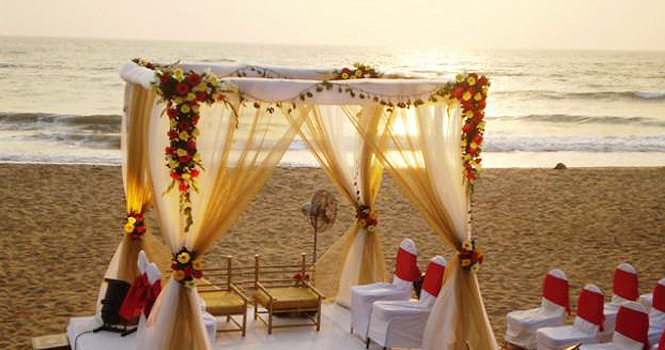 INR 7-8Lacs is a mandatory cost for standard decor (any elaborate decor would charge you extra) for 2-3 events including the wedding day decor. This is a standard package laid out by the 3* property itself, if you wish to take their decor services for your big day. On the contrary if you wish to hire your own decorator you may have to pay a  25% of the decor budget to the hotel as a royalty charge (we are not sure, what it royalty charge actually is anyway, you may inquire with the hotel, if you wish to)
As planners we charge INR 1.5-2L per pre wedding function and INR 2Lac onwards for wedding function.So for 2-3 events costs may come up from INR 500000 to 700000 on an average (applicable overall Indian destinations)
4) Music, DJ & Entertainment
You may choose from the folk music and dance for the entertainment of the guests which could be a unique refreshment but these are NO light on pocket and starts at a range of  35000 for folk dance and music show. (we could get you dancers of international level at this cost 😀 )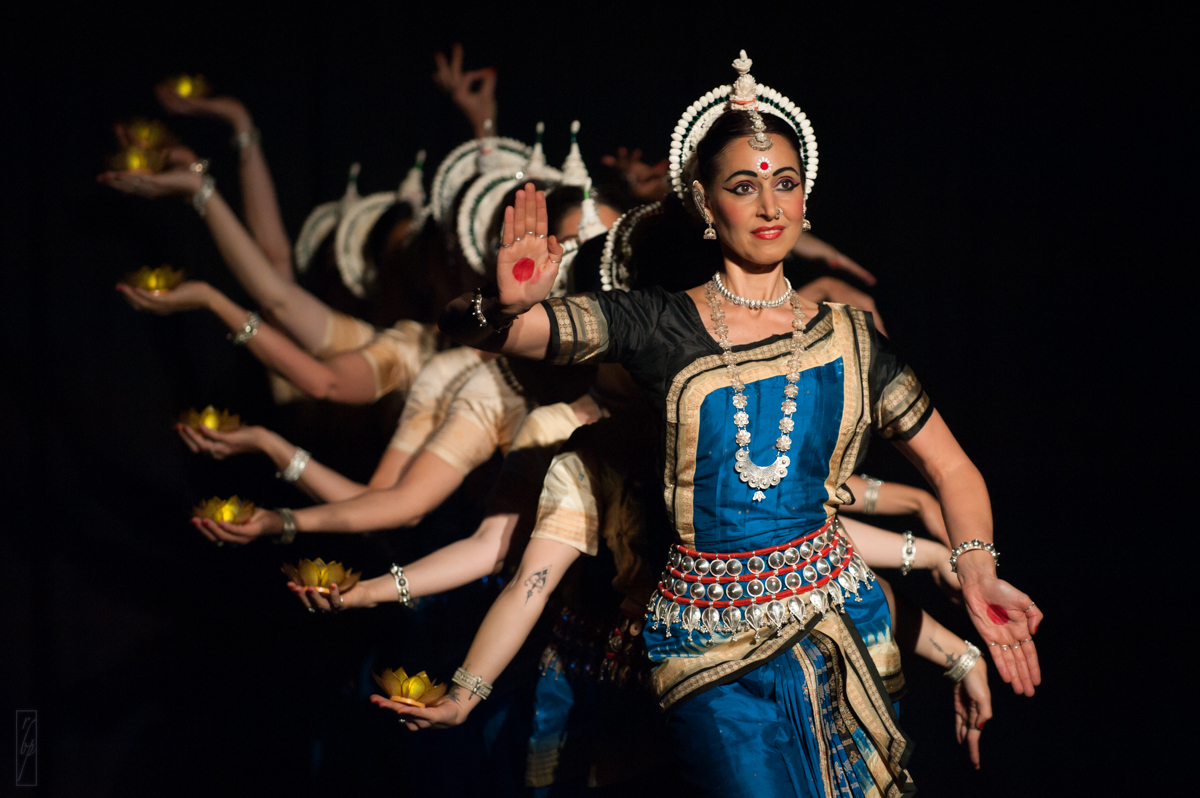 Other than that you if wish to hire varieties of DJ and performing artists like sufi singers, ghazal singers , belly dancers etc for entertaining your guests then that could be extra expense as these artists could not be sourced locally and have to be flown from other parts of India and you may have to bear their travel costs too.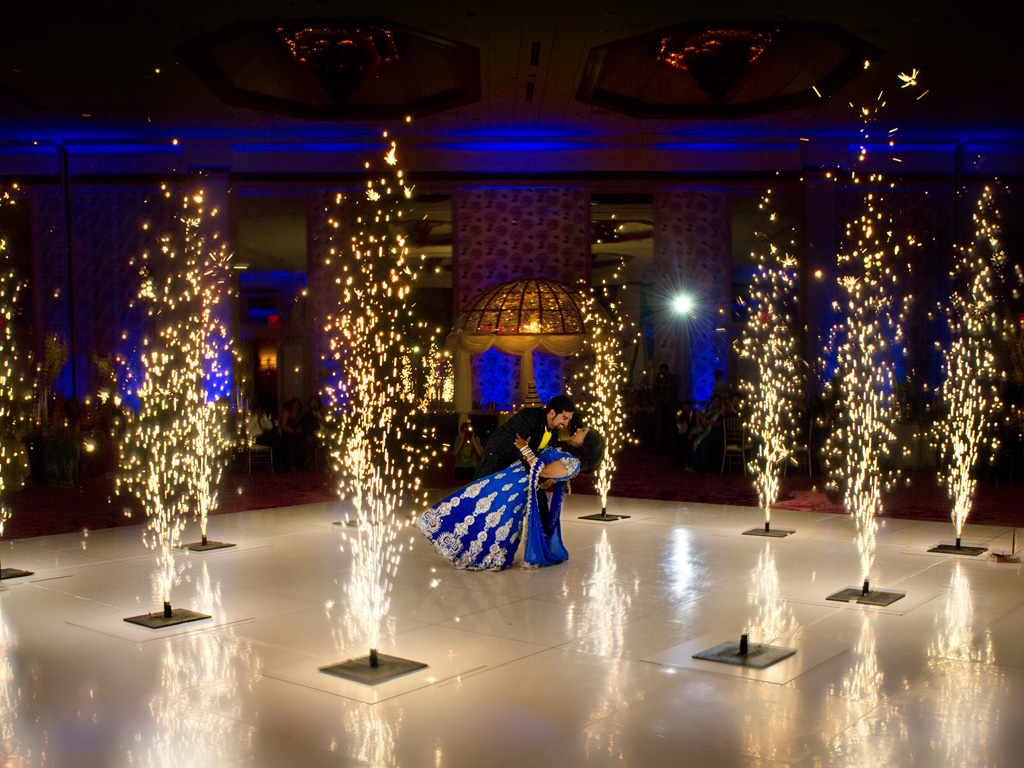 5) Photography & Videography
It is advised to select and bring your own photographer or ask your wedding planner to get you one as there are limited number of good photographers in Puri, also work quality could not be guaranteed.
To give you an idea about the cost on an average, candid photography may cost from INR 45000 per day, however videography may range from INR 70000 per day. These are the standard rates if a photographer is chosen from a nearby metro city say Kolkata. Also the transportation + food + stay expenses of the photographer and its team have to be taken care by the bridal party.
6) Transportation within Puri
Transportation to Puri: Approx 60 km from Bhubaneswar Airport with intermittent flights connecting major cities like Delhi, Mumbai & Chennai. It is an overnight journey by train from Sealdah/Howrah Junction near Kolkata to Puri station.
Transportation within Puri includes travel from Airport/Station to Hotel and Back. Planning a small outing for few guests within the destination.
Individual AC Cars costs around INR 2000 per day on an average including 80kms max or 8hours of running with 5 guests max. You can hire AC coaches on the same basis at INR 4000 – 8000 per day with 12 guests max.
(Likely as same as in other destinations)
7) More Costs
There are several elements which would be present as per your preference and budget. Be it Wedding Procession (Baraat). Also the Top priority element for the bride… Vanity Artiste, it is better get an advice of your wedding planner before hiring any localite, same is the case for Mehendi Artiste.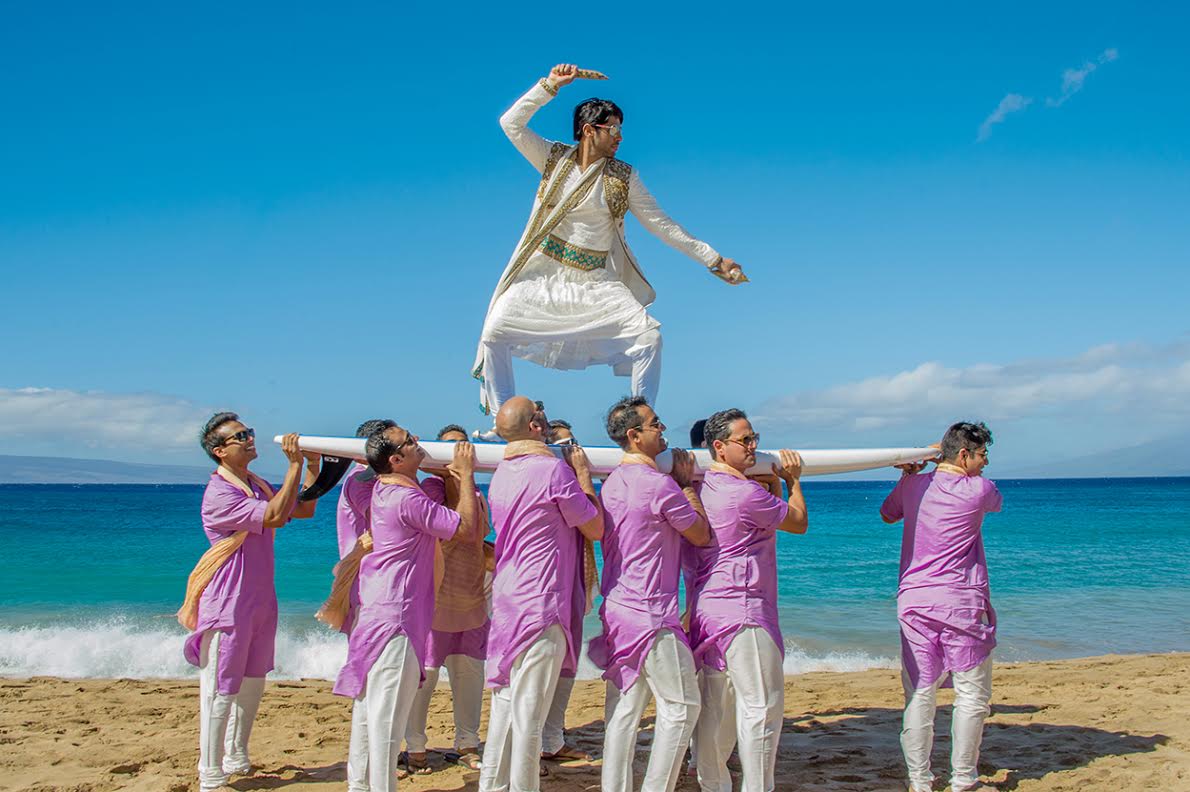 There are suppliers on special demand…Return gifts, welcome notes, customized stationary, designer fireworks and the list is never ending.
Now that you have a lot of insight to what we meant in the headline about 'destination wedding in Puri' and you still want to consider this as your wedding destination  and if you think a wedding planner can sort it all for you – you are NOT right completely. We as wedding planner could only help you in coordinating your event, sometimes in decor and entertainment, rest all is the Hotel's monopoly and you can't negotiate in that. So incorporate the cost of wedding planner only to coordinate your events. Hotels however would only do what they are paid for. Wait  a minute! Did you pay another 3Lacs for coordination?
So, the overall idea of the budget would be INR 25 Lakh and up which could possibly include Stay+F&B+Décor+Entertainment for 2 Night  celebration along with 100 guests. (T&C)
Oh! Did I mention the same would cost you in Goa!
Wrapping up with some Tips:
Destination wedding in Puri costs similar to a beach wedding in Goa
Destination Wedding in Puri could only be a hit if you are blindly in love with the destination and NOT with the BUDGET!
As per Govt. of India, No events are allowed in the beaches of Puri. You have to host your functions at the hotel only, watching the sea from a distance.
It is advised to bring your own vanity artiste and photographer  before hiring any localite.
 Hire a professional wedding planner for coodination of the events or leave it on the hotel at extra charges!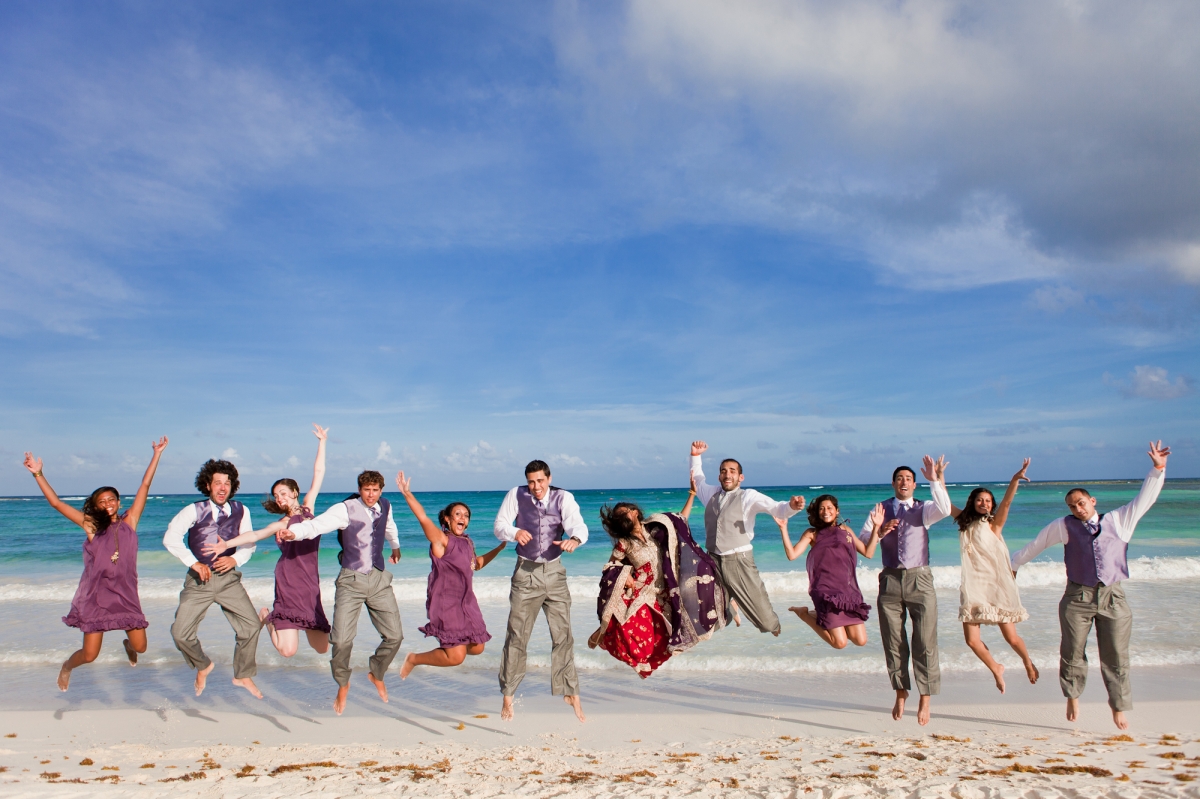 Hope the above shall be of some help while you plan for a Destination Wedding in Puri. It is good to know ground realities before investing for your lifetime event 🙂
Destination:  Raichak, Diamond Harbour

Located at a 2hr distance from the mega city of Kolkata, this destination lies on the banks of the mighty ganges and has been a tourist attraction since ages. In the recent past, this harmonious city has started hosting destination weddings.
Following is a glimpse of the wedding venues offered by this destination:
Following is the itinerary of cost and services:
Accommodation: 3* Star, Riverview Property, 60 + rooms
Package: 2N, 100 Guests, Budget INR 19.4L onwards,Beach wedding with below inclusions
| | | | | |
| --- | --- | --- | --- | --- |
| SERVICE | COST PER UNIT | NUMBER OF DAYS/ FUNCTIONS | NUMBER OF GUESTS | GROSS EXPENSE |
| Accommodation + Meals | INR 3000/ Person/day | X 2 | X 100 | INR 6L |
| Venue | INR 1L onwards/day | X 2 | – | INR 2L |
| Decor | INR 2L onwards/Function (Mehendi/sangeet/wedding) | X 3 | – | INR 6L |
| Entertainment | INR 60K onwards/ function (DJ/Emcee/local band/dhol etc) | X 2 | – | INR 1.2L |
| Artiste | INR 1.5L onwards/ day (mehendi/make up/ photo-video) | X 2 | – | INR 3L |
| Travel | INR 60K onwards/day (45 seater Volvo) | X 2 | | INR 1.2L |
| Total (tentative) | – | – | – | INR 19.4L |
NOTE*
All GST Charges will be extra
Wedding Planner Fee will be extra
Any other major service charges will be extra
Wedding Planner Package including Consultancy  @ INR 20000 + Tax (t&c) Read details here
Wish to know about Beach wedding in Goa on a Budget?
Drop a mail at diwas.celebrations@gmail.com or submit the Enquiry Form 
Browse Exclusive Wedding Planning Packages Here
Similar Packages with Freebies & Discounts
Wedding in Neemrana @INR 15K+* Onwards See Inclusions
Wedding in Jaipur @INR 15K+* Onwards See Inclusions
Follow us on Diwas Celebrations  for more updates and helpful tips on Destination Weddings.