Scroll to see more content...
Wedding Planning Package Shimla: Destination Weddings
GO! GRIP! GRAB!
This post is dedicated to those couples who have been writing to me over email & Whatsapp messages about Wedding Planning Package in Shimla. We at Diwas, Weddings & Events usually do not offer any Planning Packages, as we believe every wedding is unique and exclusive in its own way and we aim at designing each wedding keeping in mind the style and taste of the couple. But as emails are piling up my inbox requesting of Wedding Planning Packages particularly for Shimla, I thought of putting up this post on Wedding Planning Package Shimla as an answer to all the email and whatsapp queries.
Our team did a humble research on the priorities of a Destination Wedding in Shimla and came up with a decent wedding planning package figure. Well can't say this is the 'Ultimate' !!
'PACKAGE'– This term is something which cannot have a definite definition. It can shrink or stretch as you please. But this… I mean the Wedding Planning Package Shimla is a firm and compact one. There are hardly any chances to go above or beneath the radar. So now your Question may be ' What does the PACKAGE offer? Is it? Then read on…
Package Offer:

 2 Nights & 3Days Destination Wedding Planning & Co-ordination in Shimla with over 100 Guests in a 4* @ INR 26 Lacs.
Great! Now you must be interested in the inclusions. Is it? Read Further…
Priority 1: Accomodation + Meals
The biggest priority above all after deciding on the Destination. 3* Resort or any such property cannot serve this purpose as some might not have enough rooms for accommodation, others might not have ample space for hosting pre-wedding & wedding function. 5* Resorts could be a choice, but these can be over the average budget ( Well need not to guide on this I guess).
We are offering a 4* Resort which has 50 rooms & above which can be hired on a double Sharing Basis per room. This resort has an open lawn and garden which can host pre-wedding & wedding function harmoniously with an amazing hill view which can add as a magnificent backdrop for the festivities. This resort also offers indoor game premises, a small indoor pool area and ample parking area.
We are offering all Meals on Buffet. This includes Breakfast+ Lunch+ Dinner+ Hi Tea/Snacks. Gala Dinner/Brunch are only for the Wedding Day.This package includes Vegetarian+ Non Veg Meals Basic Menu (Charges are extra for Elaborate Menu on Meals/Snacks)
Priority 2: Décor & Lighting
The second priority for any wedding and probably the first for any bride to be! 
We are offering Exclusive Décor Styles for each day. Décor styles are distinguished on basis of the Pre-Wedding like Mehendi, Sangeet & Wedding Function. Couples will be pampered with colourful mehendi décor, bollywood sangeet décor and a royal wedding décor. (Any special requests would be charged extra)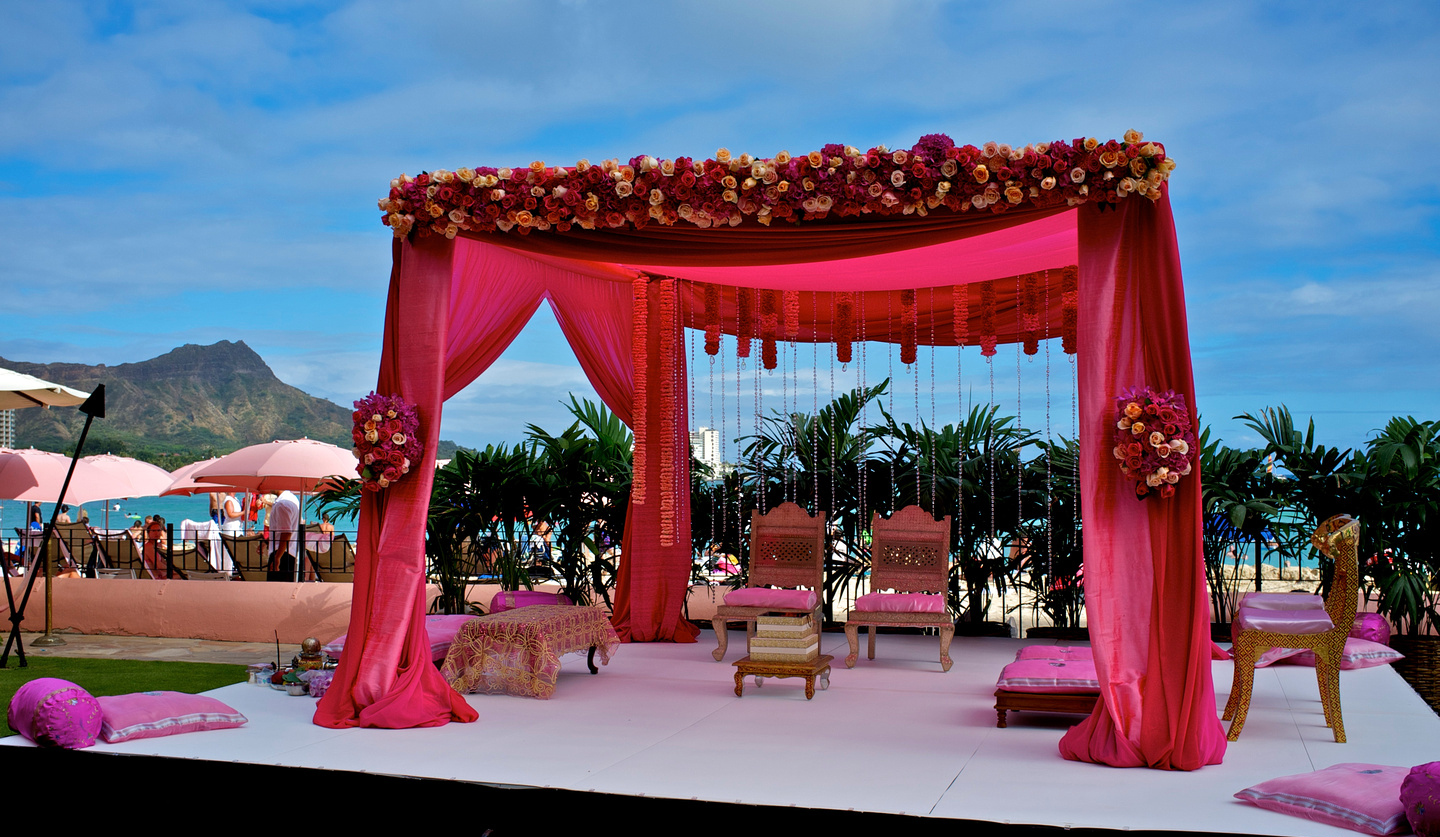 Priority 3: Photography+ Videography+ Make up & Styling
It is said that 'A wedding is best remembered in pictures'. Well so, this is one of the significant priorities.
We are offering a 3 day Pre-Wedding Function+ Wedding Photography which includes the following.
•Candid + Traditional Stills (upto 250-300 digital edited pictures)
•Pre Wedding + Wedding Videography ( Wedding Film)
•Wedding Photography Album ( 200 edited pictures)
Make-Up & Styling: This is EXCLUSIVE for the Bride & her mates 
We are offering Bridal Make up, Hair Styling & Draping for 3 Days for the Bride & 6 of her mates or relatives. The bride may choose from different Hair Styles and Make up for each function. (Any special request would be charged extra)
Refer to our Make-Up&Styling Section for Details
Priority 4: Miscellaneous Arrangements
A wedding is not complete without these, so these arrangements also come under priority.
We are offering the best picks here which can make a wedding memorable forever.
•Mehendi Function: Mehendi Artists for Bride & 60 other ladies + Dholki & Ladies Sangeet Arrangement.
•DJ Sangeet : Music Console+ Dance floor +intelligent lighting
•Wedding Minister (No Hindu wedding is complete without his chanting. Couples and families can get their own)
•Groom Procession ( Arrangements with Ghodi+ Lightmen+ Dhol)
•Bridal Entry ( with red carpet, Music & Phool-ki-Chadar)
•Jaimala Theme with music.
•Safawalas for men in the house
•Fireworks or Sky Lanterns( Optional)
The above paragraphs describes the Priorities which comes under the Sum Package of INR 26* Lacs. But it is also important to know about the arrangement s which is Exclusive of the Sum Package. Read on…
•Any Bar or Liquor Arrangements (can be arranged at an extra cost)
•Any Special Entertainment Arrangements like Dance Troupes, Singers, Celebrity arrangements
•Any Elaborate food platter ( can be arranged at extra cost)
•Any Government Service or Luxury Tax.
•Anything which is not mentioned in the priority list.
*COMPLIMENTARY*
Did you ask 'Anything Complimentary in this Package'?
Well yes, you have it here!
•For Couples & Families from Delhi/NCR: Get Transport facility to Destination & Back for above 100 guests.
•For Couples & Families outside Delhi/NCR: Get Transport facility to Destination & Back for above 100 guests from Delhi/NCR.
NOTE
•This Package is designed to suit the Budget of every section of the Society who crave for Destination Weddings
•This Package is designed after ball parking the logistics related to a Himalayan Wedding.
 'Package Offer Valid till April 2018'
For an overview of the 4* Property we are referring here, please request for the Video at diwas.celebrations@gmail.com.


Wedding Planner Package including Consultancy + Planning + Coordination @ INR 20000 + Tax (t&c) Read details here
Hope this post would serve the purpose of understanding of the Wedding Planning Package Shimla. For detailed information about the inclusions in the package drop a mail at diwas.celebrations@gmail.com or fill up the InquiryForm .
-Debarati Chowdhury I CEO I Diwas, Weddings & Events
For latest updates on Wedding & Event Planning follow us on Diwas Celebrations