Scroll to see more content...
Palace Wedding in Jodhpur – Package Code – EWPPRJJ002
 Palace Wedding in Jodhpur – Attractive DISCOUNTS & FREEBIES
The blue city of Jodhpur is the perfect place to celebrate nuptials. Jodhpur being the second largest city of Rajasthan is famous for its magnificent palatial hotel properties. These properties cater to the guests visiting Jodhpur from other parts of India and Overseas. A Palace wedding in Jodhpur is mostly the choice of NRI's who wish to celebrate their wedding in a grand manner. However this thought is also penetrating among couples in India and its is seen lately that couples from India also plan and celebrate a palace wedding in Jodhpur. A palace wedding in Jodhpur could be comparatively less expensive than other popular wedding destinations of India and we are sure couples would be glad after seeing the offers below. Read about the Properties & Planning
Package:
Property Overview – Palace Wedding in Jodhpur
These Palatial properties organizes grand royal weddings to suit the requirements of guests from India and overseas. These properties are equipped with well-appointed rooms, suites and apartments with majestic design that delivers the 'Jodhpur Experience'. They have the best Destination Wedding venue in Jodhpur which are carefully restored and tastefully expanded and are intrinsically linked to the history of the erstwhile era. These properties showcase the rich heritage of the Mewar region with a mission to provide authentic hospitality to our guests and create an ambiance of regal splendor. Enjoy the beautiful architecture, soft accents and decor; along with the royalty which fascinates all the guests throughout the wedding ceremonies and celebrations.
OUR PACKAGE
PROPERTY OPTION
1. Palace Wedding in Jodhpur – Property: The Ranbanka Palace,Jodhpur.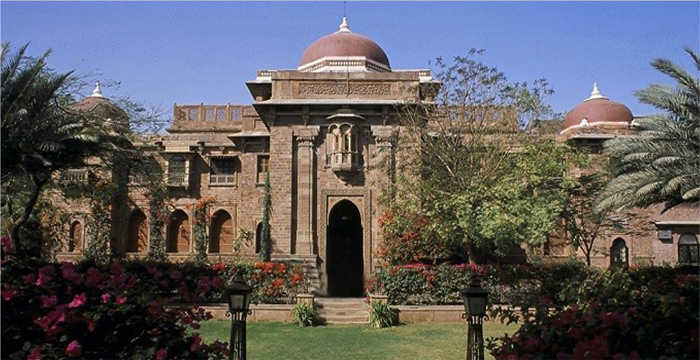 2. Palace Wedding in Jodhpur – Property: The Indana Palace Hotel, Jodhpur.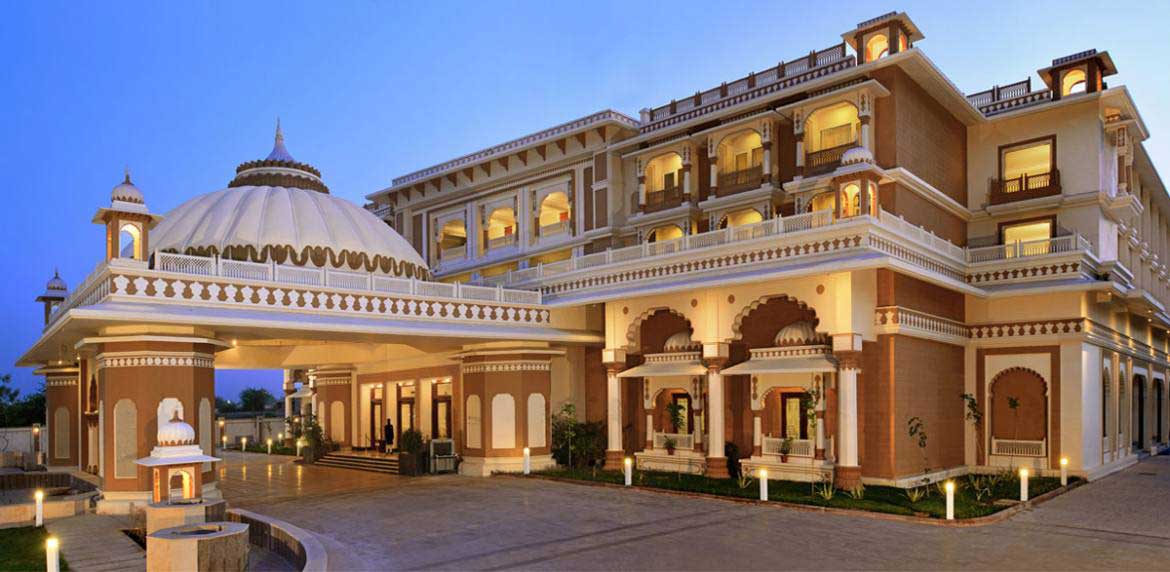 3. Palace Wedding in Jodhpur – Property: The Ummed Hotel, Jodhpur.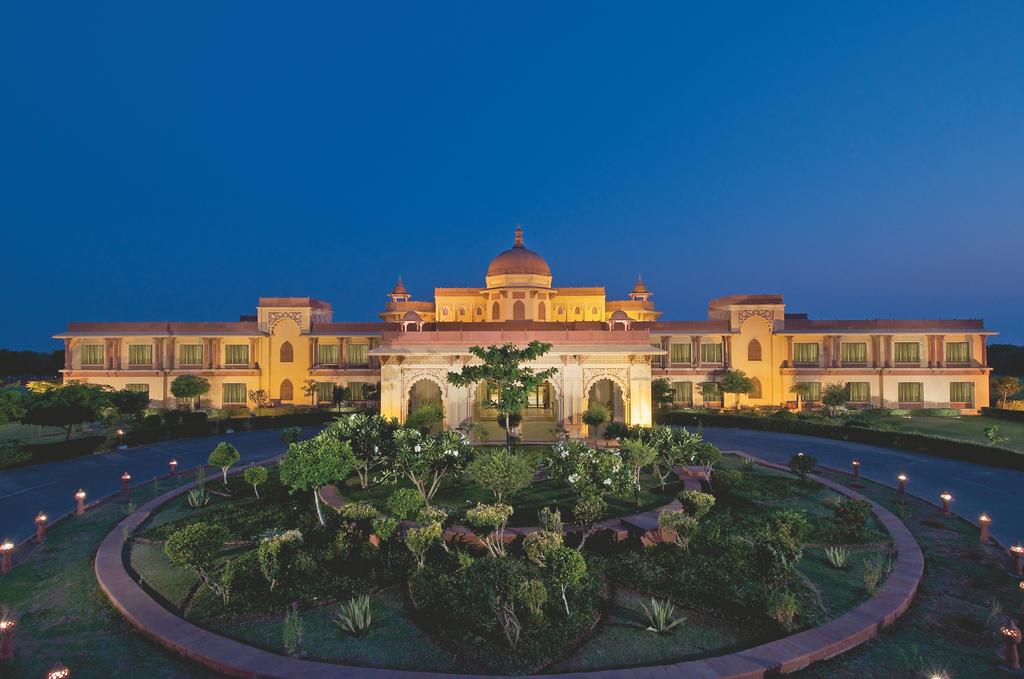 FUNDAMENTALS
1. 2Nights & 3Days
2. Guests 100
3. Rooms 40+ (2&3 sharing basis)
PACKAGE COST
1. INR 18K+* Per Person Per Night Onwards
2. GST EXTRA: Stay + Food + Services
PACKAGE INCLUSIONS
1. Accommodation: 100 Guests for 2N & 3D on 2 & 3 sharing basis in distinguished rooms.
2. Food & Beverage: 02 Breakfast, 02 Lunch, 02 High-Tea, 01 Pre wedding Dinner, 01 Wedding Feast. ( Non-Alcoholic Drinks Only)
3. Décor Services: Set up for Mehendi, Sangeet, & Phere only.
4. Entertainment Services: DJ Music Console, Brass Band + Dhol + Ghodi + Doli, Sound systems.
5. Artiste Services: DJ with intelligent lighting
6. Manpower: 02 Wedding Manager, 02 Wedding Coordinator, 10+ Assistant coordinators for Event Layout, Hospitality, Security, Guest Management & Coordination.
FREEBIES*
1. Room Upgrade for Couple.
2. Floral Jewellery for Bride
3. Digital Invitation & Thank You card
4. Wedding Memento
DISCOUNTS*
1. Photography Services.
2. Vanity Services
3. Entertainment Services
WEDDING PLANNER SERVICES
1. Dedicated wedding planner guidance prior and throughout the Wedding.
2. Planning Services: Budgeting, Designing, Wedding etiquette advice
3. Coordination Services: Onsite logistics, Guest management & coordination
TENTATIVE ITINERARY
1. Day 1: Guest welcome & hotel check in followed by Lunch > Mehendi function with High-Tea > Sangeet in the evening followed by Dinner.
2. Day 2: Morning breakfast > Wedding evening preparations followed by Lunch > Pheras along with High-Tea > dinner.
3. Day 3: Morning Breakfast & check out.
CONDITIONS
1. Mentioned Package Cost is valid only for services in the Inclusion list.
2. Any Extra Service would be charged additionally.
3. F&B Menu could be shared only after confirmation on the Package details & cost.
4. Décor designs and artist information would be shared after advance payment only.
5. Break-up of costs of services would be shared after advance payment only.
6. Package validity would depend on property availability on mentioned wedding dates.
7. Bookings to be made at least 4-6 months ahead of the wedding date.
8. Package cost validity: Oct – Nov , Jan – March .
Wedding Planner Package including Consultancy @ INR 20000 + Tax (t&c) Read details here
For more details About or to BOOK PACKAGE fill the Inquiry Form with your contact details and Package CODE Or write to us at diwas.celebrations@gmail.com with Package CODE.
Your dream wedding at a dream budget. You can't miss!
NOTE: Below Décor set up & other Services details – Palace wedding in Jodhpur.
BROWSE: Gallery for Décor image samples.
(Disclaimer: All images in the gallery are sourced from the web. Although these are sample images for display, real designs may or may not differ)
Talk to Us
Follow us on Diwas Celebrations  for more updates and helpful tips on Destination Weddings.