Scroll to see more content...
Destination Wedding in Shimla – Package Code – EWPPHP001
 Destination Wedding in Shimla – Attractive FREEBIES & DISCOUNTS
Destination Wedding in Shimla – An ideal choice for a couple who want to celebrate their wedding festivities amidst the mighty mountains. Shimla the summer captial of India is a sought after destination for wedding in summer. Tying the knot amid panoramic view of the mighty himalayas sea is a dream for many couples and their dream come true by planning a beautiful destination wedding in shimla. An intimate wedding with a small guest list is often honoured by the new gen couple. The biggest surprise is that we have got amazing offers to share which could make your desire of planning a destination wedding in shimla even strong!
Grab the amazing offer for Destination wedding in Shimla in just INR 16K+*, read inclusions below…
Property Overview – Destination Wedding in Shimla
On offer are three famed  4* Hill properties of Shimla, which along with many couples have lived their dream of destination wedding in Shimla coming true. At these properties, guests are welcomed by brightly hued architecture and lush gardens, creating an alluring atmosphere ripe for relaxation. These properties have an itinerary of luxurious rooms, spacious lawns, blue water pools to cater to your pre wedding and Wedding function. The setting, facilities, people, spa, cuisine and its whole philosophy is enthusiastic to give you the most luxurious memory of lifetime.
OUR PACKAGE
1. Destination wedding in Shimla – Property: Property: The Woodville Palace Hotel, Shimla.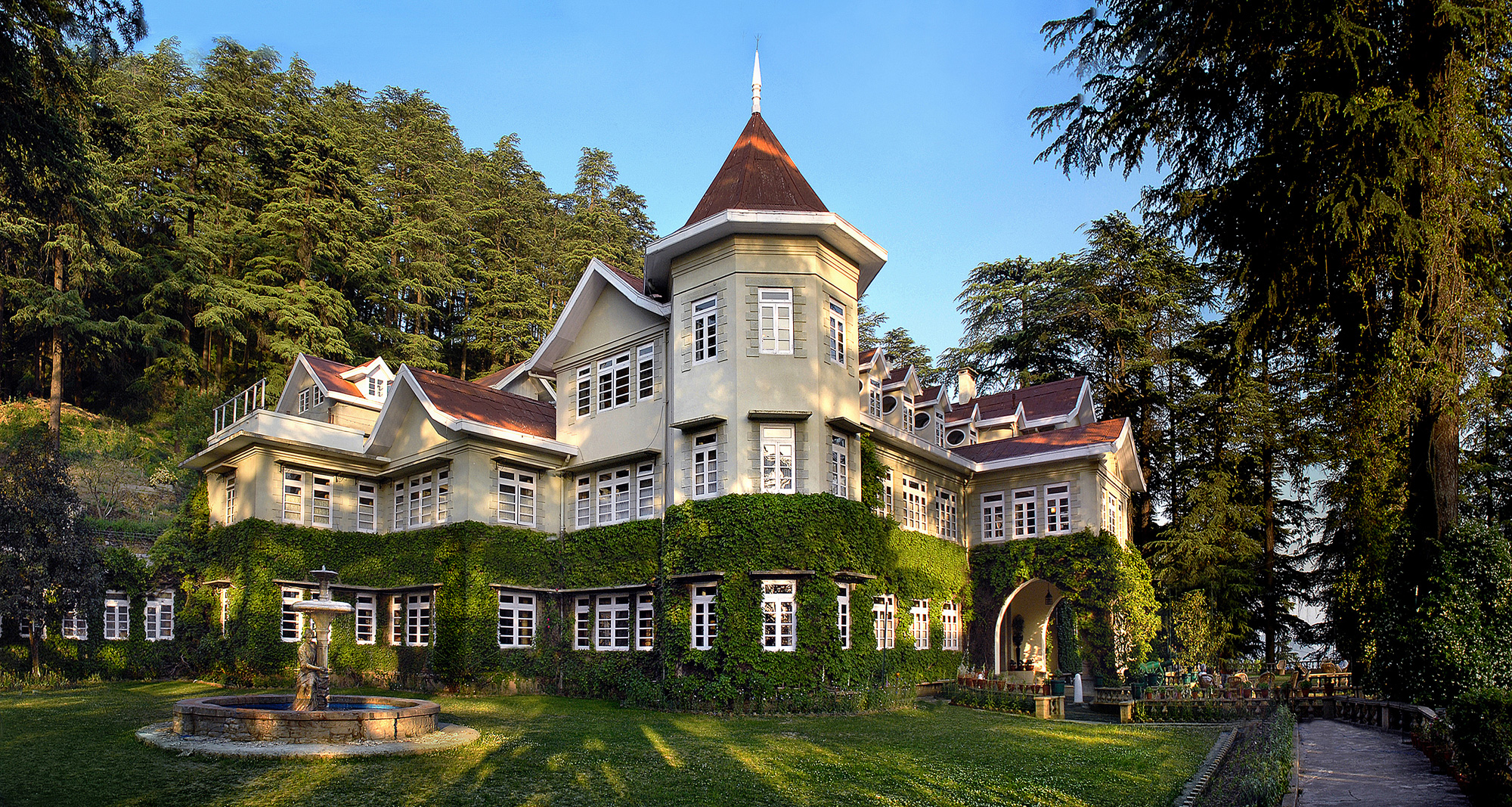 2. Destination wedding in Shimla – Property: The East Bourne Resort & Spa, Shimla.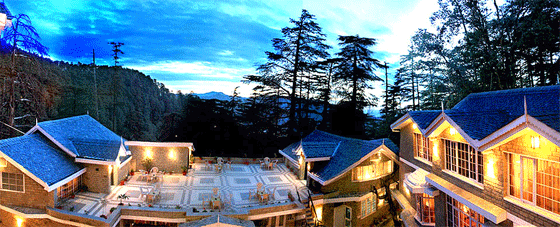 3. Destination Wedding in Shimla – Property: The Koti Resorts, Shimla.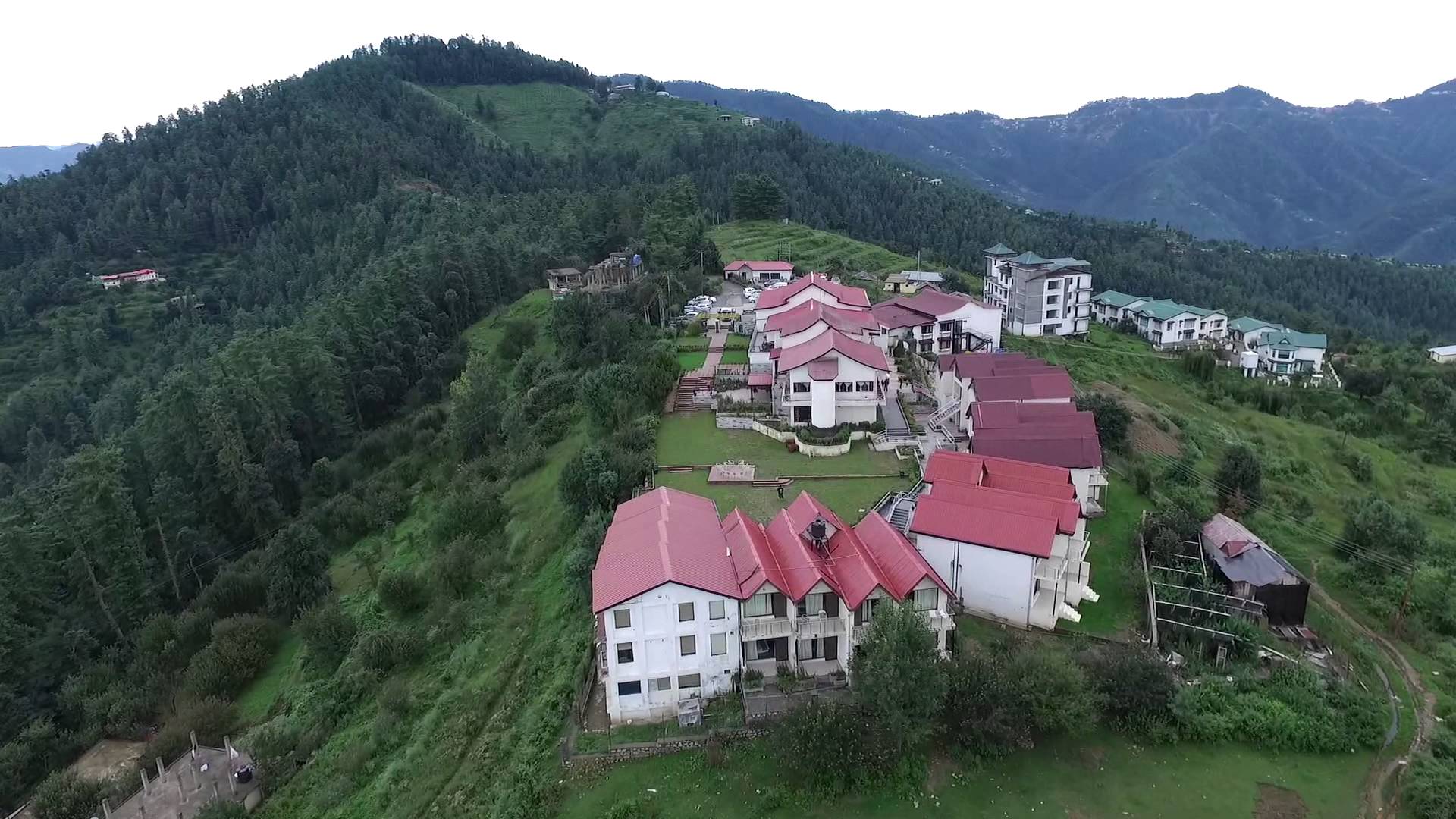 (Select any one Property)
FUNDAMENTALS
1. 2Nights & 3Days
2. Guests 100
3. Rooms 40+ (2&3 sharing basis)
PACKAGE COST
1. INR 16K+* Per Person Per Night Onwards
2. GST EXTRA: Stay + Food + Services
PACKAGE INCLUSIONS
1. Accommodation: 100 Guests for 2N & 3D on 2 & 3 sharing basis in distinguished rooms.
2. Food & Beverage: 02 Breakfast, 02 Lunch, 02 High-Tea, 01 Pre wedding Dinner, 01 Wedding Feast. ( Non-Alcoholic Drinks Only)
3. Décor Services: Set up for Sangeet, Wedding & Reception only.
4. Entertainment Services: DJ Music Console, Brass Band + Dhol + Ghodi + Doli, Sound systems.
5. Artiste Services: DJ with intelligent lighting
6. Manpower: 02 Wedding Manager, 02 Wedding Coordinator, 04+ Assistant coordinators for Event Layout, Hospitality, Security, Guest Management & Coordination.
FREEBIES*
1. Room Upgrade for Couple.
2. Swag Bags for couple
3. Digital invitation & Thank you cards
4. Floral Jewellery for Bride
5. Wedding Memento
DISCOUNTS*
1. Photography Services
2. Vanity Services
3. Entertainment Services
WEDDING PLANNER SERVICES
1. Dedicated wedding planner guidance prior and throughout the Wedding.
2. Planning Services: Budgeting, Designing, Wedding etiquette advice
3. Coordination Services: Onsite logistics, Guest management & coordination
TENTATIVE ITINERARY
1. Day 1: Guest welcome & hotel check in followed by Lunch > Sangeet preparations with High-Tea > Sangeet in the evening followed by Dinner.
2. Day 2: Morning breakfast > wedding preparation followed by lunch > Pheras along with Hi-Tea, Reception dinner.
3. Day 3: Morning Breakfast & check out.
CONDITIONS
1. Mentioned Package Cost is valid only for services in the Inclusion list.
2. Any Extra Service would be charged additionally.
3. F&B Menu could be shared only after confirmation on the Package details & cost.
4. Décor designs and artist information would be shared after advance payment only.
5. Break-up of costs of services would be shared after advance payment only.
6. Package validity would depend on property availability on mentioned wedding dates.
7. Bookings to be made at least 4-6 months ahead of the wedding date.
Wedding Planner Package including Consultancy @ INR 20000 + Tax (t&c) Read details here
For more details About or to BOOK PACKAGE fill the Inquiry Form with your contact details and Package CODE Or write to us at diwas.celebrations@gmail.com with Package CODE.
Your dream wedding at a dream budget. You can't miss!
NOTE: Below Décor set up & other Services details – Destination wedding in Shimla.
BROWSE: Gallery for Décor image samples.
(Disclaimer: All images in the gallery are sourced from the web. Although these are sample images for display, real designs may or may not differ)
Talk to Us
Follow us on Diwas Celebrations  for more updates and helpful tips on Destination Weddings.
Read Rujuta & Raunak's wedding story