Scroll to see more content...
Sri Lanka Destination Wedding – Idea, Cost & Tips
Ideas You Can't Miss! – Sri Lanka Destination Wedding 
Friends become Family and Family becomes Friends at the Destination Wedding in the Island Country of Cinnamons

.
Popular for its pristine beaches, unique heritage and exotic cuisine – SriLanka is one of the few countries in the world that allows your imagination to go wild and get in touch with paradise!
Sri Lanka's clean and white beaches, exotic flora and fauna and traditional hospitality makes it a wonderful destination to seal your wedding vows.
With time the idea of Sri Lanka destination wedding is becoming popular among to-be-wed couples from India and abroad. Couples who are looking for exotic beach wedding destinations for tropical wedding at a standard budget, a Sri Lanka destination wedding is their best bet!
Explore more on Sri Lanka destination wedding – Ideas and Cost…
Let's assume that you are a group of 70 to 100 people and looking for suitable options to host a destination wedding in Sri Lanka. Venue, Accommodation, F&B, Décor, Entertainment are typical requirements. Here is an understanding of the average cost of services for a Sri Lanka Destination Wedding.
DESTINATION
The paradise islands of Negombo, Kalutara, Beruwala and Bentota houses some of the most alluring resorts that offers world class luxury along with great value of money. All of these destinations are situated at a travel time distance of around 1 hour from the Bandaranayake International Airport, Colombo, hence making logistics management easier.
ACCOMMODATION
There is abundance of beach properties in Sri Lanka. Intimate weddings, posh beach weddings or grand style weddings – Sri Lanka has perfect venues for weddings of every style and size. Couples could choose from several options that best suits their wedding style and budget.
The most sought after properties are – Avani Kalutara Resort, Cinnamon Bey Beruwala, Shangri – La Colombo, Taj Samudra, Colombo amongst the lot.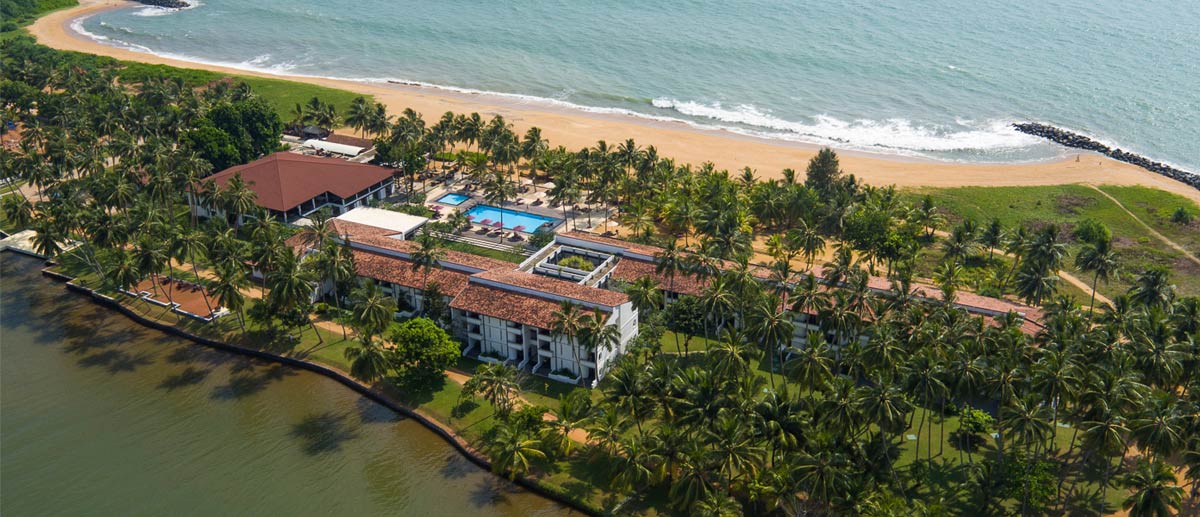 These are picturesque beach resorts surrounded by vivacious gardens and private beach, bordered with palm trees. Adorned with contemporary architecture, world class amenities and top notch cuisine, these properties are a perfect host to posh beach weddings. Most of these properties have an itinerary of 70+ Rooms, indoor and outdoor space that can host a gathering of 200 – 2000 people.
A standard room in these 5* beach properties may cost INR 15K TO 17K + Tax per Night. Tariffs of superior rooms and suites may vary.
Tip: There are other star beach properties where you can host an intimate wedding and these may also cost you less as compared to the 5* properties.
VENUE
The star properties offer the most incredible event spaces. Exotic Private Beaches for sunset wedding, grand ballrooms for lavish reception party, and glittering cocktail at tropical gardens.
Most of these venues have space to host a gathering of 200 – 2000 people.
Generally, the venue rent is included with the Accommodation and F&B package.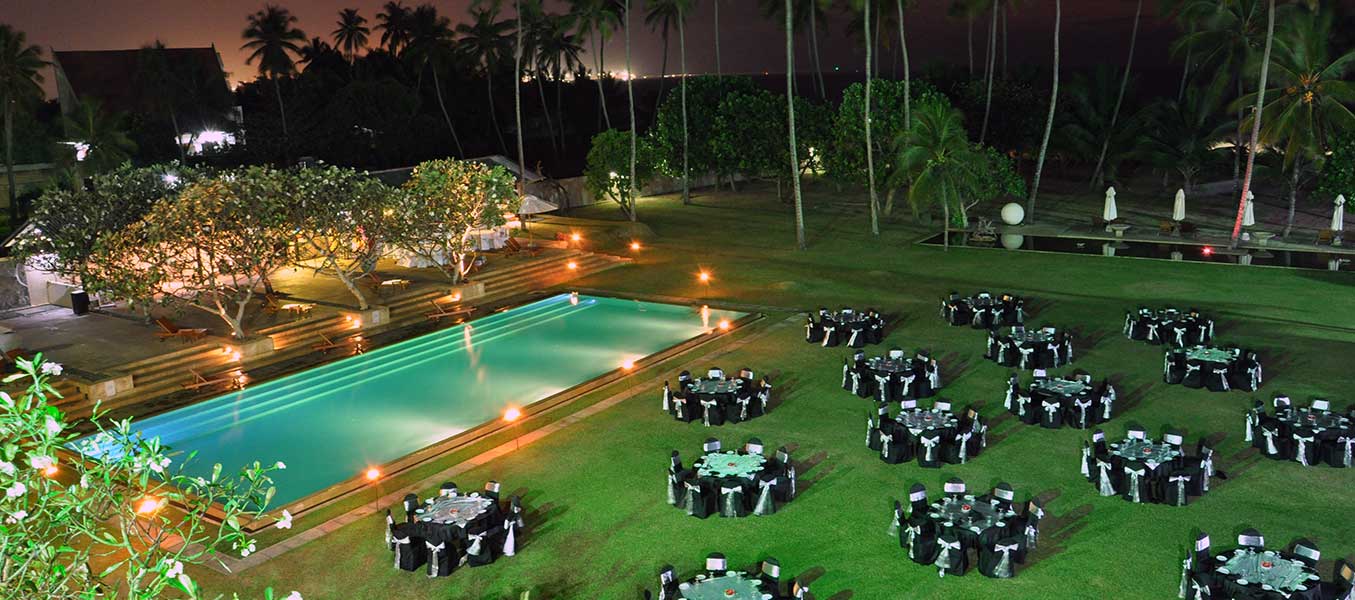 FOOD & BEVERAGE
Sri Lankan food boasts of culinary heritage – heavily spiced, contrasting flavors and incredibly fiery. The use of cinnamon, curry leaves and coconut is common most of the dishes. Seafood is plentiful, chicken and meat are also take up an integral part, varieties of veggies and curry delights are a typical choice. Sri Lankans quench their thirst with mostly herbal beverages.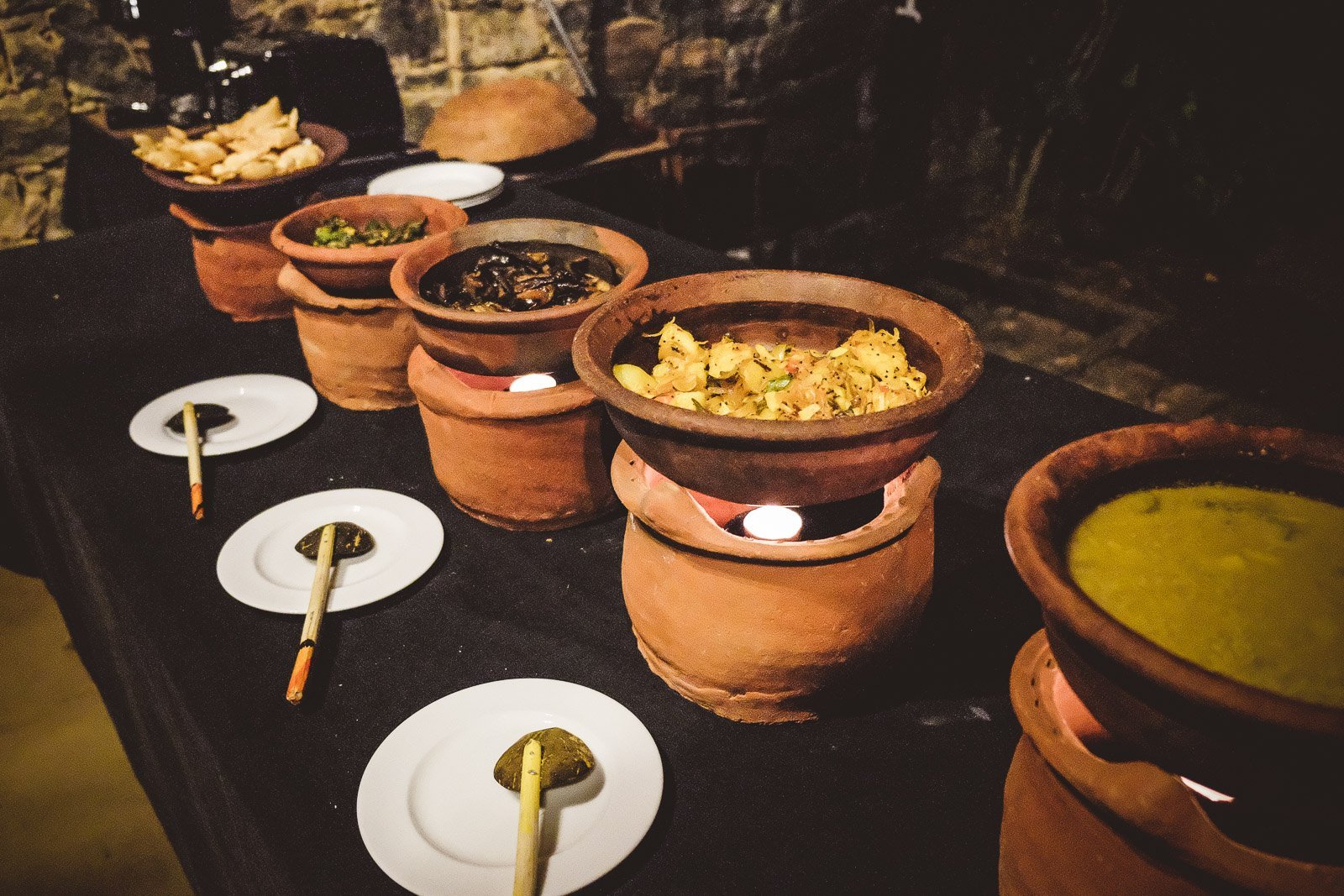 Wedding Feast
A feast for Sri Lanka Destination wedding is likely to have these key varieties – varieties of basmati rice dishes with fried seafood, chicken and cashews, egg dishes and curries. Buddhists and Hindus mostly choose vegetarian varieties, whereas Muslims and seafood lovers include biriyani dishes, fish and meat to their wedding feast. Desserts – Watalappan, a cardamom-spiced coconut custard dish, and kavum, a sort of fried doughnut, are always present at weddings. Kavum, also known as 'oil cake,' is also part of the wedding ceremony.

Wedding Menu
Feast Menu for a Sri Lanka Destination Wedding would include something like this:
•Welcome drink
•Two soups.
•Two appetizers
•Six salads
•Two meat dishes (chicken – beef – pork)
•Two fish dishes.
•Three vegetable dishes
•Three rice dishes (rice – noodles – pasta)
•Six desserts
Some common dishes would be – Basmathi Chicken Fried Rice , Basmathi Yellow Cashew Rice, Fish White Curry or Fish ambulthiyal,Cashew Curry or Vegetable Chopsuey, Fried Kankun or Brinjal Moju, Watalappan, Cream Caramel are among the desserts.
Cost
Planning wedding F&B from star properties is mandatory, if you are hosting any function in their premises. These properties serve typical Sri Lankan food as well as excellent Indian dishes with variety of beverages. Expect the cost of a Feast for 100 guests with a standard menu to be around 4L to 6L Per function.
ALCOHOL AND SPIRITS
Wine and Whiskey is expensive in Srilanka. LIon & Special brew are Sri Lanka's Local Beer Brands owned by Carlsberg. Also, the Rockland Dry Gin is inexpensive and worth tasting.
Local Spirits like toddy (fermented palm nectar), arrack (distilled palm nectar), and kassipu (moonshine) are easily available at inexpensive prices.
DÉCOR
Expect natural décor for a Sri Lanka destination wedding. Get the best blue water lilies, exquisite roses and wide variety of Orchids.
Other décor elements like colorful drapes, artificial structures, trendy furniture and props – all are available, but have to be sourced deliberately.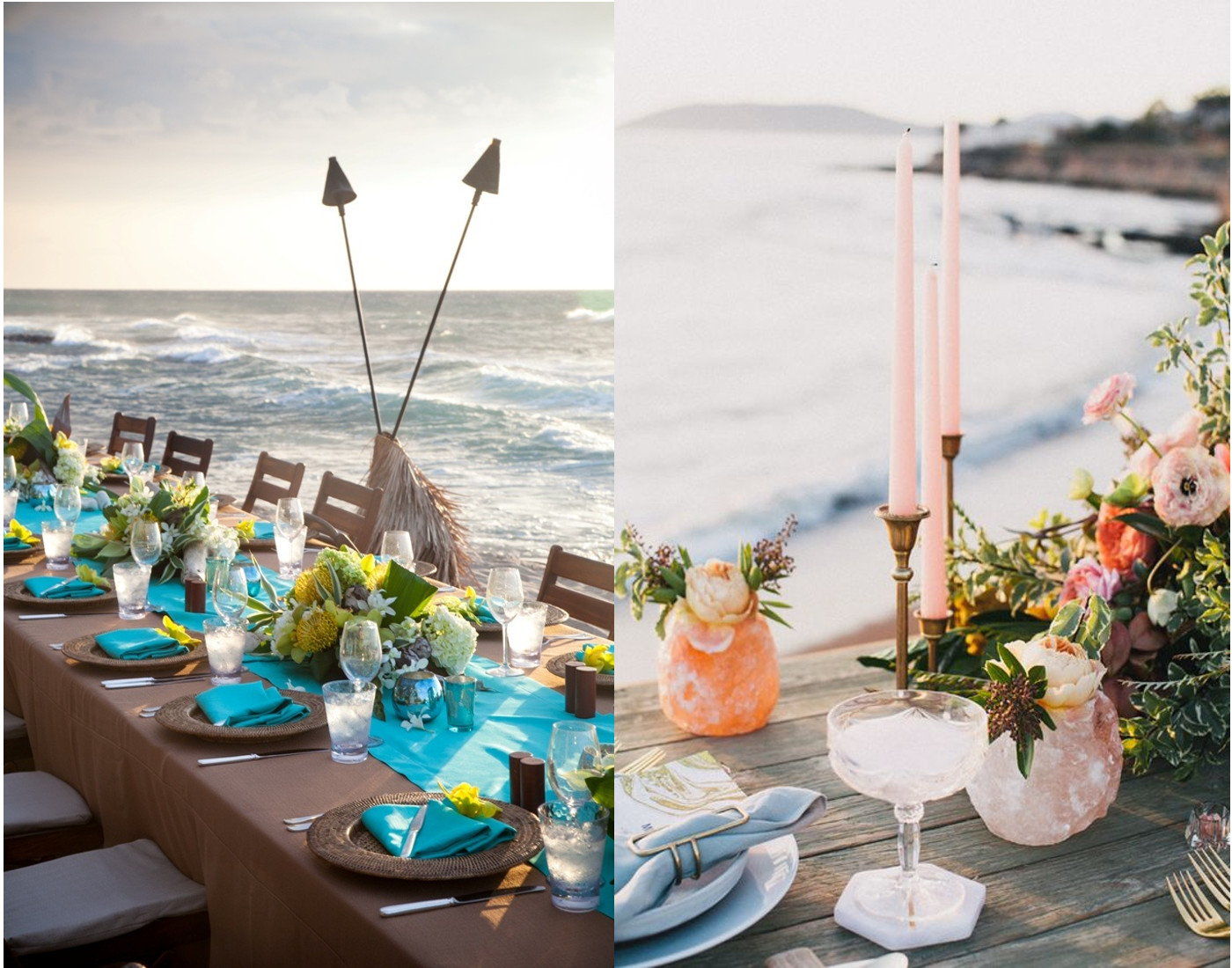 Expect the cost of décor for any pre wedding function to be likely around INR 3 -5Lacs onwards and wedding function décor to be around INR 4-6Lacs onwards.
ENTERTAINMENT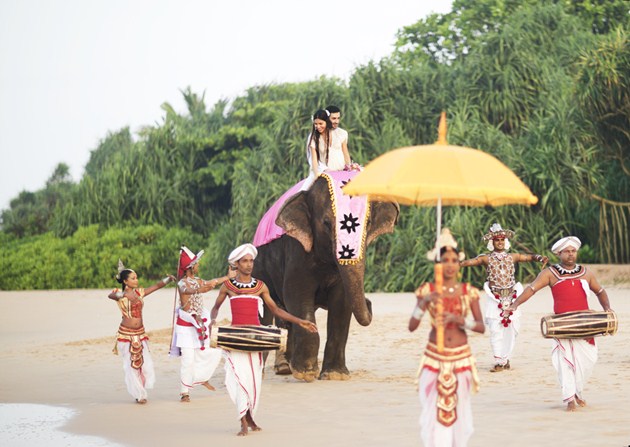 According to Sri Lankan traditions the groom is escorted to the wedding location by drummers and typical Kandyan dancers in procession and even an elephant is decked up for the procession. This is the highlight of the wedding. An extravaganza would be a presentation by fire dancers.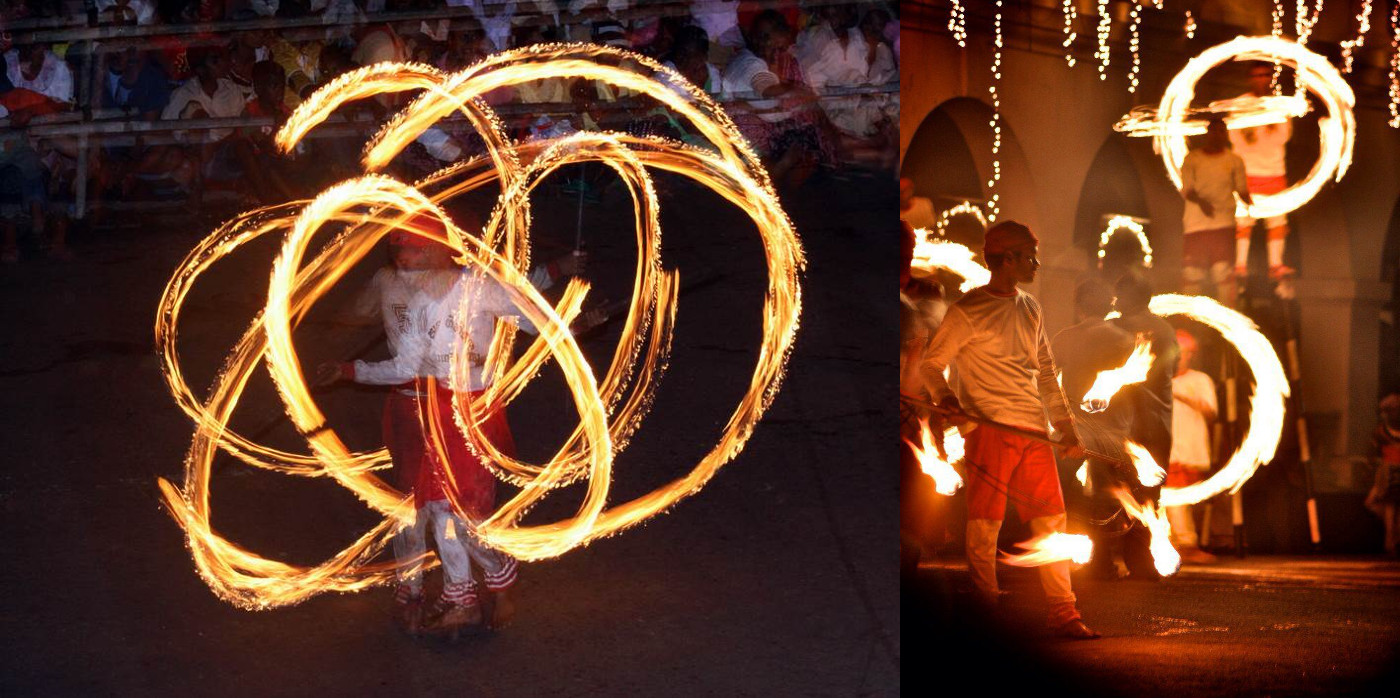 However, options are available in varieties for wedding entertainment – DJ, Dance groups, Music bands, emcee etc.
The cost of entertainment for a day would be anywhere around INR 2-3Lacs.
PHOTOGRAPHY
However there are wedding photographers and studios available in Sri Lanka, but good ones are few. Couples are advised to fly their own wedding photographers or consult your wedding planner for suitable references.
A standard photographer with team for 2 day celebration coverage may cost anywhere around INR3-4Lacs.
MAKE UP ARTISTE
Professional makeup artistes could be sourced from Colombo. There are many good options in this category. You could also get your own makeup artiste, but that could be an expensive affair, you could ask your wedding planner for references of local MUA.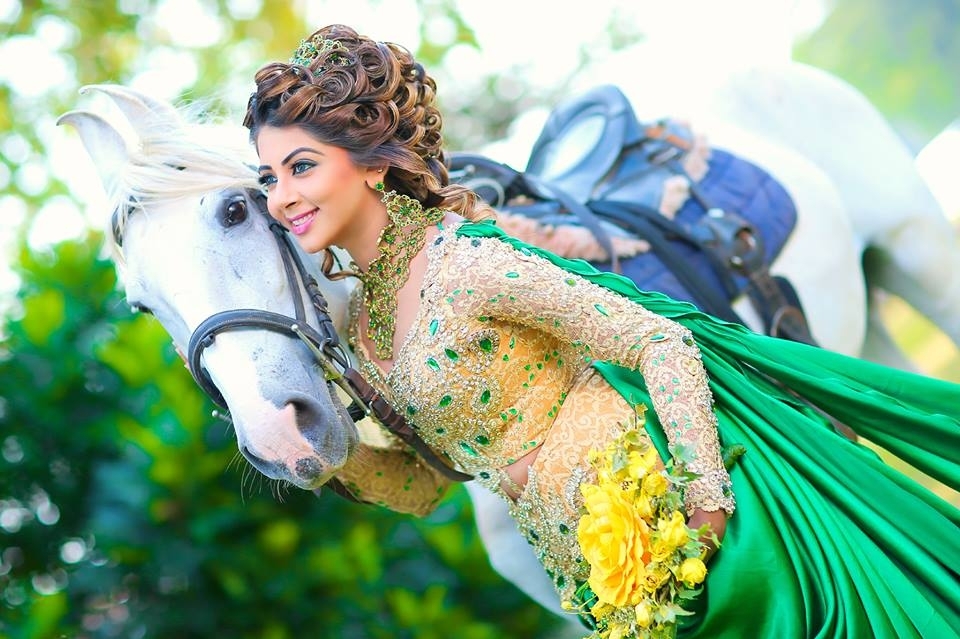 The cost of Bridal could range from INR20K Onwards.
TRAVEL
Located 30 km away from Colombo, the Bandaranaike International Airport remains the sole international airport of Sri Lanka. However, Koggala Airport and Bentota River Airport also provides passenger services to India, on commercial airlines. There are direct flights from Chennai, Tiruchirapalli, Bengaluru, Thiruvananthapuram, Kochi, Delhi and Mumbai to Sri Lanka. These flights are offered by SpiceJet, Jet Airways, JetLite, Air-India Express and SriLankan Airlines.
Tourists can also select from a number of indirect flights offered by carriers like SpiceJet, Jet Airways, Air Arabia, Kingfisher, SriLankan Airlines, Malaysia Airlines, Qatar Airways, Emirates and Air India. These flights can be availed from Coimbatore, Delhi, Madurai, Mumbai, Hyderabad, Goa, Ahmedabad, Kozhikode and Pune, among others.
WEDDING PLANNER
The most important service you should confirm before you confirm any of the above mentioned services. Wedding planners would ensure that all wedding services are booked as per timeline and you enjoy your wedding festivities with stress free mind.
A wedding planner may charge you either of the two ways – A percentage of your wedding budget or a fixed fee depending on the responsibilities undertaken by the planner team.
Hope the above information helps in understanding about a Sri Lanka Destination Wedding.
Wedding Planner Package  @ INR 20000 + Tax (t&c) Read details here
Sri Lanka Destination Wedding Planning Package starts @ INR 42Lacs + Tax (T&C)
(T&C: 2N & 3D, 100 Guests: Stay + F&B + Event Services)
Real Sri Lanka Destination Wedding:
Rujuta and Raunak in Mount Laviniya Hotel Colombo
Sohini and Satyajit in Mount Laviniya Hotel Colombo
For More Details Talk to Us
ALSO READ: Destination Wedding in Thailand
Follow us  for more updates and helpful tips on Destination Weddings.
Real Sri Lanka Destination Wedding:
Rujuta and Raunak in Mount Laviniya Hotel Colombo
Sohini and Satyajit in Mount Laviniya Hotel Colombo
Read: Purnima and Mehal Indian Destination Wedding in India